About this Event
Open Minds – A Punjabi (Sikh) LGBTQ Support Group
Date: Wednesday 26th February 2020
Time: 6:00pm – 8:00pm
Venue: St Luke's Community Centre. 90 Central St, London EC1V 8AJ.  
Being Punjabi and LGBTQ is challenging. Sarbat and Taraki have teamed up to create a friendly, safe space for Punjabi Sikh LGBTQ people to meet and support each other. The group takes place once a month and you can attend as many or as few sessions as you need.
In this meeting we'll be thinking about LGBTQ+ History Month and in particular thinking about our own histories and the histories of the South Asian LGBTQ+ people who paved the way for us. It'll be a mix of small group chat and a larger group discussion.
There will be an opportunity for people to socialise after the event.
We look forward to meeting you and hearing your views.
If you want to find out more, contact us at khulamana@gmail.com or follow us on twitter (@ha_khul / @sarbatsikhs / @_taraki__).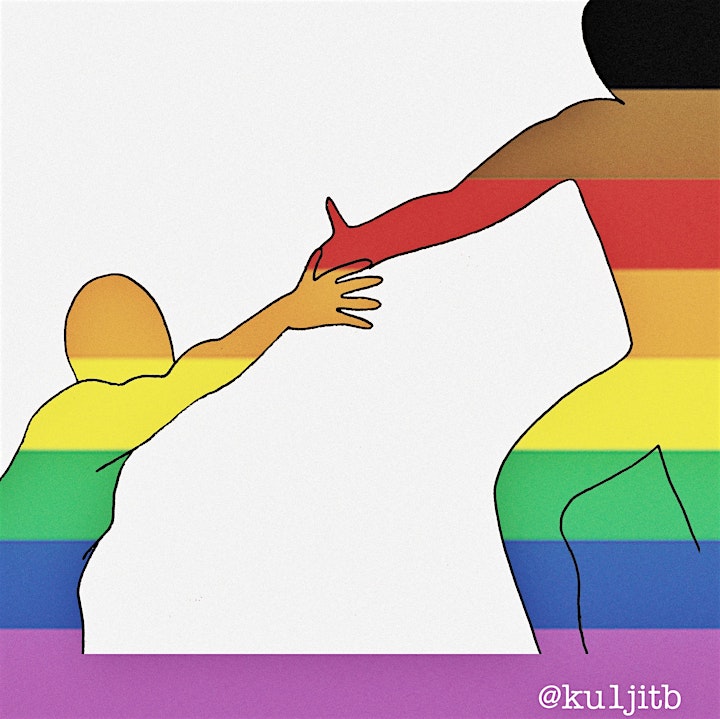 We are all dependent on those that came before us. Celebrating LGBTQ+ History Month.