Bringing together organisations in Wokingham to connect and build community relationships. Business, Charity and Local Government
About this event
Friday 21st May 2021 8.50am
OPEN NETWORKING
Online opportunity to connect and build links
Wokingham Positive Difference's online events are a mix of business, charity and local government introductions, followed by interactive discussions designed to uncover areas where attendees can collaborate and find future business opportunities.
The events will remain online for the foreseeable future, and whilst we eagerly await real-life, face-to-face events back at the majestic Town Hall, we are committed to ensuring each event provides locally focussed networking for business owners. The agenda allows time to share stories, build shared experiences, and apply skills to support others in a welcoming environment. Put simply, the more contacts you make, the more opportunities you will develop, but the key element is 'Relationships'.
Join us as we host this online networking event for professionals, delving into topical chat and connections, sharing expertise and experiences amongst like minded peers.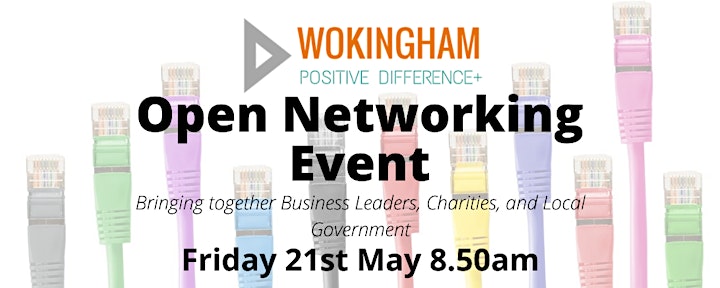 Organiser of Open Networking Event May 21st 8.50am