Description
We're opening our space every Monday night for you to host events, co-work, network, trade skills and get involved with projects that change Lambeth for the better.
At Open Project Night you can
Network with local people who share an interest in a better Brixton, Lambeth and beyond. Imagine together, share opportunities to get involved, and trade skills

Work on existing local project ideas or come to work on your own (post-its and flipcharts provided, laptops are not)

Host your event or meeting in one of our 2 meeting spaces (one is for up to 25 people, one for up to 8).
What kind of projects are we talking about?
We are setting up a community fridge like this one, where businesses put surplus food in the fridge, and hungry people can come and take it. A group is working to design a crowdfunding campaign – and everyone is welcome to help
Community groups like the various Friends of Lambeth Libraries and Parks. Local tenants associations will be holding meetings to discuss ways to improve living standards where they are

Local entrepreneurs who don't otherwise have access to workspace work on their projects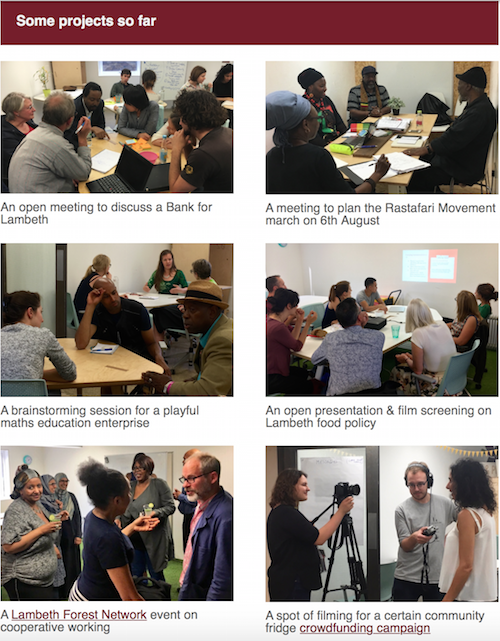 Do I need to have a project of my own to come along?
No, not at all! Just come to the networking session on our ground floor – it's led by an expert facilitator who will help you meet people and learn about projects.
Come along if you
are keen to meet different people in your area

want to brainstorm how your local street, library or housing system might be different

want to work together with others to make changes happen in your area

want to find out about volunteering and work opportunities
want to find volunteers or recruits for your project
are running something like a neighbourhood garden, a friends of library group or an early-stage business and want a space to host events and meetings
How do I book a meeting space?
There is a selection process for groups wanting to book our top floor space (for 25 people), and ground floor space (for 8 people).
To apply, click 'request space' on the eventbrite sign-up page and fill out the short application form.
We assess applications on a scale of 1-5 according to these 5 criteria:
1. events and meetings that benefit Lambeth
2. events and meetings that benefit the public / community
3. events and meetings that might not otherwise be able to afford or access the Hub spaces
4. events and meetings that have a high impact on their attendees
5. events and meetings by groups who haven't used Open Project Night spaces before (ie. if you've made use of the spaces frequently, others may be considered first)
(We are unlikely to give preference to paid events, unless there's a good case for them).
DEADLINE: Your request for the spaces must be with us at least 14 days before your event or meeting date. So if your event or meeting is on the 15th of the month, you must have filled out the Eventbrite form by the 1st.
A member of the Hub team will be in touch on the day following the deadline date to let you know whether or not your application has been successful.
To see photos and details of the spaces, scroll to the bottom of this page.
Know someone who would be interested?
Open Project Night is free and open to everyone. Send this link their way!
When is it on?
Open Project Night is held every Monday night (except Bank Holidays) at Impact Hub Brixton, from 6.30pm to 10.30pm.
Who is involved?
Open Project Night is a collaborative project between Impact Hub Brixton, Transition Town Brixton, Lambeth Cooperative Centre, and many more groups.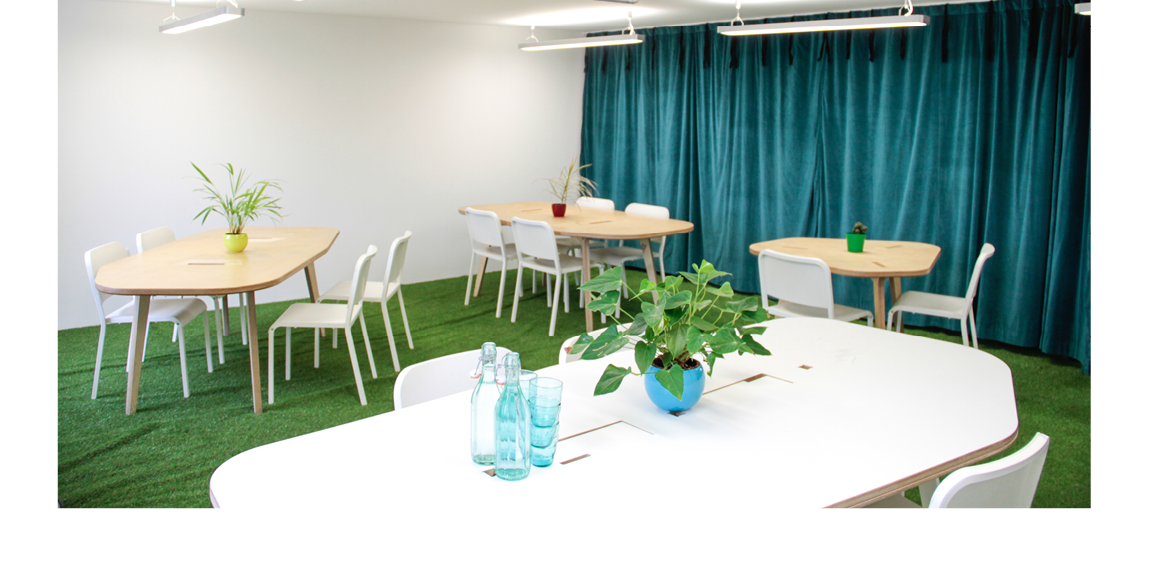 Our 25-person event space. Has a whiteboard. A projector and screen can be provided too. Note there may be some noise transfer from lower floors. We have a soundproof curtain but it doesn't block all sound!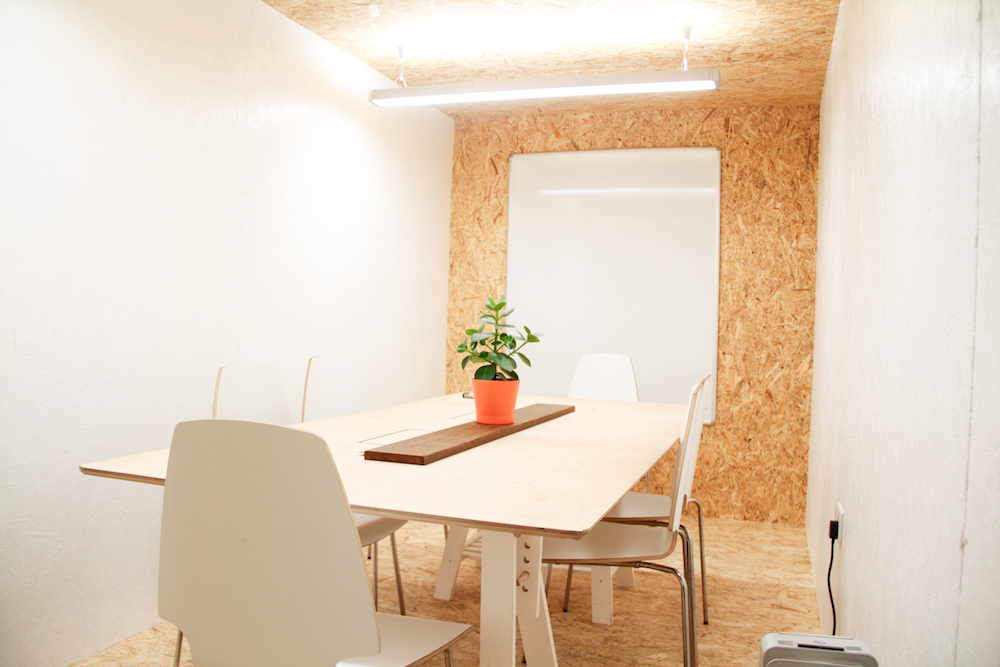 Our 8-person event space. Has whiteboards and flipchart paper. Perfect for board meetings and ideas sessions.