Come and sing with us at our annual open rehearsal!
About this event
London Docklands Singers are hosting our 'Open Rehearsal' this year with Handel's Messiah. We introduced this annual event to give interested singers a chance to try out the choir before committing to joining. If you have been looking for a choir to join, then please sign up to attend this event!
It is free to attend this open rehearsal - please register through eventbrite.
We will be rehearsing Handel's Messiah. Scores will be available to borrow on the day.
We are a friendly choir, based in the community, and perform three concerts a year, alongside many fundraising Christmas events. We have spaces available in all voice parts (Women: Soprano and Alto, Men: Tenor and Bass). Don't worry if you're not sure which voice part you are - sign up to one of the parts online now and we can discuss further at the rehearsal. There is no audition necessary to attend, (and we won't ask you to solo in front of anyone), just come along and join in with your voice group and see how you go. We advise that a basic ability to read music is necessary.
Tea and coffee (and probably some biscuits!) will be enjoyed halfway through the rehearsal. (Lunch is not provided).
Closest transport: Island Gardens DLR
Organiser of Open Rehearsal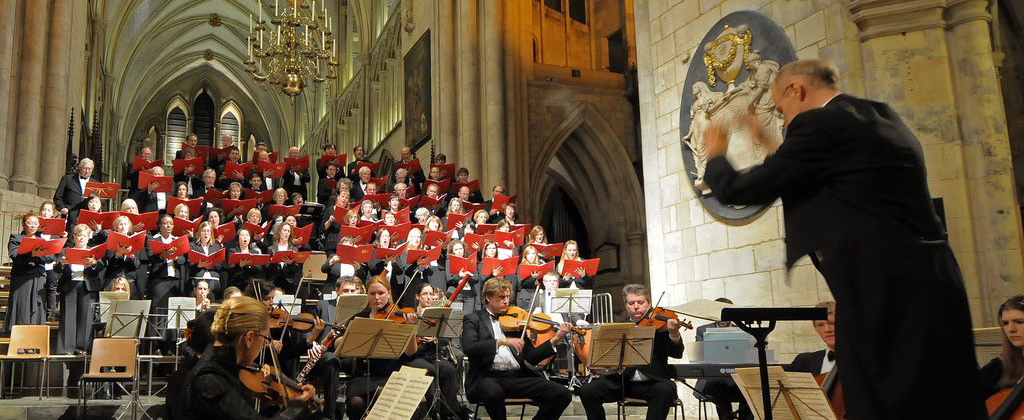 In late 1992, Andrew Campling founded the London Docklands Singers with a small group of friends and colleagues who enjoyed making music together. The choir soon grew and the first performance in April 1993 saw about 30 singers on the stage. Today, the choir numbers some 60 singers, aged from 20 to 70+ from a wide variety of backgrounds and professions, living and working all over London and beyond.
The aim of the London Docklands Singers is to provide live classical music of a high artistic standard at affordable prices. The inclusive joining policy of the choir welcomes experienced choristers and sight-singers as well as those with more limited skills and experience. Weekly rehearsals as well as the high level of commitment, enthusiasm, mutual support and a friendly atmosphere help all singers attain the musical standard required to perform in concert. LDS gives three formal concerts each year, often accompanied by the Marcel Sinfonia.
The choir performs mainly in churches in London's Docklands and East London as well as in St. Paul's Church, Covent Garden and – every few years – at Southwark Cathedral. When possible, concerts help raise money for a variety of charitable causes. The choir's annual Christmas events are generally in aid of the homeless charity CRISIS and have raised more than £17,000 since the year 2000.
The choir's highlights to date have been its concerts at Southwark Cathedral, staged in aid of The Lin Berwick Trust, particularly a concert of Verdi's Requiem in 2007, which raised £12,680 for the charity, and Mozart's Requiem in 2010, which raised almost £11,000 for the trust. Premières constitute further highlights, such as the choir's performance of Andrew Campling's oratorio Dona nobis pacem in November 2011 at St. Paul's, Covent Garden. The concert, a sell-out, raised almost £2,300 for Help for Heroes.