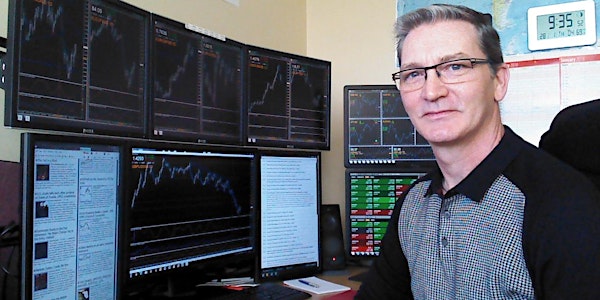 Open Trading Office : Forex, Indices, Commodities & Cryptos
Location
TradingHUB Codex LLP
Create Centre
Smeaton Road
Bristol
BS1 6XN
United Kingdom
A RARE OPPORTUNITY to sit with a PROFESSIONAL TRADER, in his TRADING OFFICE, and ask as many questions as you want - FOR FREE.
About this event
• Have you ever wondered what a private trading office looks like?
• Are you curious as to how to get in to trading ? Or how to make the leap from trading part-time to trading full time ?
>> Well, now's your chance to find out <<
By opening my Bristol based Trading Office to all, I'm inviting you to come along, see what I do, discuss the forex, indices, commodities or crypto markets, your trading, our services and the options available to you.
I have Professional multi-screen trading terminals, Bloomberg TV, eFX Plus, RANsquawk audio and headline feeds, G8 Currency indices and many, many more tools besides for the professional trader, so come along for free and spend a couple of hours firing as many questions at me as you wish.
Places are strictly limited so early RSVP is essential.
Talk soon
Charles Clifton
Partner
TradingHUB Codex LLP
Company Registered in the UK No. OC420387
Company LEI issued by Bloomberg Finance LP