Event Information
Location
Vue Cinema London - West End (Leicester Square)
3 Leicester Square
London
WC2H 7AL
United Kingdom
Raindance opening film and party.
About this event
Join us for the very first gala and screening of this year's festival.
Starting with Yorgos Lanthimos' new short film, Nimic, where a professional cellist who has an encounter with a stranger on the subway which has unexpected and far-reaching ramifications; followed by the exclusive World Premiere of Krow's Transformation,
After the screening of Gina Hole Lazarowich's debut documentary feature, telling the story of Krow, a young trans man and model, told in a series of honest interviews over the course of his transition, there will be a Q&A with the director, Gina Hole Lazarowich, and the main subjects, Krow Kian, Kas Baker, Emily Seal, and Astoon Sciacallo.
Ticket includes access to the Raindance Opening Night Party at Café De Paris featuring entertainment by Guilty Pleasures
_____________________________________________
Directed by Gina Hole Lazarowich
Documentary Feature / Canada / 88 mins
Strand: Queer
World Premiere
Review:
KROW'S TRANSFORMATION begins at the end. The end of Krow's career as a female model, the end of his life in a body and gender that do not fit. Having cut off his ponytail and discarded his name, Krow takes us by the hand and lead us through his unique journey with gender and its performative nature in the world of modelling.
The film is honest and cutting. Laced with interviews of Krow's friends, relatives, and mentors, it provides an unfiltered account of the hardships of transitioning not only for the person in question but also for those around them. The film is mostly set in Krow's home and surroundings, and frequently utilises personal photographs and artefacts to paint a detailed and intimate picture of Krow's journey to find a home in his own body.
This is a personal story, but it is also much bigger than that. For every frank and unflinching story Krow narrates, there is a statistic contextualising how his story fits within the broader picture of trans experience. With its intensely relevant subject matter, KROW'S TRANSFORMATION could not have come at a more vital time. By bringing trans voices to the big screen, the film offers a much needed platform for understanding and empathy. / Review by Pihla Pekkarinen
Website / IMDb / Facebook / Twitter / Instagram
Credits:
Director: Gina Hole Lazarowich
Producer: Denise Parkinson, Janice Strangward
Executive Producer: Tony Lazarowich, Gina Hole Lazarowich, Philip Webb, Brad Danks
Cast: Krow, Kas Baker, Emily Seal, Ashton Sciacallo, Lisa Jacobsen
____________________________
Nimic
Directed by Yorgos Lanthimos
Narrative Short / Germany, UK, USA / 12 mins
UK Premiere
A professional cellist has an encounter with a stranger on the subway which has unexpected and far-reaching ramifications.
Yorgos Lanthimos is an acclaimed Greek filmmaker whose most recent feature THE FAVOURITE won the Silver Lion at Venice and was nominated for ten Academy Awards, twelve BAFTAs, and ten BIFAs. His previous work includes THE LOBSTER, which won the Jury Prize at Cannes, and the Academy Award-nominated DOGTOOTH.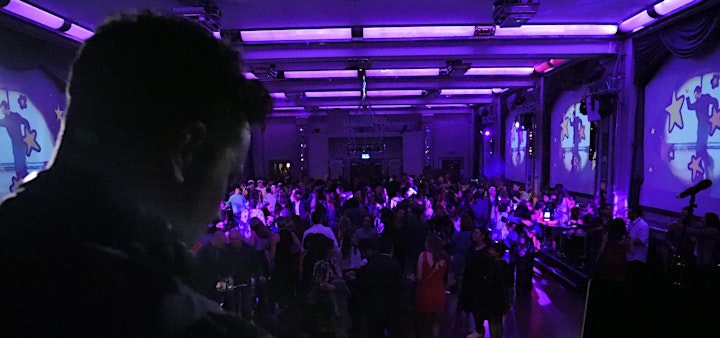 Date and time
Location
Vue Cinema London - West End (Leicester Square)
3 Leicester Square
London
WC2H 7AL
United Kingdom