Description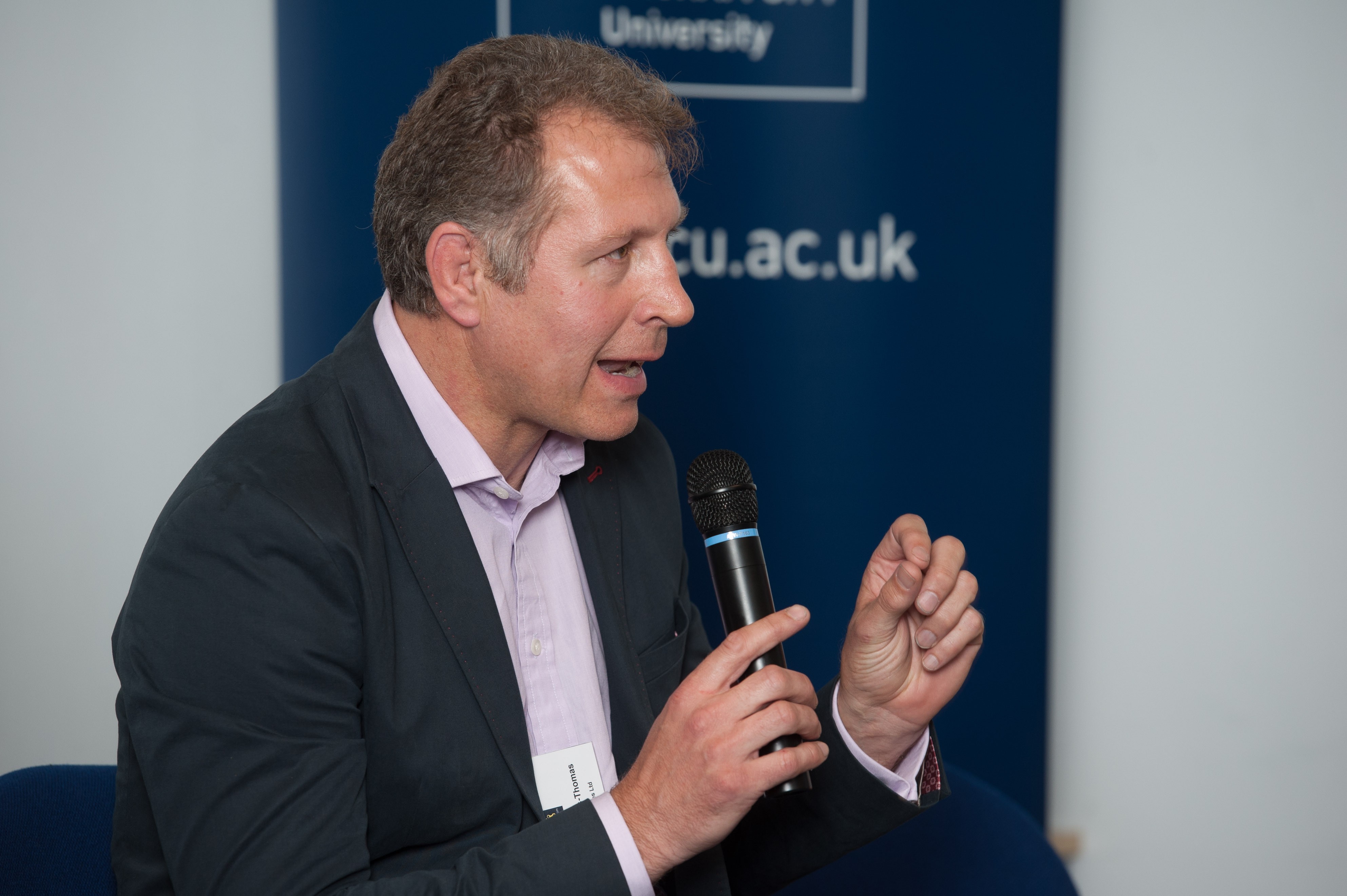 Investigative journalist Mark Williams-Thomas will discuss in detail his historic expose of Jimmy Savile – and the seismic consequences of this one explosive story which lifted the lid on shocking abuse and exploitation.
Mark, a child protection expert and visiting professor at Birmingham City University, will explain the truth behind his exposé and examine the ethics of revealing the facts many wanted to keep hidden from public view.
The award-winning ITV correspondent will be interviewed by fellow investigative journalist Donal MacIntyre, a visiting professor at Birmingham City University, as part of the CityTalks series of public forums.
"An icon has been demonised, national institutions like the BBC have been shaken to their very foundations and a massive police investigation launched, leading to high profile arrests and at least one conviction. At times, even journalism itself has been put on trial," said Donal.
"All this the direct result of one journalist - my colleague and fellow academic Mark Williams-Thomas.
"When Mark first exposed the truth behind Jimmy Savile, even he couldn't have predicted the full aftermath of what would follow. It was a brave decision to break the original story, which became one of the most important news revelations of a generation.
"But the questions I want answering are: 'Just who do investigative journalists think they are; have they the right to unleash such far-reaching consequences? Is society a better place for this kind of journalism and if we didn't lift the lid on these issues who would?'
"Mark has never been afraid to put his own story behind the remarkable sequence of events that are still unfolding. I am expecting he will speak candidly and provide real insight into the loneliness of the investigative journalist as they unearth dark secrets and buried truths."
Following the Leveson Inquiry, Donal also said press regulation is now top of the political agenda – so what is the future of investigative journalism in this new climate?
Click here to view highlights from Birmingham City University's first City Talk with crime novelist, R.J. Ellory.