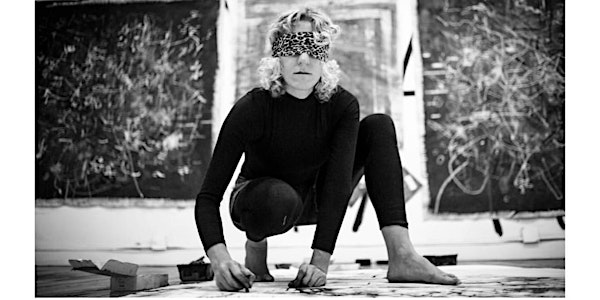 Opening Performance ​/There's no way I can know it, the object, or the body
Event Information
Location
HOXTON 253 art project space
253 Hoxton Street
London
N1 5LG
United Kingdom
The live event will mark the opening of '​There's no way I can know it, the object, or the body' by Sophie Seita an Claire Zakiewicz
About this event
Tickets for the performance are now sold out, please sign up to the waiting list and we will contact you if a ticket become available. Please note that the general opening reception takes place after the performance session from 7pm till 9pm and no booking is required.​
---------------------------
Artist Claire Zakiewicz will perform live drawing in response to Kuljit Bhamra's beats generated on his electronic tabla. The artwork produced during the live drawing will then become part of the exhibition and on view throughout the length of the show.
​Doors open at 6pm​
Performance starts at 6.30pm
​Pre-booking for the live performance is essential as spaces are limited. Please make sure to RSVP
The performance will be followed by the exhibition opening night, accessible to the wider public from 7 to 9pm. No booking required.
---------------------------
There's no way I can know it, the object, or the body exhibition explores the expressive possibilities of writing, drawing, and of writing-bodies, where expression or knowledge is always tied to a question of materiality. The works dissect forms of address, the possibilities for moving and being moved, through writing, painting, video installations, and performance. How can a work hold a moment, make it tangible, knowable?
Embedded in both ephemerality and abstraction, the exhibition also addresses ideas around immediacy and energy, time and motion, light and space, what's observable and what's imagined, what can be grasped and what remains projection.
The event is part of 'There's no way I can know it, the object, or the body' a duo exhibition by Sophie Seita and Claire Zakiewicz / 4-26 February 2022
Further information and full exhibition programme: www.hoxton253.com/theres-no-way-i-can-know-it
​The exhibition and associated programme are supported by and part of HELLO AGAIN, HACKNEY, the borough's cultural reopening initiative.
Date and time
Location
HOXTON 253 art project space
253 Hoxton Street
London
N1 5LG
United Kingdom