Description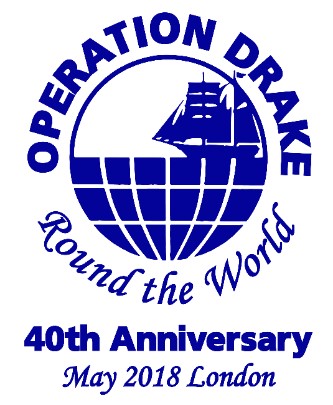 Reunion Party at HMS President, St Katharine Docks, Pool of London
Dear Operation Drake Alumni
Tickets are now available to purchase here for the Operation Drake Reunion party, the headline event of the Operation Drake 40th Anniversary celebrations in London.
The event will be taking place at HMS President from 5.30pm until 11pm on the evening of Wednesday 23rd May 2018 in the presence of honorary guest and expedition leader, Colonel John Blashford-Snell OBE.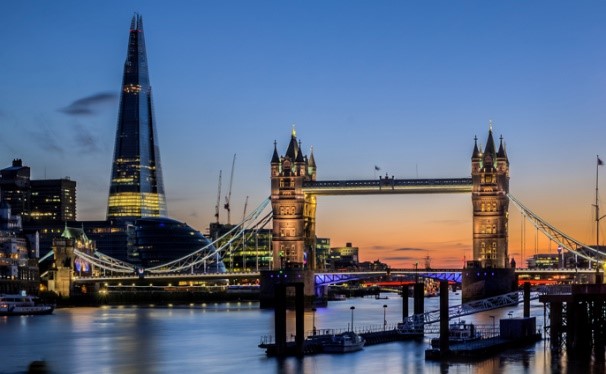 View of the Thames from HMS President
The
evening will consist of the opportunity to come aboard the Eye of the Wind whilst docked at the adjacent jetty, followed by a gathering of over 100 Operation Drake participants, friends and family members.
Many of you have arranged to meet with old friends and fellow explorers from the expedition at this event. Some of you have also booked trips aboard the Eye of the Wind during the time that she returns to UK shores as part of these celebrations.
The price of the ticket for the event is £45 (plus booking fee) and includes a glass of sparkling wine or fruit juice to toast the expedition, followed by a hot buffet and dessert. There will be a paying bar and the opportunity to participate in an auction of framed first day covers issued during the two-year circumnavigation of the globe.
Raffle prizes, memorabilia and Operation Drake Books will be available on the night, with proceeds going towards the funds of the SES to enable a new generation of scientists and conservationists to carry on the work spearheaded by Operation Drake four decades ago. Specially commissioned T-shirts and Sweatshirts will also be available for purchase/order.
PROGRAMME OF EVENTS - WEDNESDAY 23RD MAY 2018
3pm to 3.30pm – Eye of the Wind sails under a raised Tower Bridge
5.30pm to 7pm – Welcome aboard the Eye of the Wind at the Jetty of HMS President
7pm – Welcome speech by Colonel John Blashford-Snell OBE in the Officers' Ward Room of HMS President
8pm onwards – Reunion gathering including buffet and dessert
11pm – Depart HMS President.
OTHER EVENTS
In the evening of Tuesday 22nd May, the SES Explorer Awards will take place at Imperial College and there are also limited remaining sailing opportunities aboard the Eye of the Wind.
IMPORTANT NOTICE: Due to catering requirements, tickets are on sale upto 6th May 2018, and are strictly NON-RETURNABLE after that date.
ENQUIRIES TO TREVOR MOSS <trevorbmoss@btinternet.com>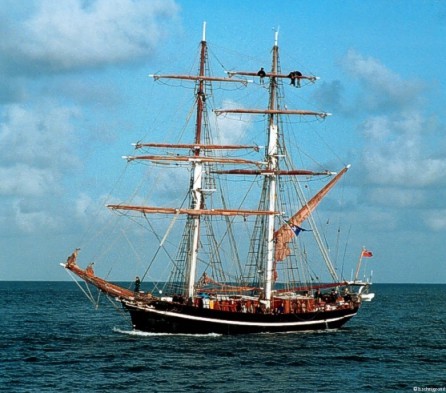 Organiser of Operation Drake 40th Anniversary
Scientific Exploration Society (SES) is a UK-based charity (No 267410) that was founded in 1969 by Colonel John Blashford-Snell and colleagues. It is the longest-running scientific exploration organisation in the world.
Echoing SES's long and impressive history of worldwide exploration and pioneering leadership, it is the Society's quest to enable the next generation of scientific trailblazers and pioneers with purpose through the Explorer Awards programme. Each year, SES aims to encourage and enhance chosen careers by providing high-profile awards for scientific exploration at the frontiers of human discovery and projects that will also leave a lasting legacy and benefit. SES seeks rising stars, whose passion for environmental sustainability, health and conservation, set them out to become major influencers for future generations. SES Explorers need to be prepared to take on monumental physical, logistical, and global challenges and share the values of grit, curiosity, integrity and leadership that pioneers like SES Founder and Honorary President John Blashford-Snell exemplify. Each winner receives a grant to support an expedition that they will lead, and that will focus on scientific discovery, research, and conservation in remote parts of the world offering knowledge, education and community aid. Expedition reports detailing the scientific research undertaken are produced by the winners and disseminated to relevant organisations, and via SES channels, raising awareness of the issues.
As well as the Explorer Awards programme, members and friends enjoy charity events and regular Explorer Talks and are also given opportunities to go on exciting SES Endorsed scientific expeditions.
SES has an excellent Honorary Advisory Board consisting of famous explorers and naturalists including Sir Ranulph Fiennes, Dr Jane Goodall, Rosie Stancer, Pen Hadow, Bear Grylls, Mark Beaumont, Tim Peake, Steve Backshall, Vanessa O'Brien, and Levison Wood. Without its support, and that of its generous benefactors, members, trustees, volunteers, and part-time staff, SES would not achieve all that it does.
#discover #research #conserve