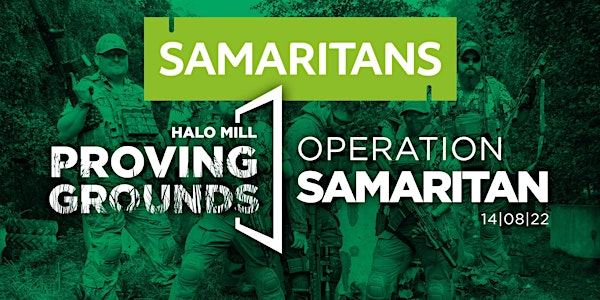 Location
HALOMILL Proving Grounds
Bonby lane
Selby
YO8 5SW
United Kingdom
An event to raise money for both the Samaritans of Halifax and Calderdale.
About this event
This is a charity event there will be no member discount, no staff discount, and no free tickets if you would like to attend you must purchase a ticket,
every entry ticket will give 1 free entry to our raffle.
Current raffle prize announcements.
Scorpion Evo w/3 mags and case
MP7 GBB
EU17
Cyber 1911
3x Limited edition Rhinos
Samurai edge
PPSh
G&G FFR
Bolt Devgru