Opportunity Meets Talent Convention 2018

Thursday, 26 April 2018 from 10:00 to 16:00 (BST)
Event Details
Are you a student looking to get your foot on the career ladder?
This event is your chance to meet the region's leading businesses, recruiters and educators to grab opportunities for future employment.
You will also have the chance to share CVs, hear about live job opportunities from employers, attend a number of "Insight Into" sessions to learn more about working within specific sectors and much more.
Please note pre-registration will close at 16:30 on 25th April 2018. If you haven't registered by this time please come along on the day and register on the door.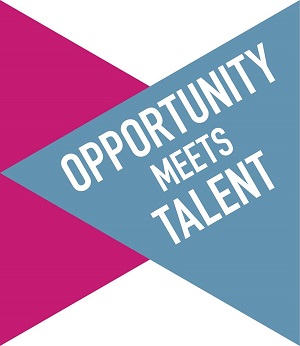 Employers will be on hand showcasing their organisations and career opportunities directly to hundreds of talented students, who are seeking local employment.
Educators will be at this event assisting students with their career strengthening provision..
In addition get valuable advice on:
Getting your CV ready

Have your professional profile photo taken by Solent Creatives

Advice on cleaning up your social media

"Insight Into" sessions running throughout the day

 covering sectors: Health, Travel, Leisure, Tourism, Construction, Finance, Professional Services, Technology, Digital, Media and Public Services 
Also features:
Viewings of St Marys pitch will be available

Cash refreshments available

1:1 advice from employers

Roaming careers advisors will be on hand to help
Insight Into Sessions will be running throughout the day, giving you an insight in to the key sectors businesses in the region represent:
10:30

 

Insight into Travel & Tourism
Varied and challenging roles in the UK, offshore and overseas, there is huge breadth in the travel and tourism industry. Pretty much any career you can think of and not your typical nine-to-five job!
Speaker TBC

11:00 Insight into Leisure & Hospitality
Growing industry sector that covers areas such as accommodation, fitness, food, and entertainment. Many entry routes and career paths within this sector which present opportunities for progression.
Speaker: Simon McGuire, Southampton Harbour Hotel

11:30 Insight into Maritime & Shipping
The marine world holds a multitude of career opportunities both on and offshore. Ranging from crewing, engineering and logistics to commercial, business and central support roles. This sector gives you experience of the world or brings the world to you.
Speaker: TBC, ABP

12:00 Insight into Construction & Regeneration
Construction touches all aspects of built environment and our daily lives. Covering power & energy, transportation, water and social infrastructure, there are a wide range of jobs from trades to professionally qualified engineers and construction professionals.
Speaker TBC
12:30 Insight into Finance & Banking
Banking, financial services, wealth management, and insurance – this is an important sector within the UK economy and presents ongoing opportunities across a wide range of careers.
Speaker TBC
13:00 Insight into Professional Services
Complex and fast-paced industry in which the product is often the people delivery the service. Careers include accountancy, legal, engineering, IT, HR and many more.
Speaker TBC

13:30 Insight into Digital & Technology
Skills shortages created by the Digital Economy mean that there are many opportunities to launch a career in the IT sector. Whether it is creating systems and applications, solving problems with technology or supporting people that use it, digital skills are required across all types of organisations.
Speaker TBC

14:00 Insight into Media & Creative
Fast, competitive and ever-changing sector – media is quite literally everywhere. Radio & TV, publishing & journalism, advertising & marketing social media & internet, gaming and digital. The list really is endless!
Speaker: Ed Gould, Carswell Gould

14:30 Insight into Health and the NHS
Working with Nurses, Allied Health Professionals, Doctors Dentists, Healthcare Support Workers and Nurses, the NHS is a rich environment that offers a wide range of career choices. Corporate Services such as Finance, IT, HR and Facilities also provide varied opportunities.
Speaker TBC

15:00 Insight into Public Services
Areas including law enforcement, security, social care and much more, the public service sector offers a wide range of career choices.
Speaker: Jack Goozee, Royal Navy
Businesses please register at www.businesssouth.org/events/opportunity-meets-talent-convention/
Educators will be able to display their career strengthening provision.
Student entry to this event is Free.
Get involved!
#OMT18 #BizSouthEvents
Save This Event
When & Where

St Mary's Stadium
Britannia Road
SO14 5FP Southampton
United Kingdom


Thursday, 26 April 2018 from 10:00 to 16:00 (BST)
Add to my calendar
Organiser
Business South
Business South is an independent and influential organisation, connecting leading employers to promote the place & Champion the economy in our region.
Opportunity Meets Talent Convention 2018