Description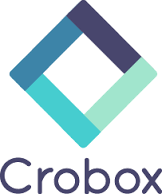 95% of our decisions are driven by our emotions, not rationally, but deep inside your subconscious mind. The big question is: How do you influence that subconscious? We are proving that this unknown variable can be triggered by persuasion.
Crobox helps leading eCommerce brands, including Vodafone, Dyson and Under Armour, optimise online performance through persuasion profiling. By making use of consumer psychology and artificial intelligence that help companies build actionable psychographic insights that boosts purchase intent and online conversion.
Jenna Simons, Online Marketing at Dyson and Rodger Buyvoets, CEO of Crobox join us at today's brunch at Gordon Ramsay's Heddon Street Kitchen and will offer thoughts, strategies and insights on how to maximise your CRO to set the scene for a roundtable discussion with other senior retailer peers all over a very tasty brunch.
Agenda:
9:15am - 10:00am
Welcome drinks and guest registration
10:00am - 10.30am
Introductions and brunch is served
10.30am - 11:30am
Rodger Buyvoets, CEO, Crobox and Jenna Simons, Online Marketing, Dyson and Roundtable discussion
11.30am - 12.00pm
Coffee and networking
If you are a retailer or ecommerce site then please join us and register for a free place at this exclusive brunch.