Are you a female entrepreneur? Join our networking & training with like minded business women & discover the WEW community!
About this event
We all know how important a website is to your business, but if nobody can find it, then it's not working for you.
In this month's training, our Ambassador Amy Hobson from Focus Your Future will demystify some of the SEO myths and share her top tips for beginners to get to grips with SEO so that your website (and your business!) can be found online.
______________________
If you are self employed, running your own business or just contemplating turning your hobby into an income, we invite you to come along to Women Empowering Women's Open Business meeting to meet our community of like minded, supportive female business owners.
During this meeting, we will be holding 'break out rooms' to give you an opportunity to network with fellow female business owners to introduce yourself and your business to discuss what it is that you offer.
Our founder Nichola, will be talking about what Women Empowering Women UK is all about and the ways in which you can be a part of our amazing journey!
______________________
Previous review...
I joined the meeting today along with about 60 other ladies. It was really enjoyable. Nichola did a great job of hosting and gave us much to think about in regard to our businesses. We went into a breakout room where we had the opportunity to speak for FOUR MINUTES! Unheard of, but it was a great chance to really get across what we're about. It looks like a lovely group and I look forward to joining again. Thanks very much Nichola X
______________________
Women Empowering Women UK is a Community Interest Company, dedicated to supporting ALL women, in all walks of life. With features on domestic abuse, business advice, parenting, women's health & self development, we have created a safe sanctuary for women to come together for advice, inspiration, and even a place to vent in our private forums. Our Ambassadors are a team of strong independent women who manage their own businesses. Each one shares a passion for helping other women as we come together to support each other through the world of business.
** Zoom details will be sent out within 24 hours prior to the event to the email address provided.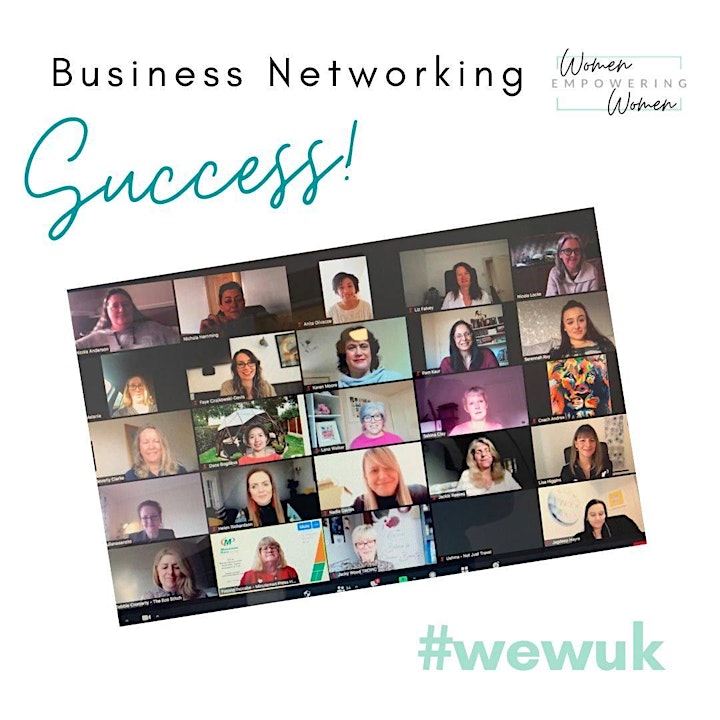 Organiser of Optimize Your Online Presence - Women's Business Networking