Description
We are conducting Optimum Thinking 1 and Optimum Thinking 2 workshops in London on the same weekend!
Take advantage of this awesome opportunity to accelerate your personal development and achievement.

Want To Know The Secret Master Key That Unlocks Your Emotional Code And Accelerates You Getting What You Want From Life?
Strong emotions control us at a subconscious level leaving us feeling like a victim of our history … learn the power of choosing to consciously control your emotions and become a master of your destiny by activating your self-leadership on a whole new level. The universe gives us everything we ask for, good and bad. The problem is most people don't learn how to ask for the right things the right way. In this amazing, feature-filled one day seminar that introduces the master key to asking the right questions we will empower you to start to take control of your life.
Stop being a victim of circumstance.
Stop accepting less than you want.
Stop being emotionally controlled by the actions of others.
Empower yourself today with tools that will help you for the rest of your life!
Optimum Thinking I - Activating Self-Leadership
... is a personal development program focused on assisting YOU to Empower Your Own Life.
Learn:
• The master key to understanding yourself
• How to transform relationship issues – personal or professional
• That you can stop playing 'broken records' in your mind
• Simple techniques to diffuse anger and other strong emotions
• How to reduce anxiety and stress and improve your health
• How to redirect negative energy to achieve positive results
• The power of consciously creating what you want in life and the power of gratitude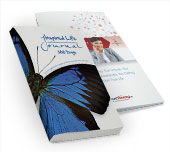 All participants receive a personal workbook and copy of The Inspired Life Journal - 366 Days.

Want to attend a workshop that shares new emotional mastery skills that you have actually practiced and understood before you leave the room so you know you will be use them again and again to get massive value?
Optimum Thinking 2 - Reality Dynamics
Optimum Thinking 2 is a full day personal development program focused on assisting YOU to Empower Your Own Life through learning practical, easy to understand tools you can use anytime strong emotion starts running your life.
Please Note: You must have attended Optimum Thinking 1 or be a current Optimum Thinking coaching client to enrol.
The first workshop contained the major theories – this one is all about practice, practice, practice until you really get it on another level.
Learn:
• How to ask thought provoking meta-questions that explore higher levels of thinking and assist you to create empowering new meanings
• Find, analyse and change unresourceful beliefs that are holding you back
• Powerfully connect what you do with your highest purpose to create more energetic flow in your life and improve achievement in all areas of your life
• How to take the processes from Optimum Thinking 1 to a higher and more sustainable level
This workshop is about helping you develop your optimum thinking to create and achieve your inspiring life!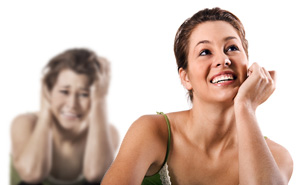 What can you expect from the 2 day program?
• More vitality, clarity of vision and sense of purpose
• A new resourceful way to approach challenges
• A clearer mind and strategies for stopping brain noise
• A feeling of freedom from your burdens
• A chance to interact and learn from like-minded people who want to accelerate their results in life!
Event Details
Date: 30 April and 1 May
Times: 8:30am for 9am start – approximately 5:30pm finish
Investment:
2 Day Workshop Special Introductory Price — £345.00

Early Bird Offer — £295.00 If booked and paid by 17 April 2016.

Only Day 1 - £195.00 - for people who can't get to both - these places are strictly limited in number.
Venue:
102 – 108 Clifton Street, London, EC2A 4HW
Catering: There are cafes nearby to purchase lunch. Tea and coffee will be provided. Feel free to bring a small snack with you if you wish. Please don't overeat as it slows your brain down!
Parking: TBA
Nearest Underground Station: Moorgate Underground Station, Old Street Underground & Overground Station

If you have any questions please contact Manmeet - 07763 838 180 or Manmeet@OptimumThinking.net
"The quality of your life is determined by the quality of the questions you ask yourself and others, and the actions you take."
Participants share the benefits they received 
from attending:
"Realising that I am where I am supposed to be "at this moment" in my life was my light bulb moment. This has allowed me to ease up on myself and enjoy where I am at with my life. Understanding how certain aspects that I don't like and value in my position at work actually give me the skills to be able to support my family and friends which are one of my highest life values." Kelley O
"It was a good opportunity to reflect on my life priorities and to think about how consistent the way I am living my life is with my life priorities. I particularly liked that the presentation was not overly slick and superficial, and that there was depth and critical thinking involved in your approach." David H
"The areas I have lost empowerment and what that means to me going forward. I was lucky to have my wife attend also and to see her life priorities so I know what her drivers are." Jason K
"To see what my highest life priorities are at this point in my life and to realise that other people come from their own highest life priorities. And to then understand why and how these affect the way we interact with one another. That these can change as our lives change and we can address areas where we are not empowered."Averil E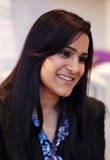 Who is Manmeet Chowdhry?
Manmeet Kaur Chowdhry has integrated her extensive study of human behavior with her experience and knowledge of business management and sales to provide new technologies to empower individuals and teams to improve their performance and sense of fulfilment. Working both with individuals and groups internationally, she educates, mentors and facilitates their discovery of the true meaning of Love and Gratitude, both in their personal and professional lives.
Manmeet has qualifications in the areas of Business Management and Human Behaviour. These include BA Hons in Business Management, Demartini Values Facilitation and Certified Demartini Method Facilitator.
Manmeet is making a difference in lives globally as a specialist in universal laws empowering people to find the solution to their biggest problems and heal themselves physically and emotionally by teaching them to transform their perceptions, helping them to overcome their toughest life challenges.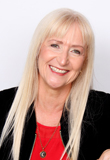 Who is Helene Kempe?
Helene Kempe works with individuals and groups from around the world and also conducts workshops both within companies and for the general public.

Having trained and worked as a specialist educator for over 30 years, Helene has also held successful management positions for the majority of that time. Her leadership, management, organisational development and marketing expertise coupled with her teaching and learning experience in the creative and visual arts, provides her with a valuable skill set that enables her to 'think outside the square' in business.
Helene is highly experienced and holds a number of qualifications in the areas of education, management and human behaviour. These include: a Graduate Diploma in Educational Administration, Diplomas in Teaching and Visual Arts, Associated Certified Meta-Coach (ACMC), Master in Neuro Linguistic Programming and Results Coaching, Demartini Values Facilitation and Certified Demartini Method®Facilitator.