Options for the 2018-2019 Market Correction (London)

Thursday, February 1, 2018 from 7:00 PM to 9:00 PM
Event Details

 "Volatility in Equity Markets is at 1928 levels pre-Wall Street crash. Something has to give. If you're not ready, yo're going to get run over. It really is that simple!"

Jason Mcdonald - Senior Trading Mentor, Institute of Trading and Portfolio Management. 
There has never been a 10 Year period in the history of the U.S. Economy in which there hasn't been a Recession and a significant downturn in U.S. Stock Markets. We are now in year 9 of the latest business cycle upturn (2nd longest Bull Market in history) and volatility has been making new historical lows consistently for months. The risk of a Black Swan event that destabilizes the Economy and Financial Markets is higher than ever and simply can't be ignored. In this seminar Jason Mcdonald will be showing you how to make sure you don't lose money in your pension / portfolio if this occurs and how you can actually set yourself up to make money from this scenario.  
Options for the 2018-2019 Market Correction
Senior Trading Mentor and ex Hedge Fund Manager / Investment Bank Prop' Trader Jason Mcdonald is going to teach you how to build a Trading Plan to deal with the potential 2018-2019 market correction with Options strategies used by himself and the vast majority of Professional Hedge Fund Managers &Traders at Investment Banks globally. 
Seats are regularly booked out in advance. Book Early to Avoid Disappointment! 
 Jason Mcdonald - ITPM Senior Trading Mentor                   
Seminar Content and Timetable;-
 <<< Seminar capacity is restricted to a maximum of 40 delegates per seminar. Seats are regularly booked out in advance. Book early to avoid disappointment >>>   
6:30pm registration, 7:00pm start.
2018-2019 Risks Explained
2018-2019 Options (Hedging) Strategies
2018-2019 Options (Directional) Strategies
Time Decay, Cost, Liquidity
 Trade Idea Generation for 2018-2019
Timing 2018-2019 Options Trades Optimally
Seminar Speaker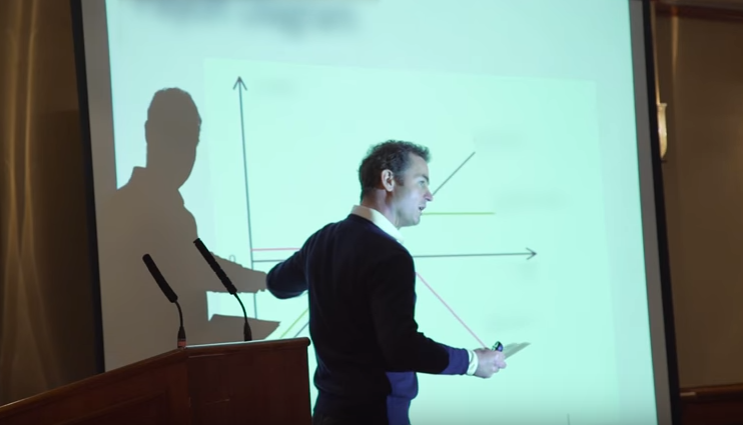 Jason Mcdonald is a Professional Trader formerly a Managing Director / Head of Equities Proprietary Trading at Toronto Dominion Bank and Senior Proprietary Trader at Commerzbank. Jason was also pivotal in the foundation of the Mako Global Derivatives Volatility Fund, one of Europes most succesful options Hedge Funds of the last 20 years which was later acquired. Jason is now a Senior Trading Mentor at the Institue of Trading and Portfolio Management based in London. 
For more information on Jason you can click on the following links;-
Jason Mcdonald Resume / CV - Click Here
Jason Mcdonald joins Institute Press Release - Click Here 
Background
The Institute of Trading and Portfolio Management was established to educate, inform and coach Retail Traders & Investors how to take a more Professional approach to Trading and Investing in the Financial Markets. We deliver the highest level of Trading and Portfolio Management education available to the Retail Trader / Investor globally, utilising teaching methods that everyone can understand and deploy themselves. We manage a global Portfolio ourselves and manage a community of Retail Traders and Investors, that connect with eachother and support eachother. We provide our community with a favourable infrastructure that allows each individual to reach their full potential. Additionally, we invest in our best performing students / traders and we also place some of our best traders into Professional Trading employment with Hedge Funds and Investment Banks.
Typically we have three types of delegates that attend our seminars and then join the Institute;-
1.    Delegates currently trading with their own money who have struggled to make consistent Returns on their Capital.
2.    Delegates who want to start trading with their own savings and seek a higher level Professional Trading & Investing education Vs what is available elsewhere.
3.    Delegates who are looking to enter the Professional world of Trading and Investing via Hedge Funds and Investment Banks.
You do not need any prior experience in Trading and Portfolio Management to attend one of our seminars. All you require is a basic level of common sense and arithmetic ability.
At the Institute you will be taught everything you need to know from basic to more advanced techniques. Our approach is challenging both to a beginner and more experienced traders. The professional trader approach is like nothing you have ever seen before. This is because it is simply not taught to the Retail Trader market and is usually only reserved for professional traders. 
For background information on Institute Trading Education please      Click Here
For more information on ALL upcoming Institute seminars please       Click Here
To visit the Institute website and experience all that we do please      Click Here
We look forward to seeing you there !!!
When & Where

C152 Lecture Theatre,
University of Westminster,
115 New Cavendish Street
W1W 6UW London
United Kingdom


Thursday, February 1, 2018 from 7:00 PM to 9:00 PM
Add to my calendar
Organizer
The Institute of Trading and Portfolio Management was established to educate, inform and coach highly aspirational individuals who are currently either trading the markets with their own savings or seeking professional employment at an Investment Bank or Hedge Fund.