Come along to this author talk about a new thriller set in ancient Delphi which explores issues relevant today.
About this Event
Oracle by our guest, author Julie Anderson, is about justice - from the brutal, archaic form of blood vengeance prevalent in early human societies to modern systems of law and jurisprudence, set in the context of a democracy.
This is the law and equality under the law which allows democracy to thrive and underpins the freedoms and safeguards for individuals within it.
The story is interlinked with Greece's past, as the ancient cradle of democracy and source of many of western ideas of government, but also to its more recent and violent past of military strongmen and authoritarianism in the twentieth century.
Oracle's setting at Delphi, where the famous three maxims are found, is an important element of the story, which references Aeschylus' Orestia, in particular his Eumenides, which begins at Delphi and ends, as Oracle does, at a 'trial' in Athens.
Know thyself
Nothing in excess
An oath leads to mischief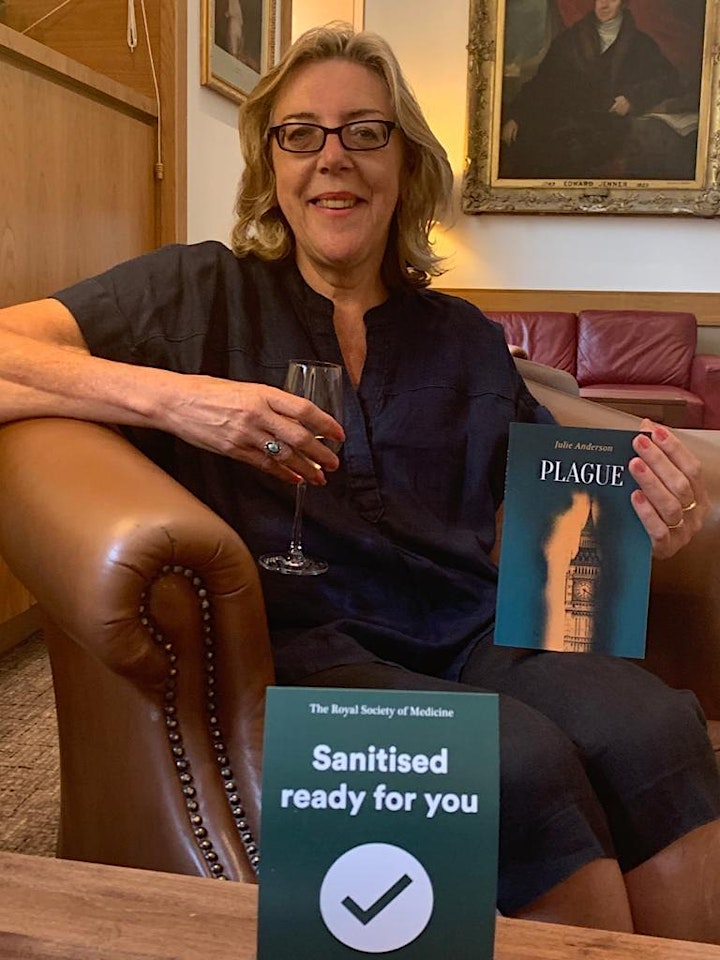 About the speaker:
Julie Anderson is a writer and author who had a long career as a senior Whitehall civil servant, working for a variety of government departments and agencies, including the Office of the Deputy Prime Minister.
Her novel, Plague (Claret Press, September 2020), is the first in a thriller series featuring a female investigator. The second, Oracle, is scheduled for publication in March 2021 and the third, Opera, in 2022.Julie has also written a two book series set in southern Spain during the 13th century. The first of these, Reconquista, was long listed for Mslexia Children's Novel, 2016. The second, The Silver Rings, was published in 2018. She has also written a collection of linked short stories – The Village; A Year in Twelve Tales.
Julie is Chair of Trustees of Clapham Writers the charitable organisation responsible for the annual Clapham Book Festival. She lives in London.
@jjulieanderson/twitter www.pinterest.co.uk/andersonjulie4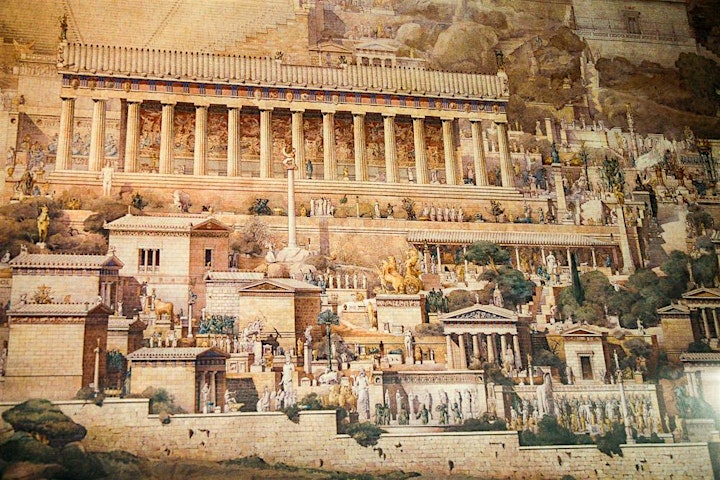 Blood calls for blood.
Near the ancient Temple of Apollo, young idealists protest at a European governmental conference. Inside, business lobbyists mingle with lawmakers, seeking profit and influence. Then the charismatic leader of the protest goes missing.
The next day a body is discovered, placed like an offering to the gods. One day later a recent, broken corpse is found at the foot of the cliffs from where blasphemers were once tossed to their deaths.
As a storm closes in and strange lights are seen on the mountain, power at the conference centre is cut off and all are isolated. No one trusts anyone else. Is a killer stalking the corridors? Or are primal forces reaching out from the past? Like the cryptic Oracle of Delphi, Cassandra Fortune must supply the answer before the conference is over. And before more die.
Justice will be done, but what kind of justice?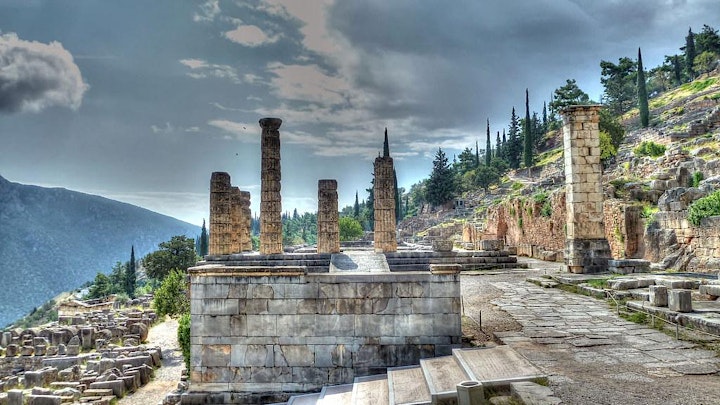 NOTES:
Thank you particularly to those who chose to donate to the library – we use donations to support our events programme, which aims to bring you varied, interesting, high-quality events and speakers.
IMPORTANT!
Please note this is a Teams live broadcast and although you do not have to have Microsoft Teams downloaded to your computer, you will get a better experience if you have the app. If you are using a tablet or a phone to join the event, you must have the app.
***Please avoid using Safari (!) – we have had reports that Safari users have issues accessing Teams live broadcasts. Please try using Chrome or any other browser – most people who experience problems when signing in find them resolved if they try using a different browser. We are sorry for the inconvenience this may cause and are working on finding a solution.
We look forward to welcoming you at the event!