ORBS AS OUR GUIDES

Saturday, 3 December 2016 from 09:30 to 17:30 (GMT)
Event Details

ORBS AS OUR GUIDES
Seeing the Unseen
with
GILL ORSMAN The Holistic Photographer
I invite you to come on an adventure and step beyond the veil into the unseen world of ORBS...
What are ORBS?
Why are they showing up in photographs?
Why can't we see them with our own eyes?
When did they begin to appear?
What is their purpose and what are they here to teach us?
Here are some explanations and beliefs from a growing number of varied individuals who have seen, experienced, written about and photographed ORBS.
They include creatives, scientists, theologists, healers, therapists, doctors, religious leaders, philanthropists, psychologists, artists, entrepreneurs, children, and numerous others.
*** 
They have been described as:  Guardian Angels, Archangels, Ascended Masters,       Spirit Emanations, Soul Consciousness, Messengers, Life Force, Healers, Energy, Deceased Family members, Souls waiting to incarnate, Fairies, Elementals, Nature Spirits, Light Beings, Plasma and Extra Terrestrials.
***
Take the opportunity to be part of a groundbreaking group of like minded souls that wish to expand their hearts, minds & knowledge about this extraordinary global phenomenon.
This is a one day photographic workshop learning to capture images of Orbs using your digital camera.
What will you learn on this workshop?
How to capture Orbs on a digital camera
Learn the basic functions of your camera
Create the perfect setting to capture Orbs
Learn about light, colour, energy & frequency
Enjoy a magical day in a healing environment
Have fun getting to know some new friends
Meditate & Chant to focus the mind
Be open to creating a new awareness in your daily life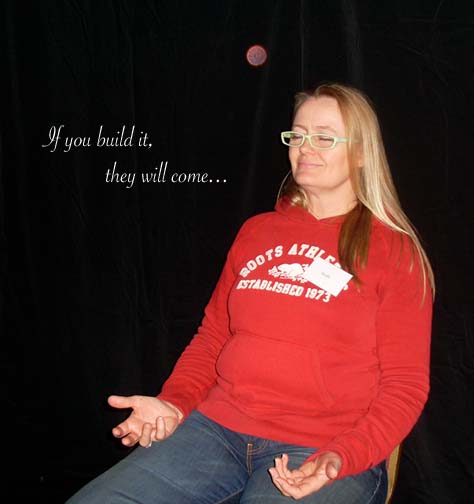 This workshop will be run by Gill Orsman  an international award  winning photographer. Gill has worked as a professional photographer for over 30 years in the commercial field of Advertising, Design, Packaging & Publishing. She specialises in still life, flowers and orb  photography and is a qualified holistic healer, counsellor and a natural intuitive coach.
Venue: 
The Koorana Centre, Street Lane, Ardingly, West Sussex 
RH17 6UB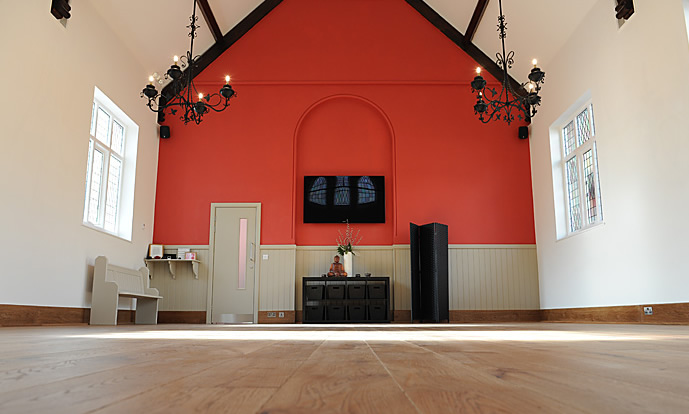 Workshop details
Date: 03.12.2016
Time: 09.30 to 17:30
Cost: £147 inc lunch
Venue: The Koorana Centre, Street Lane, Ardingly, West Sussex RH17 6UB
Lunch: Please note we will be having a light lunch at a local café.
What others say
I have to congratulate Gill Orsman on an amazing workshop today - I thought I knew quite a lot about the Orb phenomenon, but today you blew my mind!  I intend to tell everyone about this and encourage them to book on the next one. Thank you so much!  
Sarah Fretwell Jex.  
Yes most definitely I will recommend the experience to others.  A brilliant workshop explaining all you need to know about Orbs.  We were taught ways of heightening our energy and vibration to encourage Orbs to participate with us.  We were shown how to set our cameras on the right settings to enable us to take photographs of them. A brilliant all round experience not to be missed.
Carolyn S.
Leader knows her subject inside out. Is an enthusiast and consequently made the topic absorbing throughout.  It was a well-organised and enjoyable day. The momentum was maintained throughout. Definitely recommended.
Peter H.
I am fascinated with Orbs and wanted to know more about them. I loved the way you delivered the workshop Gill, you really put a lot of thought & energy into creating a truly fascinating and experiential day. Actually filming Orbs was a lovely surprise, very exciting! Didn't see that one coming!
Sherin Warren.  
Seeing the Unseen - such a blessing and so much fun!
Gill Orsman. 
Register for Gill's new website 
www.orbphotography.co.uk 
currently under construction 
When & Where

The Koorana Centre
Street Ln
RH17 6UB Ardingly
United Kingdom


Saturday, 3 December 2016 from 09:30 to 17:30 (GMT)
Add to my calendar
Organiser
I am a commercial and fine art photographer who has worked in the industry for 30 years. I originally made my name as a specialist in flower photography; during my work I developed an in-depth understanding of light and colour and their relationship to energy and nature. 
I now use the title 'The Holistic Photographer' as it encompasses the change in emphasis and greater breadth of my current work.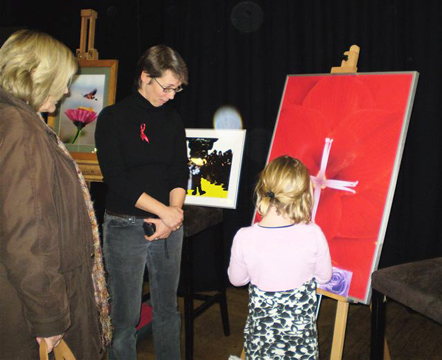 My interest in Orbs began in 2008. This photo was taken at a charity event called "100 Artists for World Aids Day" and visible on the image was a sphere of light that I couldn't explain. Interested to find out more, I began to research into the subject of Orbs and, from that moment, my holistic journey started to unfold. 
From the fascinating information provided by experts around the world, I have gained a wealth of knowledge as well as capturing some spectacular images of Orbs on my own camera.
As I travel and exhibit my work, I give talks about Orbs to bring a greater awareness and understanding of this usually unseen phenomenon to a wider audience. 
In this workshop I wish to share my journey with you and other like-minded souls who feel drawn to the pursuit of photographing Orbs. 
It gives me great pleasure to introduce you to the concept of 'Seeing the Unseen'. Could this be the beginning of your own adventure of self-discovery?
Come on a journey with us and see where it takes you, let the magic unfold and prepare to meet your Guides.
GILL ORSMAN - The Holistic Photographer 
www.gillorsman.com