Description
The ORBYTS graduation ceremony will take place at UCL on the 11th of July between 2:30pm-5:30pm, with coffee and refreshments afterwards. The event will celebrate the incredible work that students have developed through ORBYTS, as well as other outreach projects in schools where real science has been successfully integrated into student life.
Following our keynote speeches, ORBYTS students will present their work to an audience of their families, friends and teachers, their mentors, other schools, researchers from UCL working on the Twinkle mission, and members of the space community. After a break, there will be a prize ceremony, where the students who have been the greatest contributors to the work associated with each molecule will be announced as the second-authors for the associated publications.
About ORBYTS: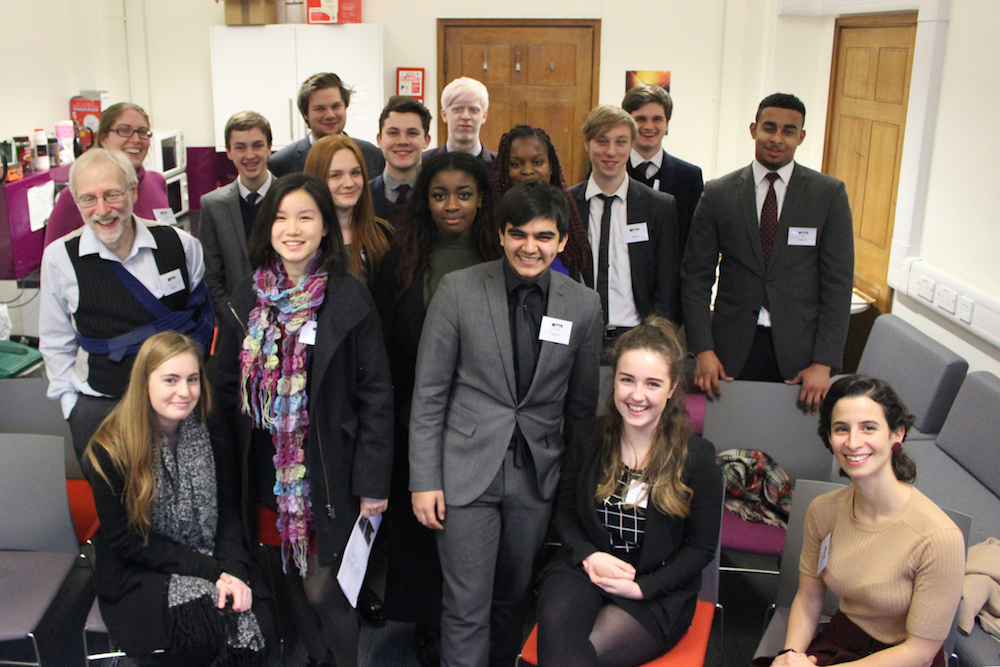 ORBYTS (Original Research By Young Twinkle Students) links young PhD and post-doc scientists with groups of secondary school students. Together they perform original research associated with Twinkle, a space mission that will be launched in 2019 to study the atmospheres of planets orbiting other stars in our galaxy. The aim is that work carried out by students and their mentors through ORBYTS will ultimately result in publications in peer-reviewed scientific journals.
The pilot programme for ORBYTS has focused on creating the database of 'spectral fingerprints' of molecules that Twinkle scientists will need to decipher which gases are present in the exoplanet atmospheres. Groups of school students, with support from their mentors, have each been made responsible for one molecule of astronomical interest. Since January, fifteen 6th form students from Highams Park School have been working to develop the molecular database for acetylene (C2 H2 ), titanium oxide (TiO) and methane (CH4). We are delighted that the outstanding contribution from this ORBYTS pilot will lead to publishable work in the near future, and that several of the students will be co-authors alongside their mentors. Their work is ongoing, but we will be celebrating their achievement by hosting a graduation ceremony.
ORBYTS is part of the Twinkle space mission's dedicated educational programme, EduTwinkle, which targets students of all ages and aims to widen participation in STEM. Making students active participants, rather than just observers, in state-of-the-art research from an early age eliminates the idea that science is "only for the scientists" and empowers young people to explore STEM (Science, Technology, Engineering and Maths) subjects. It is also a great opportunity to dispel harmful stereotypes about who is suitable for a career in STEM, while leaving students feeling invested in modern science.
Programme:
2:30pm - Arrivals
3:00pm - Speeches
Welcome - Dr Clara Sousa Silva, EduTwinkle Lead
Twinkle Space Mission - Prof Giovanna Tinetti, Twinkle Science Lead, UCL
CSI Universe: analysing light to understand the Universe - Dr Radmila Topalovic, Astronomy Education Officer, Royal Observatory Greenwich
MARVELlous Science - Prof Jonathan Tennyson, ExoMol Project Lead, UCL
4:00pm Refreshment break
4:30pm - Mission to the International Space Station
4.45pm - Presentation by ORBYTS students
5:15pm - Graduation and announcement of leading student authors
5:30pm - Reception