ORC Fundraising Dinner including Oak Award Ceremony For Outstanding Contrib...
Description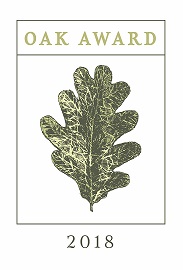 A prestigious award ceremony and fundraising event to recognise the work of individuals who have made an outstanding contribution to the UK organic sector with all proceeds going to The Organic Research Centre (Registered in UK as Progressive Farming Trust Ltd. Charity No. 281276).
The Oak Award will be given annually by the Organic Trade Board, to an individual who has made an outstanding contribution to the UK organic sector.
Come join us for an evenings celebration to shine a light on excellence, innovation and creativity. Enjoy a 3-course meal in a beautiful setting. Be inspired by exceptional individuals, challenge your awareness of what's going on in the UK organic sector and listen to high profile speakers including Gheetie Singh-Watson.
Who is the event for?
Leading UK organic researchers, farmers, manufacturers, brands, processors, suppliers, retailers, charities and NGOs.
Companies and organisation who have already booked include: Abel & Cole, Calon Wen, Community Foods, Daylesford, Gilchesters, Godminster, Natracare, OF&G, Pukka Herbs, RB Organics, Soil Association and more.
Accommodation
Accommodation is not included in the price, a list of local accommodation can be found here.
Venue Info
Plenty of onsite free parking.
Cash bar available.
Taxi service
Click here for a list of local taxi services, we recommend booking a taxi ahead of the event.
Dress code
Black tie (an excuse to dress up).
Refund Policy
Tickets are non-refundable but can be transferred to another guest, just update your registration details accordingly.
If you have any questions about the event please contact:
Sarah Barrett, email: events@organicresearchcentre.com