Horticultural Conference hosted by the Organic Growers Alliance
About this event
The OGA is pleased to announce the second Organic Matters conference. We held the first Organic Matters in 2019 to facilitate the exchange of technical information within the industry through speaker sessions and networking opportunities. The conference will be a day long event for experienced horticulturalists and new entrants based at Stretford Public Hall in Manchester. The event will have a 'Northern' theme running through it with presentations from experienced growers in the region and an emphasis on building the organic market in the North. There will be an opportunity to visit organic growing projects locally on the day after the conference. For more information for the field visits on the 14th October and to book here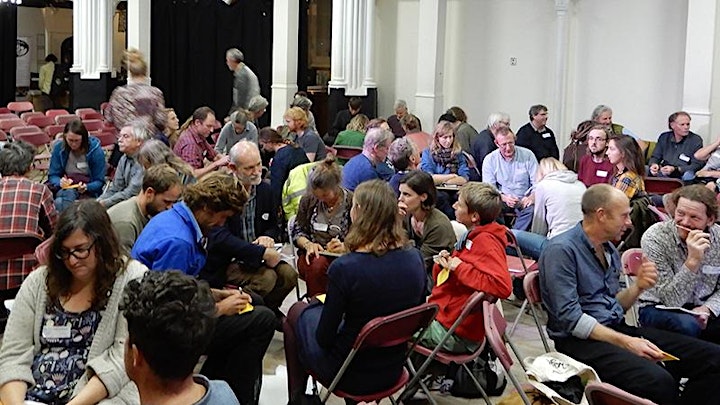 The conference is committed to supporting the horticulture sector by bringing together expertise, best practice and innovation from across the industry. Organic Matters hopes to build bridges across our sector between organics and regenerative agriculture, welcoming a diverse group of delegates and speakers. We want this conference to support the relationships between experienced growers and new entrants; we will be keeping ticket prices affordable. Organic Matters will be filling a vital gap for technical information in the UK horticulture sector.
We are committed to this being a face to face event, though circumstances around the Covid pandemic may change. We will also be providing an online option for people to participate remotely.
The conference is sponsored by Dejex and Riverford Organic Farmers and delivered in partnership with Agricology, CSA Network UK, Innovative Farmers, the Kindling Trust, Landworkers Alliance, Organic Research Centre and the Soil Association. Additional support has been provided by the Biodynamic Agricultural College, Real Seeds, Unicorn Grocery, Chelsea Green, Coventry University, Leary's Organic Seeds, OF&G, Skea Organics, Seed Co-operative, Treffler, Organic North and the Vegan Organic Network.
Download outline programme here. The full programme is here.
Not all sessions will be livestreamed (main hall only), but all will be recorded and available to view after the Conference.
An expanded range of workshops will be held* including:
• Does organic matter? Organic certification or not?
• Field scale weed control - panel of experts.
• Contentious inputs in organic horticulture
• Food quality and health in organic systems
• The latest on ELMS for horticulture/agroforestry
• Winter growing - extending the season
• Organic Amendments and Cover Crops: Improving soil health and reducing tillage using compost and woodchip
• Organic flower growing: meeting the demand for British sustainable flowers
• Seed growing - challenges and opportunities in the North
• FarmHack. Home made tools for improved growing systems
• Alternatives to plastic mulches
• Uniting the supply chain: Launching the Robust UK Potato Pledge
* programme subject to change - please check the OGA website page
We will hear from inspirational projects working to grow organic growers, and reflect on the prospects for organic growth in the North.
A nutritious seasonal packed lunch will be available to purchase at £5 per person, provided by Manchester's leading sustainable catering company, Open Kitchen.
The safety of delegates is our first priority and we are working with the venue to ensure you have a safe experience and to keep COVID risks to a minimum. Face masks will be required to be worn in communal areas, social distancing (2m between seats) will be observed, the conference will be ventilated as far as possible, sanitisation stations will be available, and we are asking that delegates take a lateral flow test up to a day before the Conference.