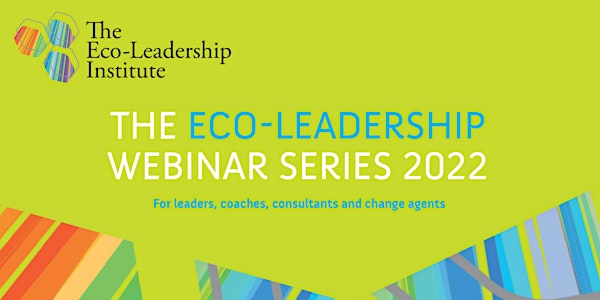 Organisational Ecology: Applying Systems Thinking to Transform Your Team
Learn how to apply systems thinking to help high-level executives, leaders, and change agents achieve breakthrough results.
About this event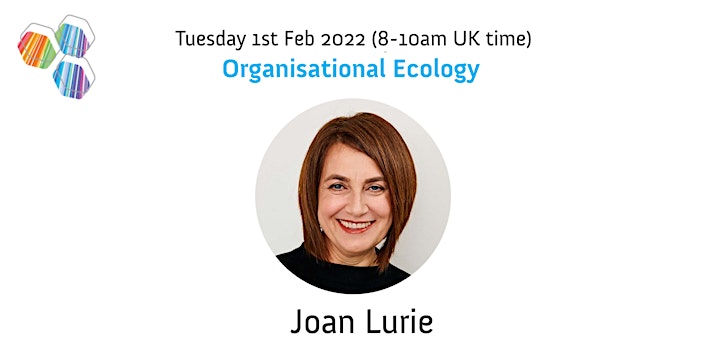 The Eco-Leadership Institute Presents: The Eco-Leadership Webinar Series, 2022
Join us for the first global thought leadership sessions with leadership consultant and Fulbright scholar Joan Lurie.
The Context
Joan addresses this challenge:
That traditional silo-based understanding of organisations is broken.
"Organisations are ecosystems within ecosystems" (Western, 2019) and this requires a new way of thinking.
Yet most organisations don't yet have the methods or insights to enable this systemic paradigm to take hold and grow.
We need to rethink how we understand organisations if we are to be successful high-level leaders, coaches and change agents.
The Angle
Organisational Ecology
As CEO of Organomix, an organisational strategy and leadership consultancy and a Fulbright scholar, Joan draws from 20+ years of experience helping high-level executives and leadership teams achieve breakthrough results.
Joan will walk us through her systems-based approach, organisational ecology.
Expect to learn:
What 'organisational ecology' is;
The key elements of organisational ecology to focus on to drive success;
How to teach leaders to view themselves as part of a system;
How to apply systems thinking at scale in organisations.
Season Pass
Receive a 60% discount on this webinar by becoming a member of the Eco-Leadership Institute. Our members receive:
Free access to all 9 global thought leader webinars: see our entire roster of speakers by clicking here (€540 total value);
Insider access to the Eco-Leadership Institute Community of Practice: A network of international coaches, consultants and change agents working in 'good faith' to create the 'good society';
Free Hidden Leadership Leadership profile: empower yourself in work and life by discovering your hidden leadership preferences with our Hidden Leadership personalised report (€40 total value);
Eco-Leadership Email Signature: add our logo for your website and email signature;
15% discount on Eco-Leadership courses and events.
___________________________________________________________________________________________
Joan Lurie is the Founder and CEO of Orgonomix, an organisation strategy and leadership development consultancy she established in 2008 to help leaders and organisations develop, perform and transform.
Joan works with boards, executives and leadership teams to help them to develop systemic intelligence and to design and lead complex adaptive change in their organisations with turnaround results. Working together they emerge new cultures, operating models and organisational forms.
Joan applies the OrgonomicsTM methodology she created which is most often referred to as ground-breaking. In a nutshell, Joan's work enables leaders, teams and organisations to liberate themselves from the constraints and patterns which no longer serve them, but in which they are stuck.