Description
Join us for this fun and interactive Oriental Perfume Workshop in a glamorous secret location in Hatton Garden, London's famous jewellery quarter.
Spend the day smelling exotic fragrances and learn how to make your very own Oriental inspired bespoke perfume with Tori Jackson, artisan perfumer and owner of The Secret Scent Société.
Mysterious, warm and seductive, Oriental Perfumes are known for their ability to capture even the coldest of hearts with their hypnotic and dark sensuality. In this hands on workshop you will be working with high quality aromatic materials such as Sandalwood, Jasmine, Musk and Amber to create a beautiful and unique fragrance that is inspired by the orient!
We will be using a carefully curated selection of essential and aroma oils so that you can really get creative.
Come and learn the secrets of the perfume industry, whilst you sip prosecco and eat freshly baked cake!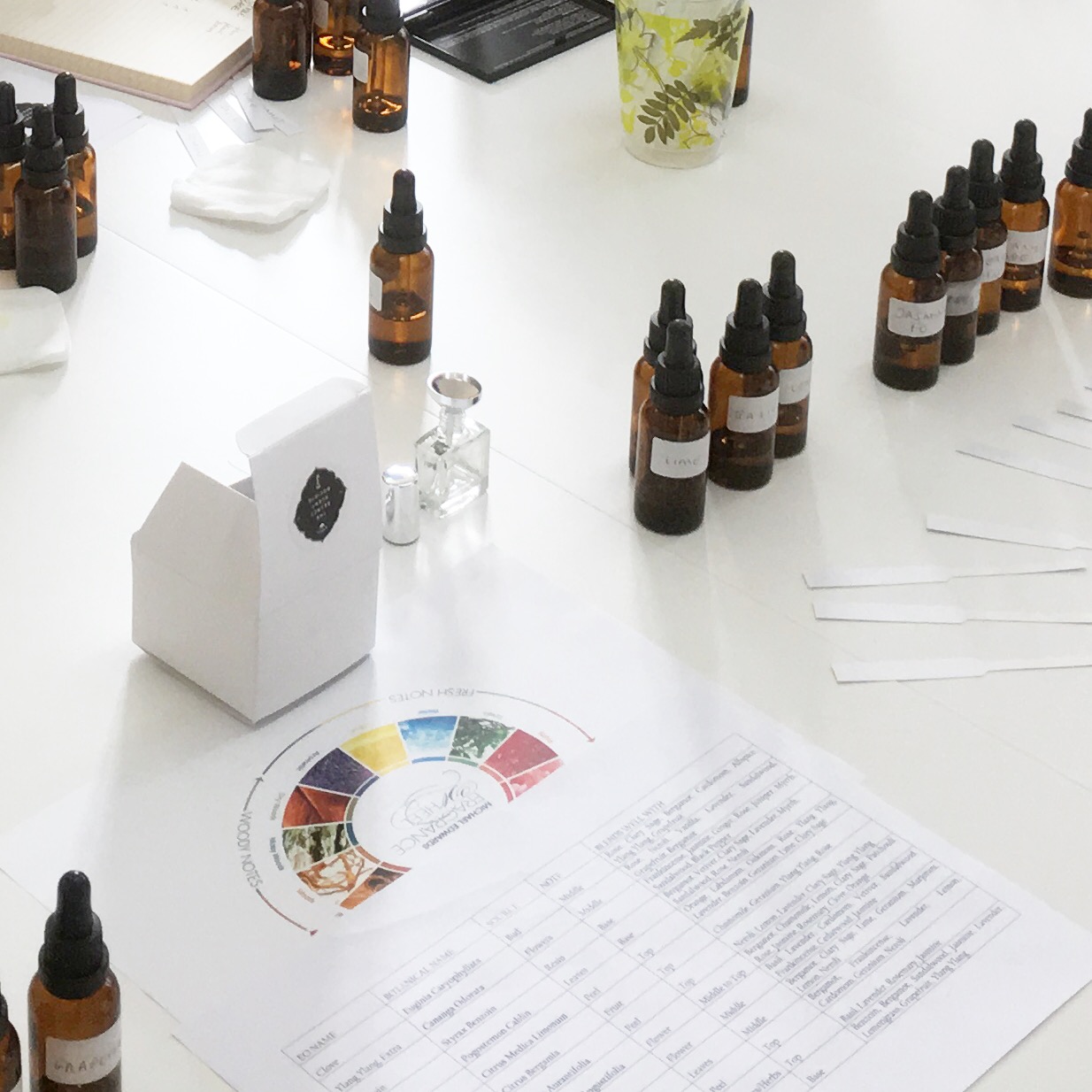 WHAT HAPPENS ON THE DAY
• A short Introduction and History of Perfume
• You will be guided along and receive Expert Guidance as you smell each carefully curated fragrance note, training your nose and learning how to identify the best ingredients for your fragrance
• Our Perfume making sessions are held in a Glamorous secret London location in Hatton Garden, Clerkenwell. *Please be advised, the full address and access details of the venue will be emailed to you AFTER you have booked your ticket*
• All Materials and equipment are provided and you will receive a complimentary notebook and fragrance chart to take home with you
• Refreshments including Prosecco & freshly baked Cupcakes will be served
• Your 12 ml Bespoke Perfume will be presented in a beautiful perfume bottle in a gift box. The formula for your fragrance will be kept on file for ease of reordering where you will be able to order a 30 ml or 50 ml perfume or alternatively have your fragrance made into a Candle (please ask for more details if this interests you).
• Our class sizes are kept small so that you get the most out of the experience
• Suitable for Anyone with an interest in Perfumery (both male or female), or for couples and individuals looking for something unique to do in London
• The workshop will be approximately 2 hours long
Buy your ticket now to reserve your space on this wonderful afternoon perfume making experience!
Terms and Conditions
Our perfume classes are suitable for people aged 18 and over only. Unfortunately due to limited space, we are unable to accommodate additional people who haven't booked a ticket for the workshop. Once you have paid for your ticket you will receive the full address and access details of the venue by email. Please check your junk folder incase the email has gone there. Please be advised: Tickets to this event are NF (Non-Refundable) however we are more then happy to reschedule your workshop for another date if you are unable to make the date you have booked provided you give us at least 48 hours notice. Please also be advised that our classes are usually well attended but if we do not not achieve the maximum capacity expected we may reschedule it for another date. Should we need to reschedule we will give you at least 24 hours notice. By booking with us you agree to these terms and conditions.