We would like to invite you to the official Orisun Launch Event where we exhibit upcoming talents within the art, design and music industry!
About this event
We are extremely excited to invite you to the official launch of Orisun Studio, which will take place on 22 October, from 19:00 till midnight, at The Grey Space in the Middle in The Hague.
The program of the evening consists of three elements: first, we will present our latest production 'Third Culture' initiated by Yasmien B. This is a video series which highlights multicultural perspectives of different groups within the diaspora but are breaking boundaries by creating their own new worlds. In our first season we zoom in on the Maghreb diaspora living in The Netherlands. Subsequently reflected on by a panel of inspiring members of the community who will be discussing the first Third Culture episode: Identity.
Second, we will be showcasing a video installation containing our 'Homegrown' series - our multidisciplinary visual platform for upcoming talent in music, design, and art. Also, we will be launching our brand new website and webshop!
Alongside DJ sets and drinks, guests will be able to enjoy our pop-up exhibition featuring vintage design pieces from Hit & Run Vintage Store, stylistically combined with artwork and fashion created by alumni of the Royal Academy of Art. Closing with a legendary afterparty!
Through this curated evening, infused with storytelling, design, music and art, we would love to welcome you to celebrate local upcoming talent with us - a mission which Orisun Studio is deeply dedicated to.
We thank Gemeente Den Haag, Cultuurschakel and The Grey Space in the Middle for their support.
PROGRAMME
19:00 - 19:30 Doors open
19:30 - 19:45 Official opening expo

20:30 - 20.55 Release Third Culture video
21:00 - 21:45 Panel talk + Q&A

21:45 - 0:00 Afterparty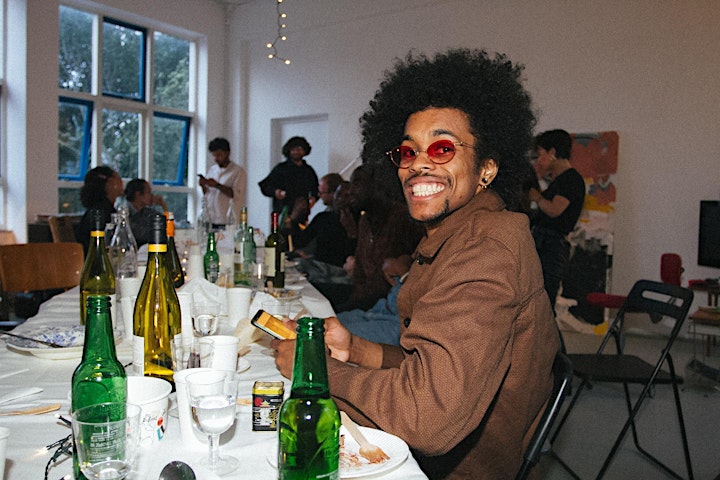 COVID-19
The Grey Space is excited to be able to welcome you again to our program and cafe. Please consider the COVID-19 measures in order to ensure a safe visit for yourself and others.
Update for measures from 25 September 2021 onwards:
We can let go of the 1.5m distancing and you can stand and dance again at The Grey Space. However, we still need to close our doors at 00.00h.
Unfortunately we will temporarily need to use CoronaCheck and can only provide access to the cafe and to music and performance events if you have a valid QR code. You can find more info on coronacheck.nl. Please contact their helpdesk if you have questions.
We've put in place additional hygienic facilities.
Please stay at home if you have cold symptoms, such as a nasal cold, runny nose, sneezing, sore throat, or a mild cough, an elevated temperature/fever or sudden loss of sense of smell or taste.
Please respect our staff, security and other visitors.
Organiser of Orisun Studio Launch Event
Missie
Orisun Studio is een stichting opgericht ter bevordering van creativiteit en ondersteuning van creatieve talenten. Samen met eventuele partners ontwikkelt en produceert Orisun Studio projecten voor talent. Deze projecten ontstaan uit het verlangen om een verscheidenheid aan artistieke talenten effectief te ondersteunen en de sector te bevorderen.
Visie
Orisun Studio streeft er naar om artistiek talent zichtbaar te maken voor een breed publiek door middel van haar projecten en campagnes. Op deze manier draagt Orisun Studio bij aan de positie van artiesten en makers.
Email address: info@orisun.nl
Website: www.orisun.nl / www.homegrown.studio

FOLLOW US:
Facebook: Orisun Studio
Instagram: @orisun.studio