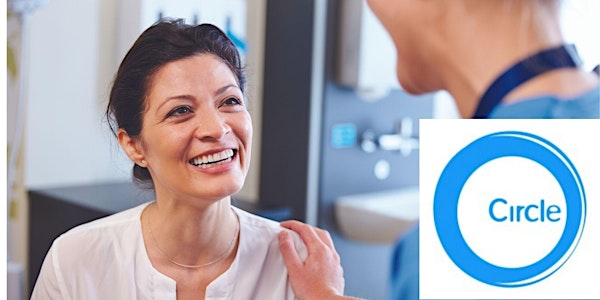 Orthopaedic: Nerve Compression Syndromes of the Upper Limb
A FREE LIVE WEBINAR for Gp's , Practice Nurses, Physiotherapists, Osteopaths, Chiropractors
About this event
Dear Colleague,
South London Hospitals Chelsfield Park, Blackheath, The Sloane and Shirley Oaks Hospitals are holding a FREE online webinar for Gp's, Practice Nurses, Physiotherapists, Osteopaths, Chiropractors " Nerve Compression Syndrome of the Upper Limb".
This event is an online event and will take place via Microsoft Teams.
The link to Microsoft Teams will be sent to you nearer the time of the event.
Our Speaker Mr Ravi Mallina:
Mr Ravi Mallina is a fellowship trained hand and wrist surgeon passionate about offering holistic and evidence-based care to his patients. Mr Mallina trained in major trauma centres in the UK (Leeds, Newcastle and Aberdeen) and successfully completed his higher surgical specialist training in Trauma and Orthopaedics at South West London teaching hospitals.
He undertook specialist hand surgery training in the UK's premier hand centres in Birmingham and Derby, the Pulvertaft Hand Centre. During his time in Derby, he successfully completed the British Society for Surgery of the Hand (BSSH) accredited diploma in Hand Surgery. Mr Mallina undertook a travelling fellowship at world renowned Professor PC Ho's department of hand and microsurgery in Hong Kong. He presented at several international meetings and authored peer-reviewed papers in leading Orthopaedic and Hand Surgery journals. His NHS practice is based at Croydon Health Services (CHS) as consultant hand surgeon.
Mr Mallina has expertise in delivering comprehensive care in conditions affecting the hand and wrist in multi-disciplinary settings and has a special interest in treating overuse injuries and nerve compressions affecting the upper hand, wrist and elbow. He provides a one-stop clinic service to patients presenting with trauma of the hand and wrist, offers minimally invasive surgery for hand fractures and has experience in using fracture specific plate fixation for complex wrist fractures. During the COVID-19 pandemic, Mr Mallina is offers day-case, wide awake surgery for the majority of elective hand conditions and tailors treatment to individual patients' needs. He has passion for training surgical trainees and fulfils the role of orthopaedic college speciality tutor
This online webinar is FREE to attend via Microsoft Teams, but you must register to receive the correct MS link and to ensure that you receive your certificate of attendance after his event.
Presentation will start at 7pm
Kind regards,
Tracy Rowe
tracy.rowe@circlehealthgroup.co.uk
Primary Care Liaison Manager
Chelsfield Park Hospital, The Sloane Hospital and The Blackheath Hospital
Circle Health Group South London Hospitals
Organizer of Nerve Compression Syndromes of the Upper Limb
Chelsfield Park , The Blackheath , The Sloane and Shirley Oaks Hospitals are part of Circle Health Group, Britain's leading provider of independent healthcare with a nationwide network of hospitals & treatment centers, 15 of which are in and around London, performing more complex surgery than any other private healthcare provider in the country. Our commitment is to quality and value, providing facilities for advanced surgical procedures together with friendly, professional care.