Actions and Detail Panel
OSCE-Aid Medical Finals Revision Course
Sat 11 February 2017, 08:30 – 18:30 GMT
Description

We are excited to announce the OSCE-Aid Finals Revision Course is back for 2017! The layout of our one day intensive course will be similar to previous years, with half a day of interactive workshops, and half a day of systems-based quick fire lectures. We will provide you with top tips for how to approach the common-cases seen in Finals from doctors who have passed with flying colours!
Your ticket price will include the whole day course and hot drink refreshments morning/afternoon. You will also receive a free book containing all course materials, a few of our favourite key examinations, and a 'top tips for your examination' exclusive document.
Please note, we will have a limited capacity and tickets will be on a first-come first-serve basis. Due to the nature of costs for this event will can only offer refunds in exceptional circumstances.


Sunday 15th January (1 day) 08:30 - 18:30
Saturday 11th February (1 day) 08:30 - 18:30

The Education Centre
Whittington Hospital
Archway
(closest tube station: Archway)

Early bird tickets £40 (book before 18.12.2016)
Tickets otherwise £50
*Buy with a friend and receive £10 off of each ticket!*
*Buy in a group of 10 and receive a further £5 off of each ticket!*

For further information and frequently asked questions, please visit: http://www.osce-aid.co.uk/courses.php
Please visit www.osce-aid.co.uk for your practical revision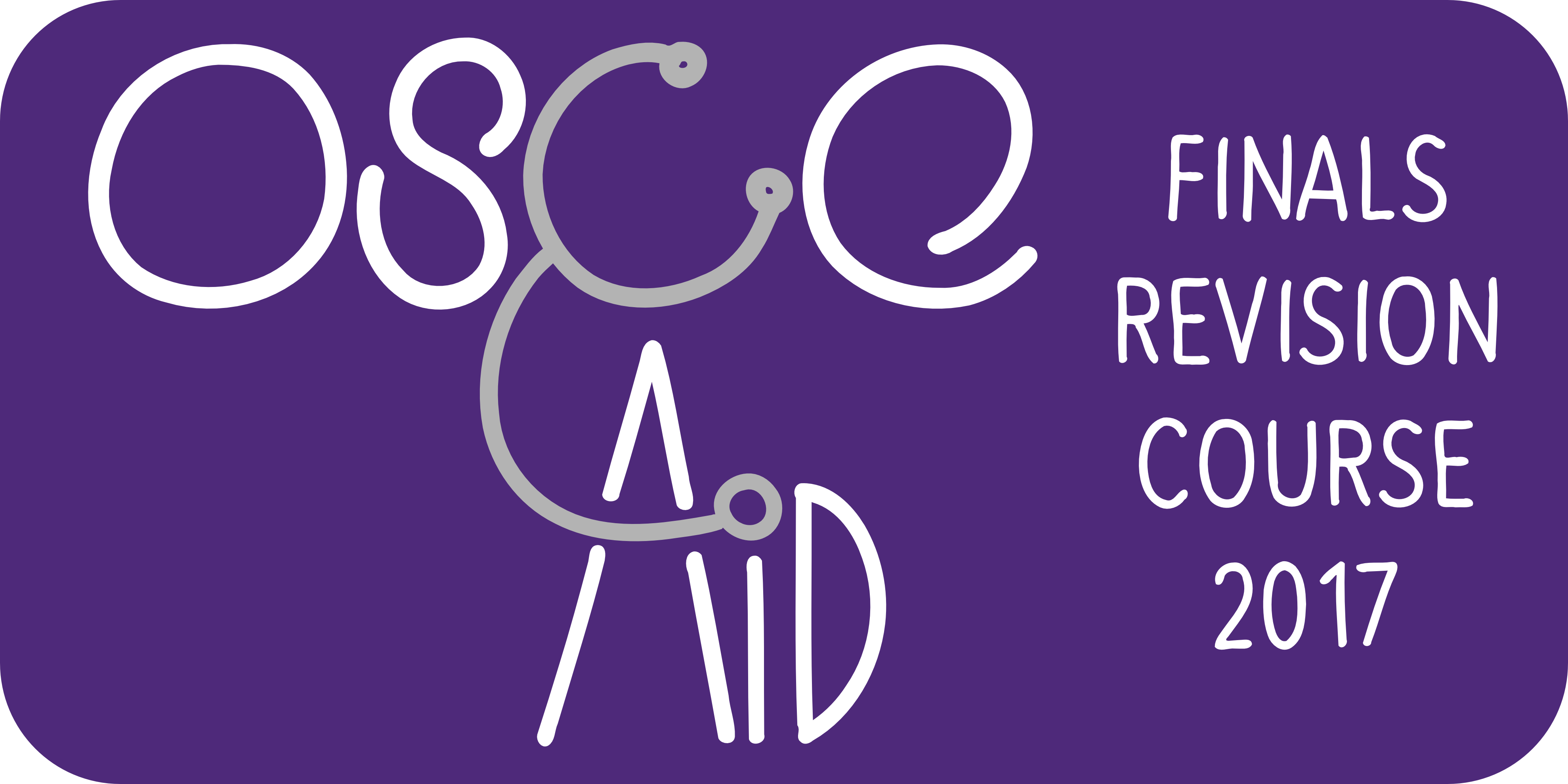 Date and Time
Location
The Whittington Hospital
Magdala Avenue
The Education Centre
London
N19 5NF
United Kingdom