About this Event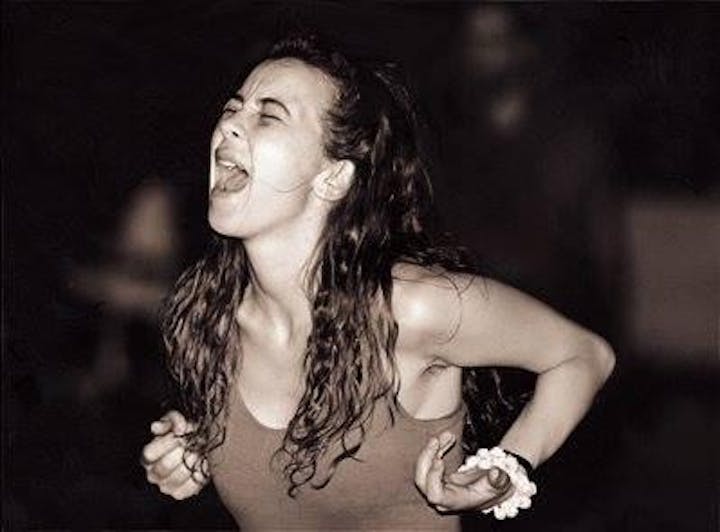 OSHO Dynamic Meditation
Dynamic Meditation is a wonderful meditation technique which has helped thousands of people around the world find inner calm, emotional balance and live a happier and healthier life.
Meditation doesn't need to be tense sitting with achy bums and a whirling mind - something not exactly ideal after a day of high stress work spaces and mouse pointers imprinted on your retinas.
Dynamic Meditation will get you moving, shaking and breathing in a totally different way, give your self a treat and come along.
Watch this video to see what people say about OSHO Dynamic Meditation: https://www.youtube.com/watch?v=4GnAzlnsRLs
More Info...
This meditation involves intense, powerful breathwork, going consciously and absolutely mad, intense jumping and centering our energy, complete pin-drop silence and heartfelt dancing.
This process called OSHO Dynamic Meditation and it's an absolutely fantastic way to release pent-up emotions, shake the whole mind-body up, create fluidity in areas that seem so rigid and fixed and shine the light of awareness into otherwise dark places.
What to bring
• Dynamic Meditation is better done on an empty stomach (no solid food at least 2 hours before, tea/coffee is OK)
• Wear loose & comfortable clothes
• Bring a blindfold
Contribution
£13 here or £15 at the door - cash/card/bank transfer accepted
If you want to pay in advance by bank transfer just message me for details (latest 1 day before). Concessions available for those with no $$$ <3
Location
The location is YMCA at One Kx: https://goo.gl/maps/LQjFp8pLzYo. Ask reception for OSHO Active Meditations and they will let you in. There is a cafe space as you come in where you'll find us waiting before we go down to the meditation hall
Follow OSHO.LONDON...
Meetup: https://www.meetup.com/OSHO-LONDON/
Facebook: http://fb.com/OshoLondon
Eventbrite: http://osholondon.eventbrite.com
Website: http://osho.london