Description
Oslo meets Hackney: A day of hacking Christmas trees, celebrating friendship, cutting-edge technology and Norwegian Electronica
This December in East London, you're invited to join the city of Oslo's 'Alternative Christmas Tree' extravaganza, to celebrate their friendship with the London borough of Hackney at the heart of TechCity.
The all-day event will focus on the emerging Tech & Music scene from Oslo and it's London counterparts, with a series of mini-events throughout Friday 6th of December:
The lunch event: HACK-A-TREE - 12:00 - 14:30
Pop by and help us make something truly remarkable! An open, creative & collaborative initiative to hack together an alternative Christmas tree from a combination of supplied technology, material and your skills, and initiative. The tree will be "litt" by the deputy mayor of Oslo at 15.00, and will stand as statement of the creative friendship between the citizens for the remainder of December.
Music, Tech & the City - 15:00-18:00
A program focused on the emerging cultural & tech scenes in Oslo & London. Find out how music and tech is already forging strong commercial and cultural relations, and how that effects the cities, companies and their respective creative talent. There will be a mixture of short expert panels, and audience participation through discussions.

By:Larm Interative will launch their festival program, focusing attention on Oslo as *the* Tech & Music City. There will be showcases from the next wave of Norwegian tech businesses from this scene, as well as their London counterparts.

Northern Disco Lights - 18:00-19:00
Exclusive live filming and a presentation of unreleased Norwegian film, Northern Disco Lights. For over two decades, Norwegian electronica has been an important agenda-setter both nationally and internationally. Oslo has perhaps the greatest concentration of mini-clubs in Northern Europe, and the city nurtures many new, internationally acclaimed producers and DJs. This environment is documented for the first time in the movie Northern Disco Lights. The film launches in 2014, and will be a unique documentation of the history and success behind the phenomenon of Norwegian sound, one of the largest and most important brands in the cultural field.
Electro Tech Party, Oslo Style! - 19:00-00:00
Sure to be the coolest party in town! Join us for an evening curated by Musikkbyen Oslo & By:Larm. To firmly cement the friendship between Oslo and Hackney, the party will be a celebration of Oslo reaching out to London's extended tech & cultural scene. Kicking off with networking, finger food & drinks, the evening will continue into the night with famous Norwegian DJ's such as Bjørn Torske and Proviant Audio providing an authentic Nordic party vibe!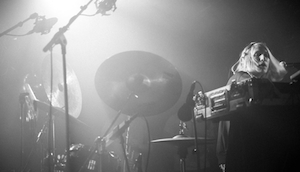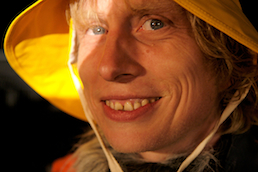 Organizer of Oslo Meets Hackney