Event Information
Refund Policy
Contact the organiser to request a refund.
Eventbrite's fee is nonrefundable.
10 weekly on-line lectures Mondays @ 6 starting April 12th, celebrating other garden voices: £5 each or all 10 for £40 (students £15)
About this Event
This series of illustrated lectures will explore the impact and legacy of empire, colonialism and enslavement on western garden and landscape history. Our aim is to bring back some of the voices usually absent from this history, to identify and fill gaps in our collective knowledge, and to explore new ways of engaging with the whole history of gardens, landscapes and horticulture.
The diverse range of topics and speakers will offer a new range of perspectives on the history of gardens and landscapes and suggest more inclusive ways of presenting and interpreting their stories. The series does not aim to point fingers or to encourage hand-wringing but is more a celebration of voices starting to be heard.
A 10-part online series, aiming to hear voices previously absent from our garden history: Mondays @ 6 starting April 12th .
1: Guns and Roses: Humphry Repton at Warley Park
2: Historic Landscapes for All: Learning to Share
3: Learning from The Blackamoor
5: Collecting with Lao Chao [Zhao Chengzhang]
6: Telling tales about trees: the voices and stories that have helped build Africa's Great Green Wall
7: Working towards inclusive Botanic Gardens
8: Hearing the Voices from a Human Zoo
9: Contested Landscapes: Race and the English Rural Countryside Space
10: Other Voices in Garden History: Discussion Panel
This ticket costs £40 (students £15) for the entire course of 10 sessions or you may purchase a ticket for individual sessions, costing £5 via the links above.
Attendees will be sent a Zoom link 2 days prior to the start of the talk. A link to the recorded session (available for 1 week) will be sent shortly afterwards.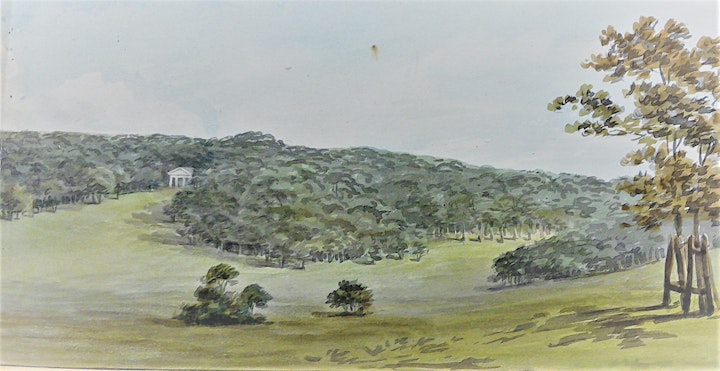 Week 1. 12 April: 'Guns and Roses: Humphry Repton at Warley Park' by Advolly Richmond
The landscape gardener, Humphry Repton's working life witnessed great social change. He disliked the new money men connected with trade and commerce, but reluctantly benefited greatly from these bankers, industrialist and merchants who profited from war and colonial contracts. The profits of empire percolated through the whole of the British economy and funded the creation of many gardens and landscapes of aspiration. This lecture looks at Humphry Repton's work for the Quaker gun manufacturer Samuel Galton Junior at his estate at Warley Woods, Birmingham.
…..
Garden, Plant and Social Historian Advolly Richmond is an independent researcher based in Shrewsbury, Shropshire, UK. She is a trustee of the Welsh Historic Gardens Trust and she sits on the Gardens Trust Events and Education Committee. Through her Royal Horticultural Society training and qualifications she went on to achieve an MA in Garden History from the University of Bristol. A member of the Garden Media Guild, she is a television presenter on BBC Gardener's World and a contributor to BBC Gardener's Question Time. She lectures on a variety of 16th to 20th century subjects and is currently researching the life and achievements of the Anglo-African Victorian botanist the Reverend Thomas Birch Freeman (1809 – 1890).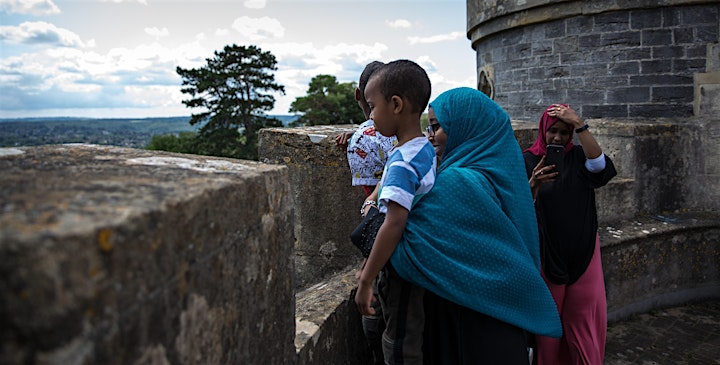 Week 2. 19 April: 'Historic Landscapes for All: Learning to Share' by Linden Groves
From 2018-20 the Gardens Trust ran a Lottery-funded project called Sharing Repton: Historic Landscapes for All. This helped us learn how to engage new and diverse people with historic parks and gardens but was only a small part of a much longer journey.
…..
Linden Groves is the Gardens Trust's Strategic Development Officer. Linden has worked for the Gardens Trust since its inception in 2015, and before that for both the Garden History Society and the Association of Gardens Trusts. She is passionate about helping everyone enjoy historic parks and gardens to the full and moving garden history out of its niche and into the mainstream.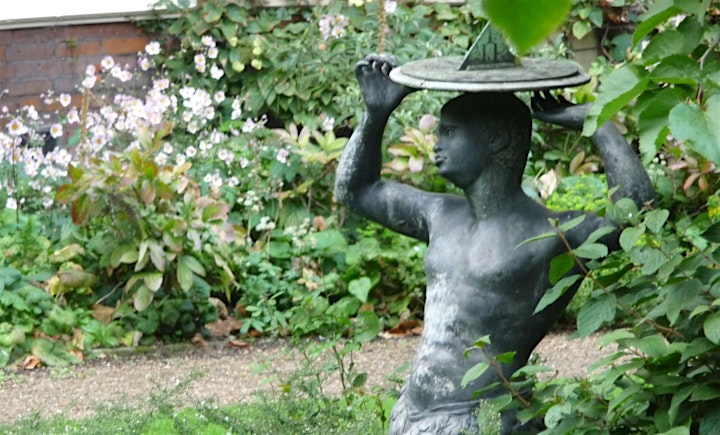 Week 3. 26 April: 'Learning from The Blackamoor' by Dr Patrick Eyres
This lecture will consider examples of the visible and invisible ways in which the Atlantic slave economy permeated the garden culture of Georgian Britain. The visible will be discussed through the lead statue known as The Blackamoor, a.k.a. The Kneeling Slave. When William III commissioned this statue for the privy garden at Hampton Court palace in 1701, he not only initiated a new genre of British garden sculpture, but also visualised his intention to acquire the Asiento for Britain. The Asiento was the monopoly contract to transport enslaved Africans to the Spanish transatlantic empire. Stimulated by royal patronage, The Blackamoor, a.k.a. The Kneeling Slave, became the most popular of all the lead statues made for Georgian gardens. It is startling to appreciate that this statue was perceived as a representation of the commercial bounty of the Asiento in particular, and the Atlantic slave economy in general. Unlike the visualising Blackamoor, the Atlantic income invested in landscape gardening was invisible, as exemplified by Harewood in Yorkshire. Here, both 'Capability' Brown and Humphry Repton were consulted and the improved landscape was celebrated in paintings by J.M.W. Turner and Thomas Girtin. However, by opening the family's commercial archive to scholars, the present Earls of Harewood have revealed the ways in which income from the Atlantic slave economy was invested in the country house building and landscape gardening that enabled the elevation of a gentry merchant into the aristocracy.
…..
Dr Patrick Eyres is editor of the unique, artist-illustrated New Arcadian Journal, which engages with the cultural politics of designed landscapes (53 editions since 1981: newarcadianpress.co.uk). He has also published in numerous other books and journals, most recently in Penny Florence (ed.), Thinking The Sculpture Garden (2020). For many years he served on the boards of the Little Sparta Trust, Garden History Society, Leeds Art Fund, and Wentworth Castle Heritage Trust. On behalf of The Gardens Trust, he set up and chaired for the first ten years the annual New Research Symposium in Garden History.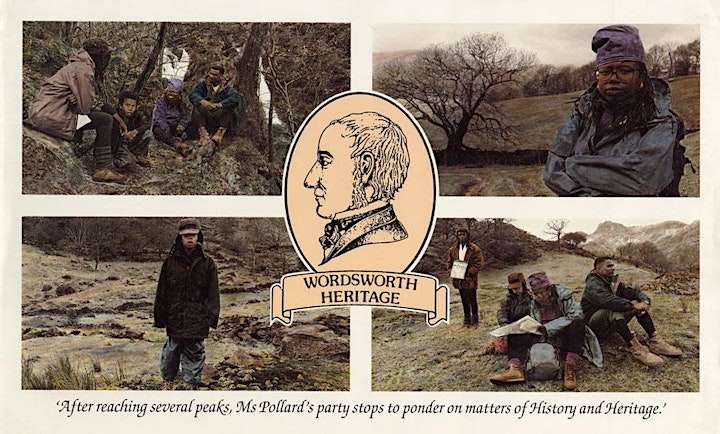 Week 4. 3 May: 'The Work of Ingrid Pollard'
Ingrid Pollard will discuss aspects of her social practice, which is concerned with representation, history and landscape with reference to race, difference and the materiality of lens based media.
…..
Dr Ingrid Pollard is a photographer, media artist and researcher. She is a graduate of the London College of Printing and Derby University. Her work is included in numerous collections including the UK Arts Council and the Victoria & Albert Museum. She lives and works in London UK.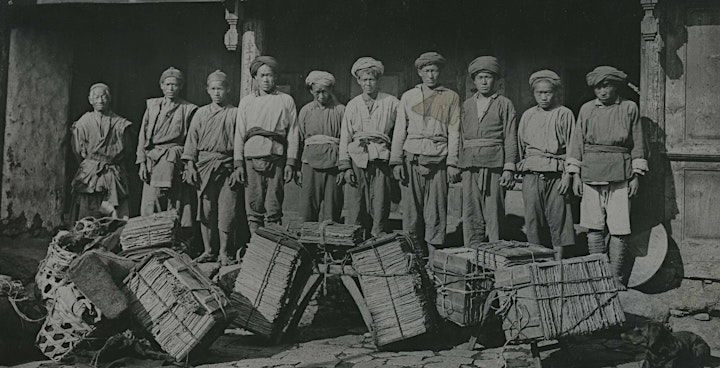 Week 5. 10 May: 'Collecting with Lao Chao [Zhao Chengzhang] by Yvette Harvey
For years, the curators of museums and living collections, and their visitors, have been programmed to respond to and expect tales of the grand, death-defying adventures of our collectors, rather than the realities and injustices of what really happened on expeditions. In this lecture, Yvette Harvey will use the archives of the Royal Horticultural Society and the Royal Botanic Garden, Edinburgh to explore the escapades of well-known plant hunters from the perspective of others on their teams, and to discuss where credit should lie for the plant collections that have a huge impact on what is grown in our gardens today. The main focus of the lecture will be the Scottish botanist and plant hunter George Forrest (1873 - 1932) and will examine the role played by the teams of local Naxi people whom he employed to collect, process and label specimens. It will give voice to team leader Zhao Chengzhang and those who worked alongside him, acknowledging their valuable work and tenacity.
…..
Yvette Harvey is the curator of the herbarium of the Royal Horticultural Society based at RHS Garden Wisley. She has coached on the topic of herbarium management for Kew's Herbarium Techniques course. She maintains a professional interest in the Flora of West and Central Africa and is on the council of the Natural Sciences Collections Association, whose mission is to promote and support natural science collections and the people that work with them. Her research on decolonising plant hunter narratives has been part-funded by the 1951 Royal Commission and the National Lottery Heritage Fund.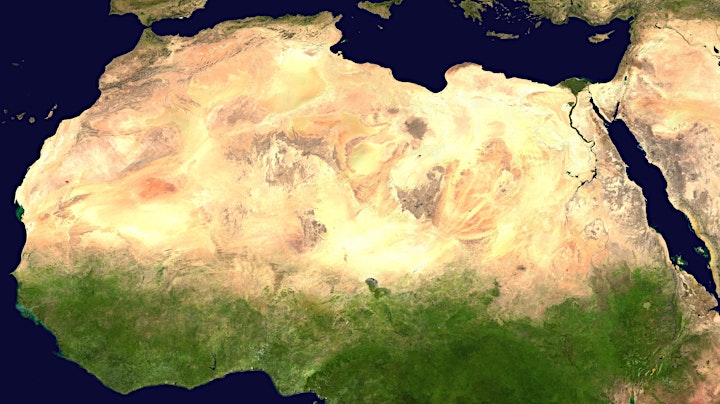 Week 6. 17 May: 'Telling tales about trees: the voices and stories that have helped build Africa's Great Green Wall' by Dr Camilla Allen
Africa's Great Green Wall is an ambitious project to restore land and livelihoods across the Sahel region, from Senegal to Djibouti. This romantic idea of a line of trees holding back the desert has been put forward by numerous politicians and activists, notably including Nobel Prize-winner Wangari Maathai, English forester and conservationist Richard St. Barbe Baker, and Burkino Faso's socialist revolutionary President, Thomas Sankara. In this lecture Camilla Allen will trace the voices, stories and myths that have sustained the Great Green Wall, weaving together stories from Africa's past, colonisation, and independence to explore what is so compelling and pertinent about this tale of ecological restoration and redemption.
…..
Camilla Allen's research focuses upon the events, people and places that illuminate our relationship with trees and the natural world, using biography as a means of teasing out forgotten meaning and experience. Camilla recently completed her doctorate on the English forester and environmentalist Richard St. Barbe Baker, founder of the Men of the Trees, in the Department of Landscape Architecture at the University of Sheffield and is currently co-editor of The Politics of Street Trees (Routledge, 2021) with Dr Jan Woudstra, which brings together a diverse collection of perspectives on the issue from academics, lawyers, campaigners and practitioners.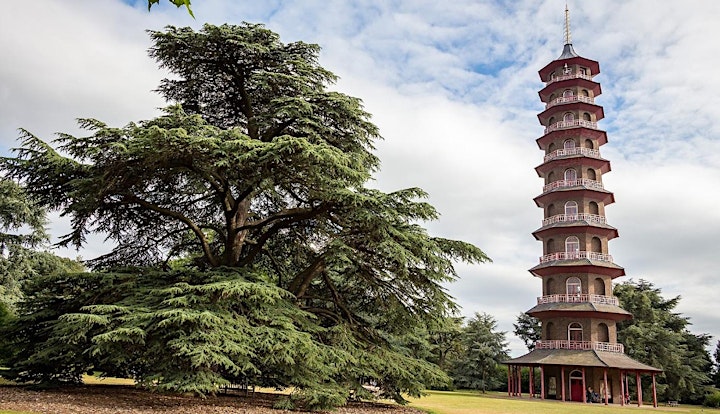 Week 7. 24 May: 'Working towards inclusive Botanic Gardens' by the Royal Botanic Gardens at Kew and Edinburgh
The Royal Botanic Gardens, at Kew and Edinburgh, with roots from colonial times, are developing a roadmap for change and working towards a more equitable and inclusive botanic gardens. Drawing on current work at Edinburgh and Kew, they share their process and recommendations for best practice
.…..
This session will be presented by a panel of staff from the Royal Botanic Gardens at Kew and Edinburgh.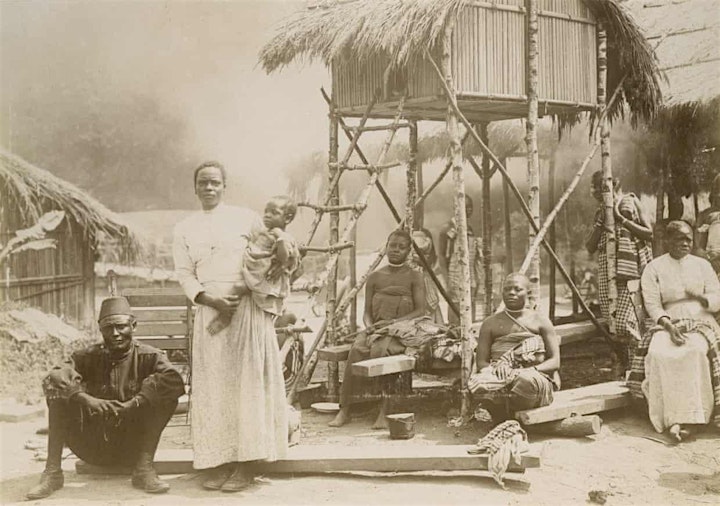 Week 8. 31 May: 'Hearing the Voices from a Human Zoo' by Jill Sinclair
King Leopold II of Belgium ran the Congo as his own private colony from 1885 to 1908, treating the local people brutally. With the fortune he made from Congolese ivory and rubber, Leopold embarked on extensive building and landscape projects. The source of his funds was openly celebrated at the 1897 Brussels Worlds Fair, where exhibits included 267 people forcibly shipped from the Congo to be displayed in what were effectively human zoos.
One of Leopold's favourite designers was the French landscape architect Elie Lainé, whom Jill Sinclair has been researching for a number of years. Best known in the UK for his work at Waddesdon Manor, Lainé worked for the Belgian king from 1889. This lecture will explore some of the issues around interpreting landscapes funded by (and indeed designed to celebrate) colonialism and enslavement.
…..
Jill Sinclair is a garden and landscape historian based in Sheffield. She is a director of the Historic Gardens Foundation, edited its journal Historic Gardens Review, and teaches the University of Oxford's online course in the history of the English Landscape Garden. Jill is the convenor of the 'Other Voices in Garden History' lecture series.
Image credit: Part of the 'Congolese Villages' at the Brussels Worlds Fair, 1897. HP.1946.1058.1-21, collection RMCA Tervuren; photo A. Gautier, 1897. Shared under the CCA license: CC BY-NC-SA 2.0 BE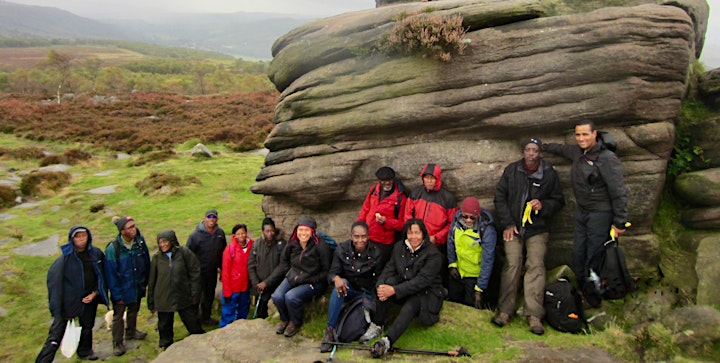 Week 9. 7 June: 'Contested Landscapes: Race and the English Rural Countryside Space' by Maxwell A. Ayamba
Using his ethnographic work as co-founder of the Black Men Walking Group, and founder of the charity Sheffield Environmental Movement, Maxwell Ayamba will shed light on how the notion of race affects use of countryside spaces. He will explore how the racialisation of spaces has, as argued by Carolyn Finney, 'the power to determine who actually participates in environmental related activities, whose voices are heard in environmental debates'. The lecture will consider how narratives of the English countryside rural space are so linked with the concept of Englishness that the presence of minorities can be seen as a dissolution of the English national identity and will examine arguments that membership of racial groups is ingrained in the structures of colonialism and imperialism
.…..
Maxwell A. Ayamba is a PhD research student in Black Studies, School of Languages & Cultural Studies, Department of American & Canadian Studies, University of Nottingham/M4C–AHRC. He is an Environmental Journalist by profession, formerly an Associate Lecturer/Research Associate, Sheffield Hallam University. Founder of the charity Sheffield Environmental Movement (SEM) and Co-Founder of the 100 Black Men Walk for Health Group, which inspired production of the national play 'Black Men Walking'.

Week 10. 14 June: Other Voices in Garden History: Discussion Panel
The series will finish with a discussion of some of the issues and themes that have arisen from the lectures, and a chance for the audience to offer reflections and ask questions.
The session will be chaired by Dr Oliver Cox, Heritage Engagement Fellow, University of Oxford, and the panellists will include:
Professor Corinne Fowler, a research expert at the University of Leicester, director of the 'Colonial Countryside: National Trust Houses Reinterpreted' project and author of the book Green Unpleasant Land: Creative Responses to Rural England's Colonial Connections (Peepal Tree Press, 2020)
Tiger de Souza MBE, Volunteering, Participation and Inclusion Director for the National Trust.
Errol Fernandes, recently appointed Head of Horticulture at the Horniman Museum and former Senior Gardener for English Heritage at Kenwood House. Errol is also an artist and Art/Horticultural Psychotherapist.
Date and Time
Location
Refund Policy
Contact the organiser to request a refund.
Eventbrite's fee is nonrefundable.