Tyson's work involves applying an Indigenous complexity lens to the drivers of global systemic crises.
About this event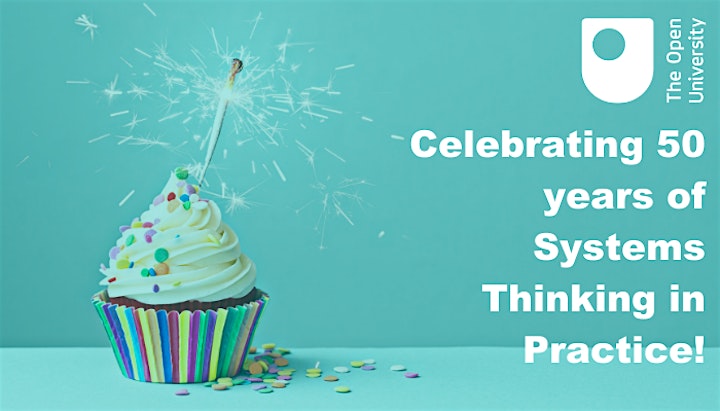 In 1971, the Open University in the UK pioneered academic education with the creation of the department of Systems Thinking in Practice, or STiP, that presented a widening range of Systems lineages, approaches and tools over time. Since then, nearly 50,000 students have studied STiP modules, and many systems resources can be found on the OpenLearn and FutureLearn platforms.
After 50 years, the Open University offers a thriving postgraduate suite of qualifications in STiP, supported by internationally acclaimed academics. Developing STiP capabilities appear to be increasingly essential to make sense, strategise and improve problematical situations in all areas and at all levels, from global human-induced climate change to domestic violence through community health services or business viability.
Please join us in the 2021 event series that celebrates the STiP Jubilee of the Open University. We look forward to your participation in fruitful conversations to appreciate the value of STiP for the betterment of all lives in Home Earth.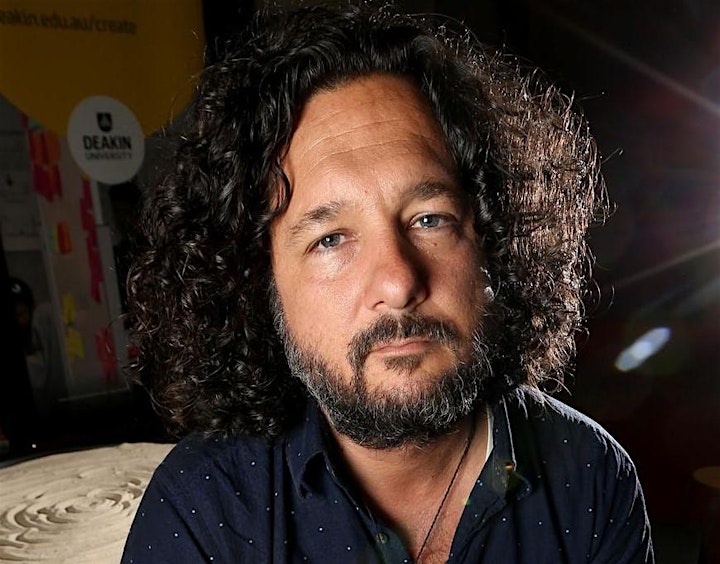 On Being a System within Systems?
Tyson Yunkaporta is an Australian Indigenous thinker, author of Sand Talk and founder of the Indigenous Knowledge Systems Lab. His work involves applying an Indigenous complexity lens to the hidden and not-so-hidden drivers of global systemic crises and seeking regenerative solutions.
When interviewed on the New Books Network Tyson's 'Sand Talk' was characterised in these terms:
"Although it is not described as such anywhere in the book, Sand Talk: How Indigenous Thinking Can Save the World (HarperOne, 2021) is indeed a systems-thinking book—one that offers a much-needed fresh perspective. Tyson Yunkaporta stands on the shoulders of who we should consider the original systems thinkers: Indigenous elders—the keepers & teachers of ancient knowledge—to show us that by "emphasizing community and connection over individualism and fragmentation—and by cultivating respect for the land—we can address the urgent challenges we face".
Readers of systems literature will notice familiar themes such as non-linearity, complexity, cause-and-effect and the role of the observer in a system. Each chapter of this paradigm-shifting book starts with some yarning and 'sand talk'— invoking an Aboriginal custom of drawing images on the ground to convey knowledge. The table of contents is a beautiful compilation of Yunkaporta's sand talk carving illustrations."
Tyson will be introduced by Professor Ray Ison.
Privacy Notice - Open University Events booked through Eventbrite, document owned and updated as necessary by the Data Protection team.
Organiser of OU 50th STiP Seminar: On Being a System within Systems
We aim to be as inclusive as possible for all our public-facing events. However, there may be times when an event is for students only, or is aimed at a certain age group- please read the individual event descriptions to find out if it is right for you. We always like to encourage engagement during our events; if you are watching via a social media platform, please use the chat function to share your comments and questions. If you are experiencing technical issues, please email us through Eventbrite- but note, we are a small team and will try our best to respond to queries during a live event.
Please note that while we aim to begin all of our events on time, there might be a slight delay, so stay patient and the event will start shortly. If you are still experiencing issues, try refreshing your browser. Nearly all of our events are recorded and available to watch after- whichever social platform you choose to watch on will also host a recording of the session.