OUCEA Annual Lecture: 'Recent Developments in Reading Assessment in the USA...
Description
'Recent Developments in Reading Assessment in the USA National Assessment of Educational Progress (NAEP): An Analysis of Conceptual, Digital, Psychometric, and Policy Trends'
Abstract
In his presentation, Professor Pearson, who serves as the Chair of the Standing Committee on Reading for NAEP, provides an update on recent innovations in the conceptualization and operationalization of NAEP Reading. The Standing ​ Committee ​ ​ provides oversight ​ ​ on passage selection, item development, and scoring ​ to ​ ​ the primary contractor for NAEP development and scoring ​, the Educational Testing Service. Over the past three years, the Committee has undertaken new forays into the digital domain. Pearson will discuss the conceptual bases for these new initiatives, as well as the progress made to identify and resolve challenges, roadblocks and unforeseen issues and problems encountered on the way to an entirely new digital delivery of NAEP Reading. Finally Pearson comments on NAEP Reading developments in relation to those recently undertaken by PIRLS and PISA.
Keynote Address - Professor David Pearson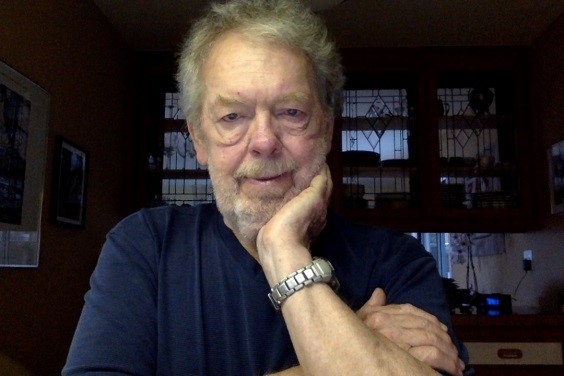 Professor David Pearson is a faculty member in the Culture, Development, and the Learning Sciences Faculty within the Graduate School of Education at the University of California, Berkeley, where he served as Dean from 2001-2010. Current research includes the Seeds of Science/Roots of Reading project, a Research and Development effort with colleagues at Lawrence Hall of Science in which reading, writing, and language are employed as tools to foster the development of knowledge and inquiry in science; and a project, in collaboration with the Understanding Language/Stanford Center for Assessment, Learning and Equity (SCALE) to bring better assessments and curriculum tools to schools working with English learners. He also works with primary and secondary teachers as a part of the Literacy Design Collaborative which aims to promote deeper learning as teachers try to navigate the new Common Core State Standards in English Language Arts. Prior to coming to Berkeley in 2001, he served on the faculties of education at Michigan State, Illinois, and Minnesota.
Awards include the 1989 Oscar S. Causey Award (Literacy Research Association) for contributions to reading research, the 1990 William S. Gray Citation of Merit (International Reading Association) for contributions to reading research and practice, the 2005 Albert J. Harris Award (International Reading Association) for the year's best reading disability publication, and the 2003 Alan C. Purves Award (National Council of Teachers of English) for a publication influencing practice. In 2006 the University of Minnesota honoured him with the Alumni Outstanding Achievement Award, and in 2010 AERA presented him with the Distinguished Contributions to Research in Education Award. In 2012, the Literacy Research Association established the P. David Pearson Scholarly Influence Award to be given annually to honour research that exerts a long-term influence on literacy practices and/or policies. He is the founding editor of the Handbook of Reading Research, now in its fourth volume; he has edited Reading Research Quarterly and the Review of Research in Education, and has served on the Editorial Review Board for some 20 educational journals.
Professor Pearson received his B.A. in History from the University of California, Berkeley, taught elementary school in California for several years, and went on to complete his Ph.D. in Reading Education at the University of Minnesota. He completed post-doctoral study at the University of Texas, Austin and Stanford University.
Discussant – Professor Maggie Snowling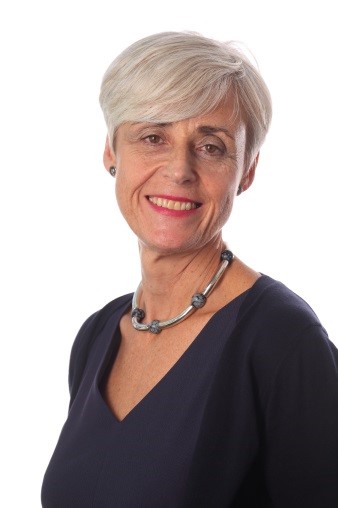 Professor Maggie Snowling CBE took up the role of President of St. John's College, Oxford in September 2012. Prior to that she held a personal Chair in the Department of Psychology at the University of York where she was Co-Director of the Centre for Reading and Language. Her research focuses on children's language and learning and specifically on the nature and causes of children's reading difficulties and how best to ameliorate them. She completed her first degree at Bristol and doctorate at University College London, and is also a qualified clinical psychologist.
Professor Snowling is a Past-President of the Society for the Scientific Study of Reading and one of the Joint Editors of the Journal of Child Psychology and Psychiatry. She served as a member of Sir Jim Rose's Expert Advisory Group on provision for Dyslexia in 2009 and as an expert member of the Education for All: Fast Track Initiative group in Washington DC in 2011. She is Fellow of the British Academy, Fellow of the Academy of Medical Sciences and Fellow of the Academy of Social Sciences. She was appointed CBE for services to science and the understanding of dyslexia in 2016.
Moderator - Associate Professor Therese N. Hopfenbeck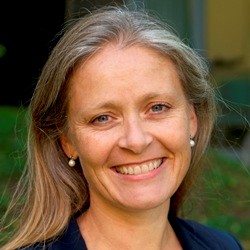 Associate Professor and Director of the Oxford University Centre for Educational Assessment, Therese is the Principal Investigator for the ESRC DFID funded study Assessment for Learning in Africa (AFLA): Improving Pedagogy and Assessment for Numeracy in Foundation Years (2016 – 2019), Research Manager of PIRLS 2016 in England and PrincipaI Investigator for PIRLS for Teachers (2015 – 2016) She, was appointed by the Norwegian Minister of Education to chair the board of the Norwegian Centre for Learning and Behavioural Research in Education (2012 – 2015) and has been working as external expert on 'Assessment for Learning' research projects in Norway, India, Tanzania and South Africa. Hopfenbeck is Lead Editor of the international research journal Assessment in Education: Principles, policy and practice.