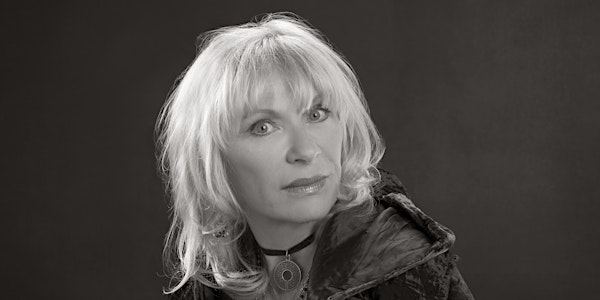 Oujia Board Class with Psychic Medium Patti Negri on Zoom
Join psychic medium Patti Negri to learn how to use the Ouija board to communicate with the spirit world
About this event
Learn how to use the Ouija board to communicate with spirit and show the existence of Life beyond Life. There is an impression of fear around the use of Ouija boards, but Patti believes, like any instrument, you just have to know how to use it properly. The Ouija board should be a tool and a point of focus to connect with spirit. It is all in the intent that you use with it. Patti will show you how to safely use this tool, just like you would use a pendulum, tarot cards, EMF meters or electronic ghost or spirit boxes to connect to the other side to receive spirit messages and guidance.
Patti has successfully used the Ouija or spirit board since she conducted her fist séance at 7 or 8 years old and is deeply knowledgeable on how to safely use this tool to connect with spirit in a positive and respectful way. She will also briefly explore the taboo, origin and a few of Patti's personal lifetime "learning" experiences, from someone bursting into flames during a Ouija session at an infamous rock stars house to Patti being thrown into a chair so hard that the cartilage was ripped from her ribs by the ghost of the Black Dahlia killer. So, the infamous Ouija board. Are they really a door to the other side or a cheap parlour game? This class will give you all the insight you need to make your own decision.
Patti Negri has been communicating with spirits since she could talk. She did her first séance when she was just seven or eight years old. She sat cross legged on the floor and I started asking the spirits to enter the room. She created her first chant – and low and behold – the room filled with orbs of bright light. They started in the corner and quickly began filling the room. It was amazing. She ran screaming out of the house… but had never been so excited. She had actually and consciously contacted the other side – and was able to control it. Her journey had begun. Since then she has studied religion, metaphysics, science, occult sciences and cosmologies and belief systems of all kinds and combined the truths within to create surefire and safe techniques to raise the veil between the worlds.
Patti Negri is a Psychic-Medium and "Good Witch" best known for her recurring role on the Travel Channel's #1 show GHOST ADVENTURES. She is the international best-selling author of OLD WORLD MAGICK FOR THE MODERN WORLD: TIPS, TRICKS, & TECHNIQUES TO BALANCE, EMPOWER, & CREATE A LIFE YOU LOVE. Patti's body of work includes appearances on such shows as MASTER CHEF, AMERICA'S GOT TALENT, WIPE OUT! and A LITTLE LATE WITH LILLY SINGH. Patti has a popular weekly podcast called THE WITCHING HOUR and can also be heard on nationally syndicated radio with Adam Corolla, Jason Ellis, Mancow Muller and Coast to Coast with George Noory. Patti was voted number one psychic, medium, trance medium, tarot reader, witch / magical practitioner in the world in an Internationally competition by Times Square Press. She has graced numerous magazine covers, contributed to over 20 books and conducted seances on radio, film, and TV working with such legends as Emma Stone, Jon Voight, Josh Duhamel, Martin Sheen and Gregory Hines.