Event Information
Refund policy
Contact the organiser to request a refund.
Eventbrite's fee is nonrefundable.
An invitation to explore and relate to the roles and perspectives appearing for us in relation to our changing climate and colonisation
About this event
Today's climate change impacts are magnified by historical environmental injustice and colonial legacies, which have heightened the vulnerability of human and other living systems.
Often, the information we receive in the media and online about colonialism and the climate emergency is simple and polarised - inviting a binary reaction. The issues are more complex.
Polarisation can generate apathy and hopelessness about the future. If you are interested in participating in a deeper dialogue - about the complexity of our history and current situation regarding climate and colonisation, join us for this forum bringing together people from diverse backgrounds, to explore this complex topic together.
Guest speakers will present short introductions, followed by a facilitated conversation we can all take part in; welcoming views and insights from all, noticing and learning about the feelings and ideas that emerge.
There will be a space for smaller group conversations in breakout groups to support the opportunity for you to speak, be heard and to connect.
Our Speakers:
Alan Watson Featherstone is an ecologist, nature photographer and inspirational public speaker. In 1986 he founded the award-winning Scottish conservation charity, Trees for Life, inspiring ecological restoration projects in the Scottish Borders, Dartmoor in England and the creation of the Yendegaia National Park in Tierra del Fuego, Chile. He also founded the Restoring the Earth project, to promote the restoration of the planet's degraded ecosystems as the most important task for humanity in the 21st century.
Alan will be talking about the deforestation of the Scottish Highlands and the connection with colonialism and the exploitation of nature.
Nonty Sedibe is an advocate for climate and social justice, community living and North-South healing and reconciliation. Nonty works with international environmental and social movements to develop ways of dismantling systems of oppression, decolonising and healing internalised racism. She has experience in different collaborative methodologies in facilitation, project and group management. She is initiated in the Indigenous Shamanic Knowledge Systems of her tribe, currently involved in various organisations that promote sustainable and regenerative ways of living and co-founder of Rise Ubuntu Network.
Nonty will be talking about connecting the dots of colonial violence and the climate crisis - facing challenges of diversity and inclusion in environmental movements and institutions.
Sara Cordovez Lopez is a Colombian youth from Abya Yala organizing actively within Extinction Rebellion Youth Solidarity and the WTFWWF campaign, a campaign led by Indigenous organizations from Tanzania, Kenya and Cameroon which seeks to visibilize the dramatic human and environmental harm caused by colonial conservation. Sara's environmentalism centers on the fact that Indigenous people protect 80% of world biodiversity, while simultaneously being at the frontline of extractivism and violence brought on by the afterlives of coloniality. She is also a University of Oxford graduate.
Sara will be addressing how the root causes and mainstream solutions to the climate crisis are rooted in colonial violence, and a call to the peoples of the WISE islands to make decolonization a reality on their own territories through knowledge justice.
Davie Donaldson is a Nawken (Scottish Traveller) advocate and social justice campaigner. Using his lived experience, he supports decision-makers at a local, national and international level to increase inclusivity of policy and practice towards Gypsy/Traveller people. Having award-winning experience in advocating for communities in everything from evictions, and planning decisions, to cases of hate crime and discrimination. His work has been recognised nationally, one newspaper calling him 'Scotland's top campaigner for Traveller rights'.
Davie will be discussing how an understanding of cultural trauma is crucial to understanding the effects of climate change on Scottish Gypsy/Travellers (Nawken). He will introduce the effects of a changing climate on Nawken economy, accommodation and ancestral connection - alongside what we can do to include Nawken people in ongoing movements.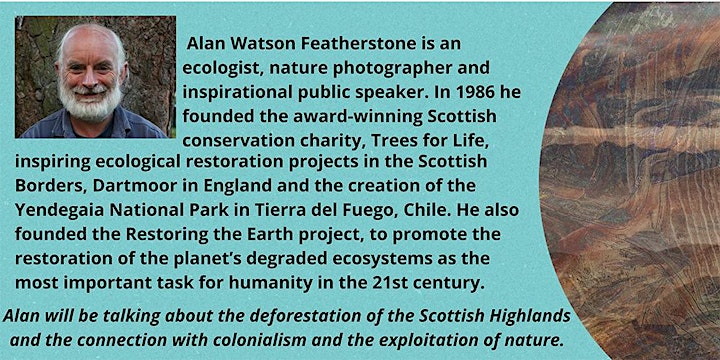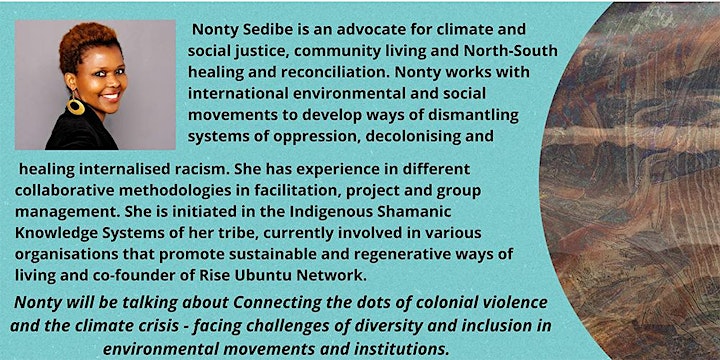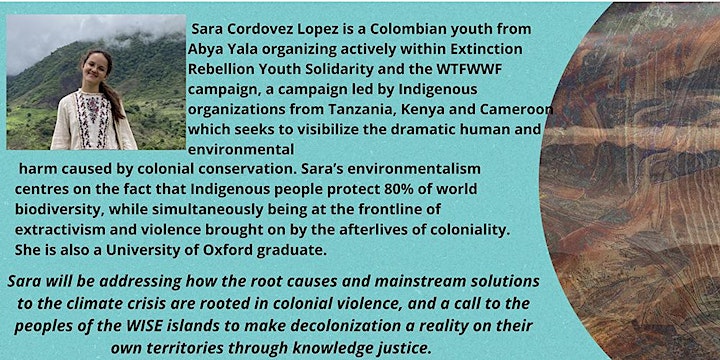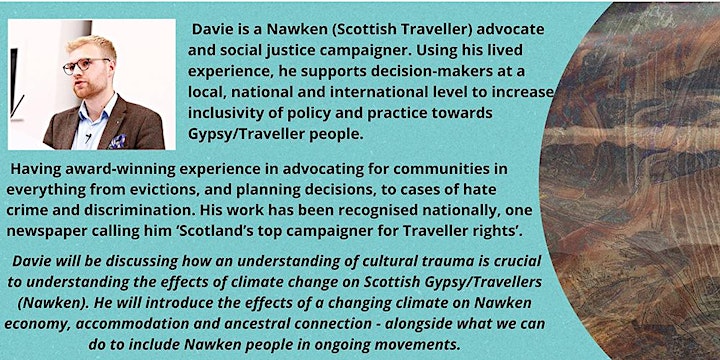 Processwork Uk and Processwork Scotland is running this Open Forum as part of a series to invite a public conversation on the complex issues to do with our changing climate. The forums take place in the lead up to the COP26 climate conference that will be held in Glasgow in November 2021.
The forums will explore the relation of our changing climate with: 'Inner Resilience and Emotional Awareness', 'Our Changing Climate and Colonisation', 'Climate Migration and Scotland's evolving identity', and 'Climate Justice: How do we build a fair future?'.
An Open Forum is a facilitated public conversation enabling an exchange of multiple perspectives including people and groups receiving least exposure at the collective level.
The forums will take place online (Zoom) and are free to attend. As the events are organised on a voluntary basis, we welcome donations to go towards our speakers and the running of the series.
If you have any access requirements you would like to make us aware of, please let us know via the organiser contact button below. We will do our best to meet these requirements where we can, and to put these in place for future events.
Forum Series Schedule:
Monday 6 September, 6:45 - 9pm (BST): Inner Resilience and Emotional Awareness
Monday 11 October, 6:45 - 9pm (BST): Our Changing Climate and Colonisation
Monday 25 October, 6:45 - 9pm (BST): Climate Migration and Scotland's evolving identity
Monday 1st November, 6:45 - 9pm (GMT): Climate Justice: How do we Build a Fair Future?
www.processworkscotland.org.uk
Date and time
Location
Refund policy
Contact the organiser to request a refund.
Eventbrite's fee is nonrefundable.