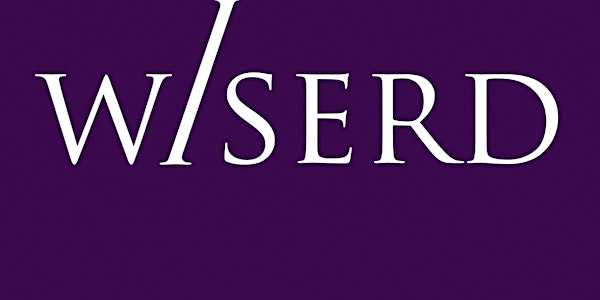 Our Changing Land: Revisiting Gender, Class and Identity in Contemporary Wa...
Location
Cardiff University
Glamorgan Building, Committee Rooms 1 & 2
King Edward VII Avenue
Cardiff
CF10 3WT
United Kingdom
Sales Have Ended
Registrations are closed
This event has now closed, for future WISERD events please see our website http://www.wiserd.ac.uk/training-events/
Description
This event launches a new book edited by Dr Dawn Mannay entitled Our Changing Land: Revisiting Gender, Class and Identity in Contemporary Wales (Cardiff: University of Wales Press). The evening will include reflections from the editor, presentations by contributing authors and a cheese & wine reception.
About "Our Changing Land"
The last two decades have seen big changes within a small nation; the distinctiveness of Wales, in terms of its political life and culture, has grown considerably in that time. This edited collection by a range of eminent Welsh writers, emerging academics and creative artists examines what is distinctive about Wales and Welshness in an interdisciplinary yet comprehensive manner.
The core concepts of gender, class and identity are explored throughout the book, which presents twelve chapters in three distinct yet overlapping thematic sections: Wales, Welshness, Language and Identity, Education; Labour Markets and Gender in Wales; and Welsh Public Life, Social Policy, Class and Inequality.
The chapters explore the role of men and women in Wales and of Wales itself as a nation, an economy, and a centre of partially devolved governance, raising questions related to equality, policy and progression. The collection also features photographs, graphic art and poetic verse that both represent and extend the central arguments of the book.