Sales Have Ended
Ticket sales have ended
Thank you for your interest in attending this event. If you are requesting a ticket on the day of the event after bookings have ended please contact the organiser to see if there have been any cancellations that would facilitate the accommodation of your request. Email enquiries@globalurbandesign.org Thank you!
Sales Have Ended
Ticket sales have ended
Thank you for your interest in attending this event. If you are requesting a ticket on the day of the event after bookings have ended please contact the organiser to see if there have been any cancellations that would facilitate the accommodation of your request. Email enquiries@globalurbandesign.org Thank you!
Description
OUR CITY: COUNTERING EXCLUSION BY DESIGNING CITIES FOR ALL
TALKS, PANEL DISCUSSION, QUESTION & ANSWER, BOOK LAUNCH, NETWORKING
You are cordially invited to an evening with, Maria Adebowale-Schwarte, Peter Williams, Dr. Nezhapi-Dellé Odeleye, Jacqueline Bleicher, Roger Estop, the London and Greater London based, UK Co-Authors and Editors of the Book "Our City? Countering exclusion in public space" a book by STIPO, PPS and the European Placemaking Network.
The evening will begin with networking, followed by short talks and presentations on the theme Countering Exclusion / Designing Cities for All
There will then be a Panel Discussion, with Question & Answer segment and attendees will be invited to ask questions, make comments or share their own experience in practice.
The evening culminates in the official London Book Launch, of Our City: Countering exclusion in Public Space. The book asks the fundamental question how can we ensure that public spaces truly represent and serve the people who live near them and use them? In the book Our City: Countering exclusion in Public Space, a range of cases feature, that explore how exclusion in public space is being countered across Europe. Co-Authors present research insights, local stories, tools, and actions, from a variety of different voices, to provide readers with a clear understanding of what is needed to maintain a sense of belonging in our cities' public places. Co-Authors describe how actively working with the local community, from engagement through to design, can change the way urban spaces are created and activated, particularly by reaching out to and encouraging participation from those voices that often go unheard.
We will briefly show extracts from the book and provide details on how to access the book in the UK. This will be followed by acknowledgements and networking. The evening will come to a close at 21:00.
The Evenings Programme follows:
18:00 – 18:20 REGISTRATION, NETWORKING & INTRODUCTIONS
18:20 – 19:00 TALKS/ PRESENTATIONS
19:05 – 19:55 PANEL Q&A
20:00 – 20:05 BOOK LAUNCH & DETAILS
20:05 – 20:40 ACKNOWLEDGEMENTS & NETWORKING
20: 50- 21:00 FAREWELLS
A little about our Speakers follows:
Maria Adebowale- Schwarte
https://www.future.london/who-we-are
https://livingspaceproject.com/team
Maria is the Executive Director at the Foundation for Future London and the Founder of Living Space Project, a social enterprise and urban placemaking consultancy. She is also an associate of Futurecity and Projects for Public Space.
Maria is a city and an urban place strategist. Focusing on collaborative design, policy, and funding models that are inclusive, equitable, and underpin good growth. She works with clients and partners from around the world, and across sectors and communities.
She regularly writes articles and blogs and has written for, amongst others - The Guardian, New Start, Prospect Magazine, the United Nations and Policy Press. Her book 'The Place Making Factor,' which blends fact and narratives on place and grantmaking is described as a "must read."
Maria sits on a number of boards, and advisory groups including the Heritage Lottery Fund, the Environment Agency, the London Sustainable Development Commission, the Place Making Leadership Council, and the Raynsford Planning Task Force Review.


Peter Williams
https://www.themeans.co.uk/team
Peter is the CEO of Better Bankside a Business Improvement District (BID), the purpose of which is to make Bankside a better place to live, work and visit.
He is also the Owner of the Means a Placemaking Consultancyrecognised nationally and internationally as an organisation delivering innovative urban services and world-class business districts. The Means placemakers partner with residents, businesses and government to make great places.
Peterfocuses on the issues of local economic development in very diverse settings. He is particularly interested in how the efforts of different sectors can be combined to best regenerative effect, and strengthening the contribution of urban centres in achieving social, economic and environmental goals. Peter has led the company's work in Wales, London, Singapore, Albania and throughout England.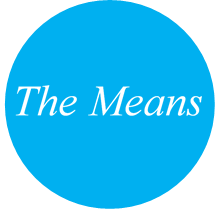 Dr. Nezhapi-Dellé Odeleye
https://aru.ac.uk/people/nezhapi-delle-odeleye
Nezhapi-Dellé is a Faculty Director of Research Students at Anglia Ruskin University, and was previously the course leader for MSc Town Planning and MSc Urban Design courses. She trained and qualified as an architect and planner and has worked as a community planner, and as a principal planner, pioneering sustainable design and construction policy and delivery in the Wembley regeneration area and beyond. She also worked as a strategic planner on sustainability and urban design in the first London Plan. More recently, she collaborated with national & local stakeholders, as well as urban practitioners and community in the Changing Chelmsford initiative.
Her research interests range from sustainable design and wellbeing in places, to her urban design PhD study on the implications of time and space concepts arising from the cultural design and planning of indigenous settlements.
She has supervised professional doctorate research on the spatial justice outcomes of regeneration projects in the UK planning system, as well as PhD research on energy efficiency in heritage buildings.
Her current projects include researching the legacy and agency of UK planners on sustainable urbanism over the past 25 years, a collaborative forthcoming publication on media, identity and place, as well as a British Council-Newton Funded collaboration with partners on a Heritage led resilience approach for smart and sustainable cities in Turkey.
In addition to being an educator, researcher, author, and editor, she is a director of a local charity.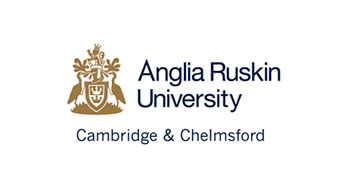 Jacqueline Bleicher
Jacqueline is the Founding Director of Global Urban Design (GUD), a Social Enterprise established to help Clients deliver inclusive places with enduring social and economic benefit. She works with Clients to unlock the full capacity of their sites and communities by listening, observing, developing a strategy, delivering meaningful engagement, providing statements of community involvement and adding value to the design brief.
She focuses on people and values the community as experts in co-designing places they want to live, work, shop, learn, play, worship, be entertained and play. She provides the skills and knowledge transfer needed for communities to participate positively in the placemaking process, be creative and embrace change.
Jacqueline is an Urban Designer, Architect, Masterplanner, Placemaker, Workshop Facilitator, Speaker, Mentor, and Co- Author. She actively promotes urban design principles, universal design and sustainable development practices in inclusive place design. She works on urban design, masterplanning, place making and community capacity building to help Clients realise mixed-use developments, residential, public realm, parks, green space, regeneration, community development, creative social enterprise and Inclusive Place Design. She works with communities locally and globally.
She is in the process of launching a creative community placemakers network with co-facilitators to empower communities to shape place through skills and knowledge transfer in South East London, as part of GUD's social missions.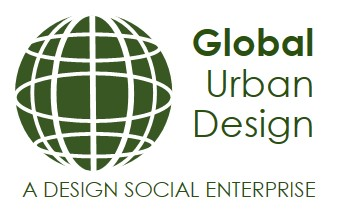 Roger Estop
http://www.designsoutheast.org/design-review/roger-estop/
Roger is A Design South East review panel member. He is an urban designer with a grounding in land use planning. He provides urban place studies, offers development advice and design review.
He is passionate about enabling creative collaboration. His background is in policy-making, planning briefs, masterplanning, negotiating, implementing. His design process includes problem-solving through research, spatial awareness, exploration of options, ingenuity, and rigorous critique.
Roger played a part in the changing face of Chelmsford – providing strategies for area planning, leading regeneration and reconnection of urban sites, shaping new neighbourhoods, working with community, political and commercial interests, as well as designing and implementing public space projects.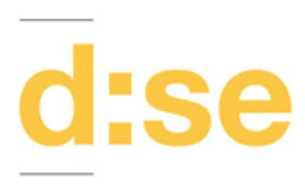 A special thank you to Peter Williams for providing the venue. A special thank you to Jacqueline Bleicher for organising the event. An extra special thank you to all the speakers and presenters for their time and generosity in sharing their ideas. A very special thank you to Kelly Gittens for Videography services. A special thank you to STIPO for their support. . A huge thank you to attendees for their time and interest.
Please note there will be discreet videography and photography at this event for promotional purposes. By booking a ticket to attend you are consenting to be filmed and photographed for promotional purposes. This material shall remain the property of the organisers and creators for promotional purposes.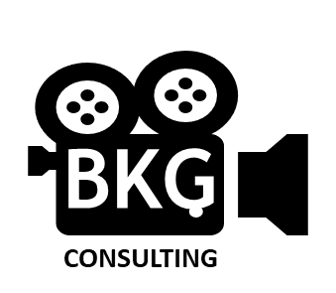 Please contact the organisers at enquiries@globalurbandesign.org if you require alternate seating arrangements outside the field of view of videography equipment. Thank you again for your interest and support!