Join Manchester UNESCO City of Literature as we celebrate International Mother Language Day 2021!
About this event
Join our hosts Hafsah Bashir and Anjum Malik for an afternoon of films, talks, interviews and performance from the many individuals, writers, poets and community groups who contribute to make Manchester a city of languages.
Hear more about how Manchester has celebrated International Mother Language Day since 2015. Our City of Languages will be broadcast live with our hosts on International Mother Language Day.
Settle down for the full festivities or drop in for an activity or two.
We will be live streaming from our YouTube channel here: https://www.youtube.com/channel/UCxeuO8rI48wpiO2yJskSlmg
Running order:
14.00: A welcome from our hosts, plus a very special hello from Executive Member for Youth, Skills, Culture and Leisure Cllr. Rahman.
Interview with Yaron Matras from Multilingual Manchester giving a context and history of IMLD in Manchester, and a special preview of the Multilingual Museum project happening on the 28th Feb.
A community film from LCB (Language and Culture of Bangladesh) on the origins of International Mother Language Day.
Our hosts will then be discussing the approaches to writing bilingual poetry with Jennifer Lee Tsai.
14.50: Community Arts North West Young Artists film: Would You Take My Hand? Follow CAN Young Artists on a short filmed journey inspired by the strength, power and beauty we found in Manchester Museum and Manchester.
Connectedness Through Comics. A discussion with comic artist Ian Bobb on this exciting project engaging young people in Manchester and Nanjing in sharing stories of lockdown and responding to our new world. You can even download the comic strip and write your own story as part of the day!
A short film from Nottingham City of Literature: World Jam - World Jam poetry collective celebrates the many languages spoken in Nottingham and the East Midlands area. The writers draw from diverse experiences: students, asylum seekers, refugees. The group has so far accommodated speakers of more than 17 languages.
15.50: The Mother Tongue is Hungry: three short films by Abas El-Janabi, Farjana Kabir and Louison Kangombe. The Mother Tongue makes us hungry for home, for distant memories, for a time that no longer exists. This is a special preview of a longer piece that will be created at Manchester Museum this summer, with Community Arts North West.
Community film: The Sebene Project. Sebene is the name given to a traditional Congolese music. It's also the name of a project by Golda Bolonda to support and inspire young people of Congolese heritage. Golda is joined by some of the volunteers and participants to talk about The Sebene Project and it's impact in Manchester.
Tartu City of Literature showcase their history of languages in a short film, next. First documented in 1030, the city of Tartu has been a crossroad of cultures and languages. This newly commissioned film will share insights into the history of language and culture in Tartu alongside readings, with translation, of texts in different languages against a backdrop of culturally significant places. A great way to see the city, at a time when we cannot travel.
The Made In Manchester multilingual poem will be aired alongside a discussion with poet Zahid Hussain who worked with young people and residents of Manchester to create this moving poem in 64 languages.
Next our Hosts with the team at Manchester Metropolitan University will officially launch the Mother Tongue Other Tongue multilingual poetry competition for 8-18 year olds, endorsed by Nobel Peace Prize winner Malala Yousafzai.
Community film: Polish Saturday School. Marta Niblett, Director of the Polish Saturday School is joined by volunteers and pupils to talk about the importance of multilingualism in Manchester, Polish heritage and literature.
17.30: Ends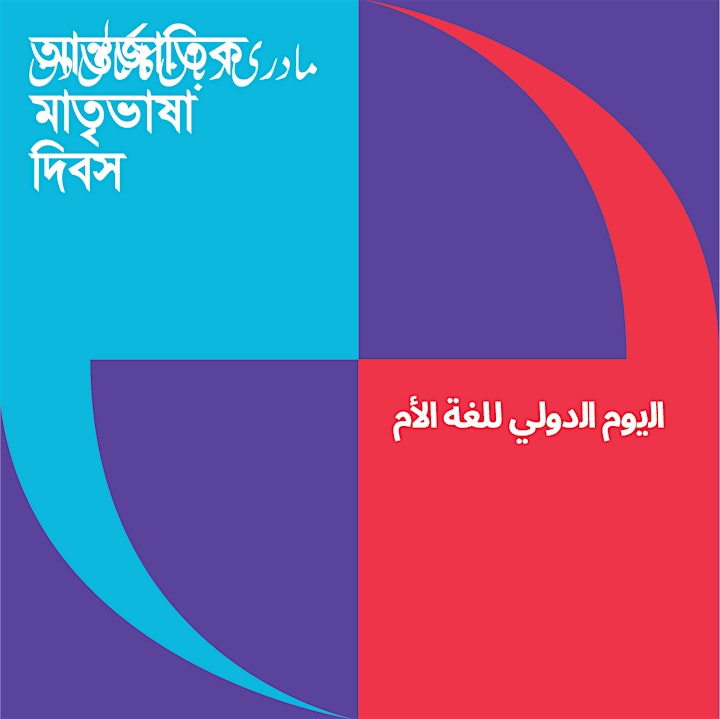 Organiser of Our City of Languages