The importance of supporting Children's Mental Health & helping them grow up better together
About this event
This online Creating Change Information Event has been designed to support Children's Mental Health Week which is taking place on 7-13 February 2022. This year's theme is Growing Together and it will be encouraging children (and adults) to consider how they have grown, and how they can help others to grow.
Growing Together is about growing emotionally and finding ways to help each other grow. Challenges and setbacks can help us to grow and adapt and trying new things can help us to move beyond our comfort zone into a new realm of possibility and potential. However, emotional growth is often a gradual process that happens over time, and sometimes we might feel a bit 'stuck'.
We will be joined by Mindfulness Teacher, Trainer and Author Louise Shanagher of Creative Mindfulness Ltd and Michelle Major from the Sunshine Project. Both speakers will share how Mindfulness and Laughter Yoga can help children, young people and their key contacts to develop self compassion, positivity and a growth mindset.
This Information Event is aimed at key contacts (parents/carers, teachers, youth leaders and any adult who surrounds the child or young person) from the five Urban Village Areas in Northern Ireland and will look at the importance of a growth mindset and promoting resilience to our children and young people. We will discuss the importance of embracing individuality, diversity, kindness and empathy to move forward 'growing together'.
Due to the current Covid situation this session will be online and we would be delighted if you could join us as part of Children's Mental Health Week to discover how through the OUR Generation Project, we can best help and support Children & Young People to 'Grow Up Better Together'!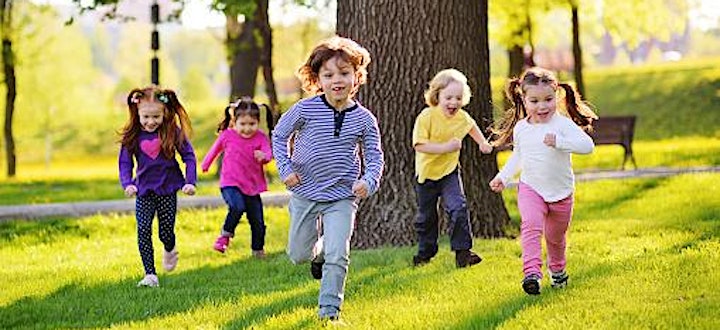 The OUR Generation project is a Peace IV funded project that provides a unique opportunity for communities, north and south of the Border, to work together to halt the intergenerational impact of trauma and to build emotional resilience and peace for generations to come.
This three-year project will run to December 2022 and engage with 36,000 children, young people and their key contacts. The project will be delivered in education, youth and community settings aimed at the five Urban Village Areas and border corridor of Northern Ireland and the five Border Counties of Donegal, Sligo/Leitrim and Cavan/Monaghan in Republic of Ireland.
The cross border partnership of seven regional organisations will be led by Action Mental Health in partnership with Donegal Youth Service, Co-operation Ireland, Youth Action NI, Youth Work Ireland, PlayBoard NI and Ulster University. Funding for the OUR Generation project has been awarded through the European Union's PEACE IV Programme, managed by the Special EU Programmes Body (SEUPB), match-funding for the project has been provided by The Executive Office in Northern Ireland and the Department of Rural and Community Development in Ireland.
OUR Generation will collaborate with existing community–based initiatives to offer accessible, age appropriate prevention, early intervention and recovery activities delivered on a cross-border and cross-community basis to support the mental and emotional well-being of children and young people. Children and young people will engage in programme design and delivery, including provision of peer support, developing skills and confidence to improve well-being within their communities and act as agents of change, building peace for future generations.
As a partner, Co-operation Ireland will undertake outreach, engagement and relationship building activities with those communities and groups most affected by the legacy of the conflict, i.e victims & survivors, ethnic minorities, ex-prisoners/former combatants, youth at risk, displaced persons and former members of the security services, especially for those whose experiences can be passed onto subsequent generations for the purpose of shared learning, building resilience and promoting positive relations.
Our work will focus on connecting groups on a cross community and cross border basis based upon common needs and shared interests with the development of activities and training to address issues, specifically around the promotion of emotional resilience, empathy and understanding underpinned by building peace & reconciliation in post conflict Ireland.
This Information Session will take place on Zoom and the link will be sent to you once you have registered. Look forward to seeing you then!
Any Questions or Queries please drop us a line:
Claire Heaney-McKee - claire@cooperationireland.org or mobile 07513870237
Katrina Mcilmail - kmcilmail@cooperationireland.org or mobile 07799871000
Laurie Ferguson - lferguson@cooperationireland.org or mobile 07871622381
Design & Development Officers, OUR Generation Project, Co-operation Ireland, Unit 5 Weavers Court, Linfield Road, Belfast, BT12 5GH