Exploring the connections between art and mental health and the positive impact it can have on mental health & wellbeing
About this event
Highlighting the importance of creativity, arts and culture to well being and positive mental Health. This is an Invitation to explore, expand and build upon existing networks across Arts, Education & Health and Well being in Northern Ireland. We are delighted, excited and very blessed to have the following group of people leading this event - it will be hosted by Creative Adviser, Artist, Educator & Curator and Arts & Human Rights Activist, Noelle McAlinden with input from Trisha Forbes, Research Fellow in Queens University & Chair of the Board of NIMHAF, Marie O'Donoghue, Arts Educator for the Creative Schools Programme and Julie Murphy, Artist, Art Psychotherapist and Counsellor.
The arts are transformational and can engage our hearts, our minds and our souls. The arts appeal to both young and old and elevate empathy, compassion and connection on an individual basis. As a society, art can be a unifying force strengthening human connections and has the power to improve mental health & wellbeing. More recently research has proven that art enhances brain function, has an impact on brain wave patterns patterns and emotions, the nervous system and can actually raise serotonin levels. Art can change a person's outlook and the way they experience the world.
Through this online Creating Change Information Event we will explore the connections between the arts and mental health & wellbeing and how the arts can be used as a tool for positive change. We will focus in particular on children & young people and how arts engagement and creative interventions can improve mood, confidence and self-esteem, having a positive impact on mental health.
The session is aimed at art facilitators, youth and community leaders, anyone who works directly with children & young people who are interested in the way the arts can contribute to mental health . We will explore and discuss the importance of Arts & Wellbeing and the benefits to our mental and physical health.
The Information Session will be online and we would be delighted if you could join us to explore and expand this conversation!
Host:
Noelle Mc Alinden, a Practicing Artist exhibiting locally, regionally and Internationally. With work in Public and Private collections across UK, Europe, US and Canada. A Creative Adviser, Mentor Curator, Arts Educationalist, a former Head of Art and Design in a Post-Primary school and Senior Lecturer for Arts at Fermanagh College of Further Education. Teaching across a range of sectors including, primary, post primary, University and Prison Sector, An international Artist in Residence in University of Transylvania, Lexington Kentucky as part of The Governors School of Art. As an Arts Activist for almost 39 years has worked across Statutory, Voluntary Youth and Community Sectors. Passionate about all Artforms Promoting Visual and Performing Arts , Moving Image, Film and Digital Literacy. She was Chair of Creative Youth Partnerships and served as Chair of The Forum for Local Government and the Arts. An active advocate for the Arts supporting the development of Artists and Creatives promoting collaborative and strategic partnerships locally, regionally and Internationally Passionate about the power of Arts to transform communities, support Cultural Tourism, Economic Regeneration ,Health and Wellbeing and support Peace and Reconciliation.
Speakers:
Julie Murphy has 30 years of experience as an artist, art psychotherapist and counsellor in various settings such as forensic psychiatry, prisons, with young people in care and education settings. She is a passionate advocate for the importance of the arts to support mental wellbeing and meaningful creative self-expression. Her recent art exhibition 'Myth and Memory' explored her interest in healing myths, transgenerational trauma and post traumatic growth. Recent training in embodied psychotherapeutic practices such as Somatic Experiencing and EMDR have developed her curiosity in recent advances in neuroscience and how certain ways of using art materials such as bilateral drawing may help to regulate the nervous system. Currently she works as a counsellor and arts facilitator for Wave Trauma centre with victims and survivors of the Troubles and of historical institutional abuse. She believes that unique traumatic events cannot be separated from their social context and that human rights must be at the heart of psychotherapy. She has contributed chapters to the publications Art Therapy and Political Violence (Routledge) and Art Therapy in Prisons (Jessica Kingsley)
Dr Trisha Forbes is a Research Fellow in Queen's University Belfast, with a background in mental health and suicide prevention research. She is also the current Chair of the Board for the Northern Ireland Mental Health Arts Festival(NIMHAF).
NIMHAF is a festival highlighting mental health by showcasing arts events across Northern Ireland. With arts on offer from visual arts and photography, poetry and song to psychodrama, music, comedy and film, the festival promises to put transformation on the agenda across Northern Ireland. Founded in 2013, NIMHAF was the first of its kind in Northern Ireland. NIMHAF brings people together, both physically and more recently in the virtual realm, to engage with all aspects of the arts, leading to inspiring conversations about mental health, challenging stigma, and ultimately promoting positive mental health and wellbeing through active creativity.
Marie O'Donoghue is a specialist arts educationalist who over the past five years has been managing a collaborative initiative, the Creative Schools Programme - a partnership between the Arts Council, Urban Villages and the Education Authority. Working directly with young people age 11-14, she has initiated and continues to develop creative partnerships between teachers, artists, students and members of their communities.
Marie's initial training was in Fine Art at the University of Ulster followed by Post-graduate specialist Art and Design Education. She has over thirty-five years experience of working in the Arts area of education as an adviser and as a specialist Art and Design teacher in schools across all sectors, including holding the position of head of department in Middletown training school for girls. Experience includes a period of one year working in a primary school in Finsbury park, London .Marie is the current chair of the McCord Bursary Trust, a member of the Education panel for N.I Screen, and sits on the boards of Bruiser Theatre Company and the DU DANCE Company. She is a Past President of the Association for Arts and Design Education and a former board member of Play Resource. Marie continues to practice as an artist and has exhibited her own work both individually and collectively some of which is in public and private collections both here and overseas.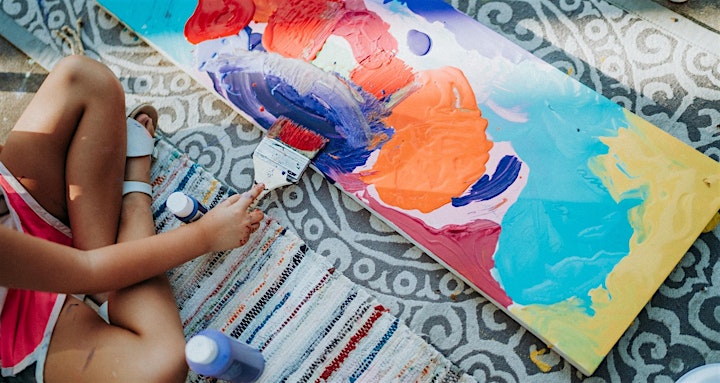 The OUR Generation project is a Peace IV funded project that provides a unique opportunity for communities, north and south of the Border, to work together to halt the intergenerational impact of trauma and to build emotional resilience and peace for generations to come.
This three-year project will run to December 2022 and engage with 36,000 children, young people and their key contacts. The project will be delivered in education, youth and community settings aimed at the five Urban Village Areas and border corridor of Northern Ireland and the five Border Counties of Donegal, Sligo/Leitrim and Cavan/Monaghan in Republic of Ireland.
The cross border partnership of seven regional organisations will be led by Action Mental Health in partnership with Donegal Youth Service, Co-operation Ireland, Youth Action NI, Youth Work Ireland, PlayBoard NI and Ulster University. Funding for the OUR Generation project has been awarded through the European Union's PEACE IV Programme, managed by the Special EU Programmes Body (SEUPB), match-funding for the project has been provided by The Executive Office in Northern Ireland and the Department of Rural and Community Development in Ireland.
OUR Generation will collaborate with existing community–based initiatives to offer accessible, age appropriate prevention, early intervention and recovery activities delivered on a cross-border and cross-community basis to support the mental and emotional well-being of children and young people. Children and young people will engage in programme design and delivery, including provision of peer support, developing skills and confidence to improve well-being within their communities and act as agents of change, building peace for future generations.
This Information Session will take place on Zoom and the link will be sent to you once you have registered. Look forward to seeing you then!
Any Questions or Queries please drop us a line:
Claire Heaney-McKee - claire@cooperationireland.org or mobile 07513870237
Katrina Mcilmail - kmcilmail@cooperationireland.org or mobile 07799871000
Laurie Ferguson - lferguson@cooperationireland.org or mobile 07871622381
Design & Development Officers, OUR Generation Project, Co-operation Ireland, Unit 5 Weavers Court, Linfield Road, Belfast, BT12 5GH