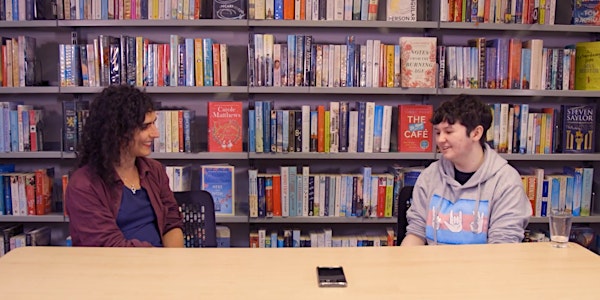 Our Generation. Film Premiere & Panel Q&A. St Helens Oral History Festival
Location
Newton-le-Willows Library
262 Crow Lane East
Newton-le-Willows
WA12 9TX
United Kingdom
Join us for the premiere of Our Generation - a documentary exploring intergenerational experiences of LGBTQ+ people in St Helens.
About this event
Age: 16+
St. Helens has a rich history of the glass and mining industry, which is retold through our museums, monuments and the stories passed on by the townspeople who experienced such cultural importance. However, this is not something that is done as much with LGBTQ+ people. With the town now hosting 'Over The Rainbow', an LGBTQ+ youth group, the young people have a right to know what came before them, and the progress that the town has made to make strides to provide safe, inclusive spaces.
Our Generation is a 20 minute documentary in which young (~under 25) LGBTQ+ individuals are talking to elder (~over 40) LGBTQ+ individuals in a relaxed and open conversation about their personal experiences of being LGBTQ+ in St Helens. Discussions around the education system, social opportunities, community spirit, pride, legislation and access to healthcare/sexual health services are explored.
At this event we will premiere the film and be joined by participants in the film and advocates for LGBTQ+ support for a post-film discussion around the themes and experiences raised.
Our Generation was created as part of the award-winning Cultural Hubs programme funded by Arts Council England and delivered by St Helens Borough Council's library service. Presented pas part of St Helens Oral History Festival.