Sales Have Ended
Registrations are closed
We are sorry, but registration for this event has now closed. If you have any inquires please feel free to email us at dhcscot@alliance-scotland.org.uk.
Sales Have Ended
Registrations are closed
We are sorry, but registration for this event has now closed. If you have any inquires please feel free to email us at dhcscot@alliance-scotland.org.uk.
Description
About 'Our GP'
'Our GP' is a project managed by The Health and Social Care Alliance Scotland (the ALLIANCE) that aims to design future GP digital services. It involves people who access GP services as well as practice staff and explores how digital technology could help transform and enable better care. The project is funded by the Scottish Government and project workshops will be facilitated by mHabitat, who are part of Leeds and York Partnership NHS Foundation Trust.
Join us on the 25th of October from 12.30pm to 6.30pm and together we can:
Discuss how your experience with GP services could be improved and your ideas for how digital technology could support this;
Design digital services and see them develop into basic prototypes (preliminary versions of ideas from which other forms are developed);
Share your views on these people-led innovations.
If you would like to take part in this workshop, please register your interest now using the link above. The project team will then be in touch with further details. Registering on Eventbrite does not guarantee you a place at the workshop.
If you are a Health and Social Care or Third Sector professional, we will have separate opportunities for you, as Stakeholder Workshops will be organised in November. Please email us for more details.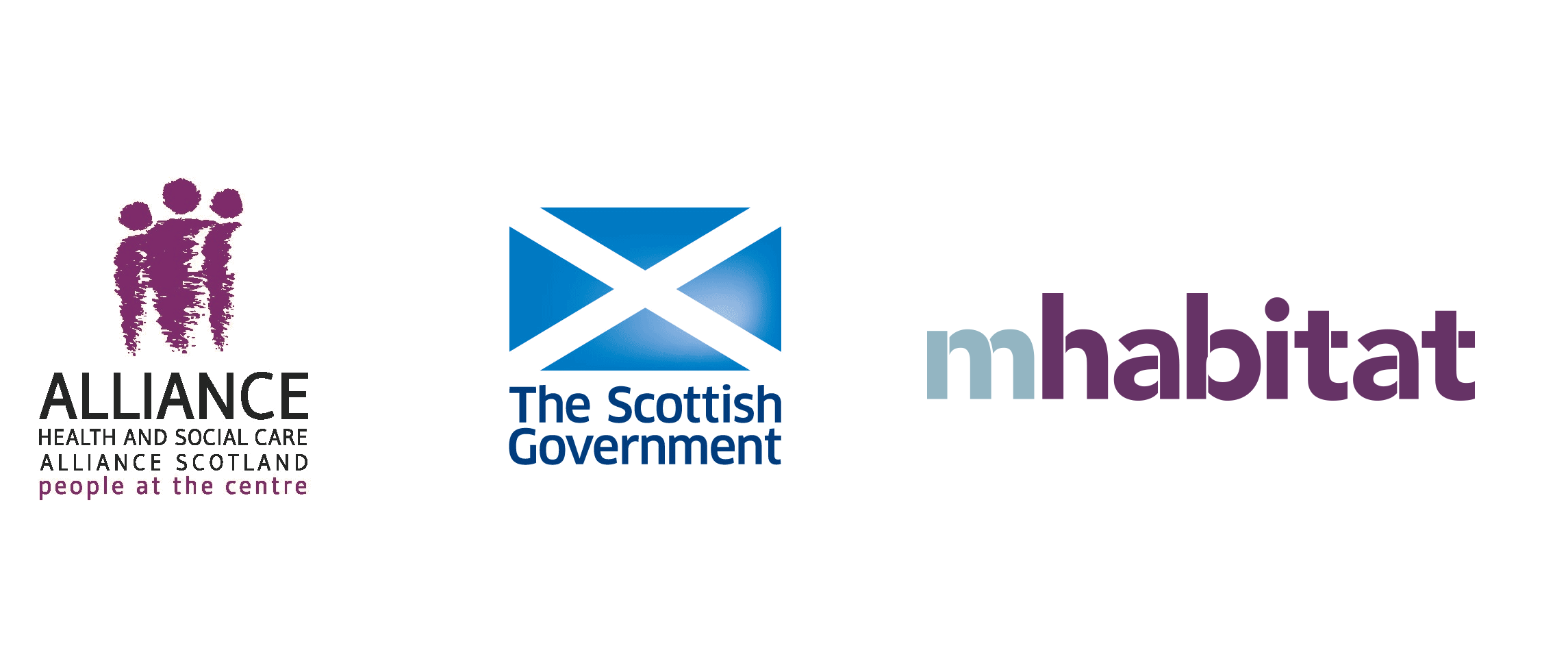 ---
What personal information do we need from you?
We will require your name and e-mail address in order to process your Eventbrite registration. The ALLIANCE will then email you requesting additional information (age group and how often you tend to visit a GP practice). This is to ensure that the ALLIANCE is being inclusive and reflective of those groups visiting GP practices. There is no obligation to provide this additional information.
In order to be able to offer you a place on the workshop, we will also ask you for your telephone number and written consent to pass your contact details (name, email, telephone number) to mHabitat. Should we be able to offer you a place, mHabitat will contact you directly with details of the event and to establish your dietary or accessibility requirements. mHabitat will also ask you for your postal address or bank details in order to reimburse your travel expenses (see Reimbursement below).
The ALLIANCE and mHabitat will contact you by e-mail or telephone.
How are we going to handle your data?
The ALLIANCE comply with the Data Protection Act (1998). The ALLIANCE and its sub-contractors will not sell, distribute or lease personal information to third parties unless we have your written permission or are required by law to do so. Sub-contractors may have access to your personal data while conducting our business or servicing you, but are bound by the same conditions.
How the information arising from workshops will be used
The outcomes from the workshops will be published in reports which will be used to inform public policy discussions and the development of future online GP services. The reports will not include personally identifiable information or detail about individual cases. You may request a copy of these reports by contacting DHCScot@alliance-scotland.org.uk.
The Workshop is treated as a 'safe space'
The workshops will be treated as "safe spaces." Other people and Healthcare professionals will also be participating and it is possible that workshops could involve personal information being discussed. Participants should not disclose any personal information discussed at the workshop outside of it. This also applies to discussions online, such as on social media.
The workshops will not be video/sound recorded – nor will photographs be taken on the day unless you give mHabitat your written consent.
Name badges will display forenames only.
Reimbursement
mHabitat will reimburse reasonable travel expenses incurred in attending the event. You will also receive a £50 shopping voucher as thank you for your participation.
Standard class fares will be reimbursed. We will need your receipts for your travel (unless you are claiming mileage).
---
FAQs
What do you mean by digital GP services?
By 'digital' we mean technology that uses the internet. The project will explore how you might use a range of digital technology to interact with your GP practice and the services they could offer to you or your carer in the future over a PC, laptop, tablet or smartphone.
What is co-design?
Co-design is about building new technologies together, as partners. By attending one of the workshops, you will be directly involved in the design of new digital GP services from the very beginning.
When will the workshop venue be announced?
We expect a large number of registrations for this workshop. Therefore, the venue details will be announced in the possibility we can offer you a place.
What are my transport/parking options getting to the event?
Further details and guidance on transport and parking will be provided to attendees that are offered a place. If you require special arrangements for transport please let us know in the application process
Where can I contact the organiser with any questions?
If you would prefer to discuss the Our GP project with someone in person or on the phone, please contact the ALLIANCE at: Venlaw Building, 349 Bath Street, Glasgow, G2 2AA; tel no: 0141 404 0231 and ask for Carmen Paputa-Dutu or email DHCScot@alliance-scotland.org.uk
Do I have to bring my printed ticket to the event?
No, the workshop facilitators will have an atendee list and will use it to welcome you on arrival.