Description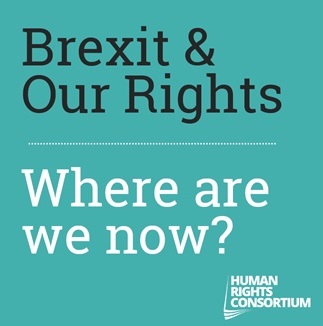 With terms like 'Irish backstop', 'Chequers' and a 'no deal Brexit' dominating the media, we will cut through the jargon and explore what we actually know about Brexit and what it will mean for our rights and our peace settlement.
In December 2017, the UK and the EU agreed that our rights would be protected and enhanced in Brexit. Our workshop will provide an accessible guide to the Brexit process and its impact on human rights and equality protections here, now and in the future.
We also want to hear your thoughts and concerns about Brexit and rights and how we can help keep you in the loop.
For further information please contact
Annmarie O'Kane, Border People project manager,
Centre for Cross Border Studies, Armagh
a.okane@qub.ac.uk or 028 37515291
---------------------------------------------------------
With thanks to the Centre for Cross Border Studies, the Human Rights Consortium and the DFAT Reconciliation Fund.
Use of images, video and sound recordings*
CCBS may take photographs at this event for use in printed and electronic media, including the CCBS website, social media channels and the Centre's monthly e-zine. For more information please read our privacy notice http://crossborder.ie/privacy-policy/ or contact m.mcclatchey@qub.ac.uk

Please also be aware that the Centre will retain a record of attendance for funding purposes.