Learn the ins and outs of how to use Steve Nobel's free social media site for Starseeds & Lightworkers.
About this event
A webinar designed to introduce you to this high vibe alternative platform to main stream social media, with live demonstration on how to use many of the features.
This webinar is ideal for everyone already using "Our Social Matrix" as well as those of you wishing to still register. We are providing this FREE webinar to help you get the most out of the platform. We have over 11,000 like-minded users already and so do come and join the tribe!
Hosting you for this webinar is Liz Findlay, one of your site admins, and Nathan Saxton of AnyGrey IT Solutions who built this fabulous site. Steve Nobel will start this event with a lovely little attunement and there will also be time for questions with Liz & Nathan.
Some of what we'll cover:
Changing your profile picture,
Finding groups and how to join them,
Creating a group of your own,
Finding friends and sending friend requests,
Sending and receiving private messages,
Turning off email notifications,
Security and password resetting,
And more of the most common support queries raised.
About the platform:
Steve Nobel created this free social media platform as an alternative to main stream social media after countless experiences of restrictions, shadow banning, censorship and temporarily being locked out of his profile on those other platforms. He believes some social media platforms act like a sort of Big Brother and are therefore a necessary "evil". As an alternative, he offers Our Social Matrix as a higher vibrational version for Starseeds and Lightworkers where they can express themselves authentically, market their offerings, and connect with each other to form a global tribe.
How to book:
Once you have booked through Eventbrite, you will receive an email with the Zoom login details. It is a free event and so you won't be charged when you book through Eventbrite.
Important to note:
This is on a first come first served basis seeing that Steve Nobel's Zoom account can only accommodate 500 people at a time. Previous free events only had half the ticket holders sign into Zoom and so we have chosen to remove the limit on number of tickets available on Eventbrite, and simply let in the first 500 people who choose to join us on the day. This event will be recorded and so if you find yourself locked out, then rest assured you will receive the recording within a day or two after the live event.
Looking forward to seeing you!
Steve, Liz & Nathan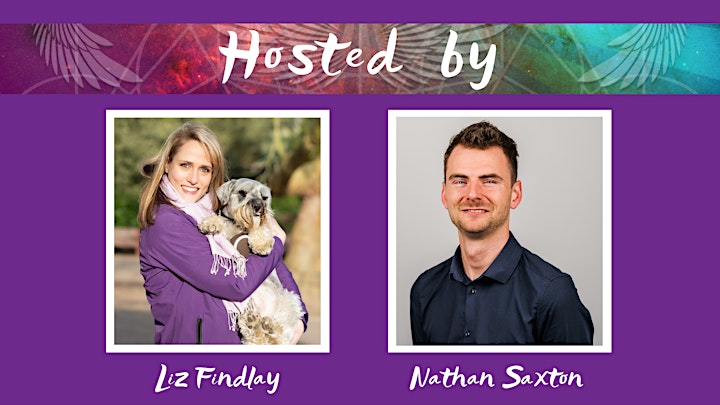 Liz Findlay is one of the site admins for Our Social Matrix and has been assisting Steve with his events for almost 4 years now. Liz co-hosts Starseed Business networking with Steve each month and she also runs her own webinars on working with energy and spirituality. Check out her free meditations and podcasts on YouTube, SoundCloud and Insight Timer. She also has her own business offering multifaceted healing for both people and animals. Visit lizfindlay.com and follow her on Instagram / Facebook @lizfindlayhealing
Nathan Saxton is the site developer for Our Social Matrix and also built Liz's new website. Heading up AnyGrey IT Solutions, Nathan has a keen interest in technology and years of experience with both commercial and consumer hardware and software. AnyGrey IT Solutions offer WordPress websites, website hosting, backup, email hosting, and general IT support. Steve's Testimonial: "What do you look for in a good IT services provider?" I have it in Nathan. Visit anygrey.co.uk and follow them on Facebook @anygreyitsol / Instagram @anygreyit