Our Story: Diversification | Ein Stori: Arallgyfeirio
COVID-19 and your Business - Our Story: Diversification with Book of You| COVID-19 a'ch Busnes - Ein Stori: Arallgyfeirio gyda Book of You
About this Event
THIS SESSION WILL BE DELIVERED IN ENGLISH ONLINE. Welsh documents are available upon request.
MI FYDD Y SESIWN HON YN CAEL EI GYNNAL YN SAESNEG AR-LEIN. Mae yna ddogfennau Gymraeg ar gael os oes angen.
(Please scroll down for English)
Ein Stori: Arallgyfeirio gyda Book of You
A yw 2020 wedi bod yn flwyddyn o arallgyfeirio?
Ymunwch â'r Hwb, Canolfan Cydweithredol Cymru ac ystod o entrepreneuriaid o Mind a gogledd Cymru, sydd wedi gwneud llawer mwy na goroesi yn unig yn ystod y pandemig byd-eang!
Bydd y gyfres hon o gyfweliadau wedi'i rhannu'n dair rhan, yn llawn cynnwys newydd, trafodaethau gonest ac awgrymiadau arbennig ar gyfer arallgyfeirio.
Beth fydd dan sylw yn y digwyddiad?
Mae cyfweliadau 'Ein Stori' yn gyfle unigryw i chi gael golwg fanylach ar feddyliau perchnogion busnesau lleol. Byddwn yn clywed sut mae newid eu model busnes wedi eu helpu nhw i gyrraedd sylfaen gwsmeriaid newydd ac ehangach, a sicrhau dyfodol eu busnes.
Mae Book of You yn gwmni buddiant cymunedol llwyddiannus. Maent yn defnyddio ap i helpu pobl sy'n byw gyda dementia, a'u gofalwyr, i greu llyfrau stori bywyd amlgyfrwng digidol. Datblygodd y syniad eleni, gan nad oeddent yn gallu darparu eu gwasanaeth wyneb yn wyneb arferol.
Bydd Ben Bostock o Ganolfan Cydweithredol Cymru yn sgwrsio gyda Kathy Barham, Cyd-sylfaenydd Book of You, am y daith arallgyfeirio a arweiniodd y busnes at lwyddiant ysgubol.
Ar gyfer pwy mae'r gweithdy hwn?
Rydych wedi clywed am arallgyfeirio, ond beth mae'n ei olygu? Beth yw'r pethau pwysicaf i'w hystyried?
P'un a ydych yn berchennog busnes bach, newydd gychwyn busnes, neu rywun yn y gymuned leol, mae croeso i bawb. Dewch yn llu i wrando ar y drafodaeth!
Cefndir y siaradwr
Kathy yw cyd-sylfaenydd Book of You. Ar ôl dilyn gyrfa yn y gwasanaeth sifil, ac adeiladu ei thimau gwerthiant ei hun, gweithiodd yng nghanolfan lwyddiannus DangerPoint, yn addysgu plant am ddiogelwch. Mae Kathy hefyd yn awdur cyhoeddedig, ac yn cyflwyno sioe radio 'cerddoriaeth newydd'.
______________________________________________________________________________________
Our Story: Diversification with Book of You
Has 2020 been the year of diversification?
Join the Hub, Wales Co-operative Centre and a range of entrepreneurs from Mid and North Wales who have not only survived the global pandemic, but also thrived!
This three-part interview series will be full of exclusive content, honest conversation and top tips for diversification.
What will the event cover?
The 'Our Story' interviews are a unique opportunity for you to gain insight into the minds of local business owners. We will hear how pivoting their business model has helped them reach a new, wider client base, and helped them future proof their business.
Book of You is an award winning community interest company. They use an app to help people living with dementia, and their carers, to create digital multimedia life storybooks. The idea evolved this year as they weren't able to deliver their usual face-to-face service.
Ben Bostock, from the Wales Co-operative Centre, will be chatting with Kathy Barham, Co-founder of Book of You, about the diversification journey that led them to success.
Who is this workshop for?
You've heard about diversification, but what does it mean? What are the most important things to consider?
Whether you're a small business owner, just starting out or someone in the local community, everyone is welcome. Come along and listen in on the conversation!
About the speaker
Kathy is the co-founder of Book of You. After a career in the civil service, and building her own sales teams, she worked at the award-winning DangerPoint Centre teaching children about safety. Kathy is also a published author and presents a 'new music' radio show.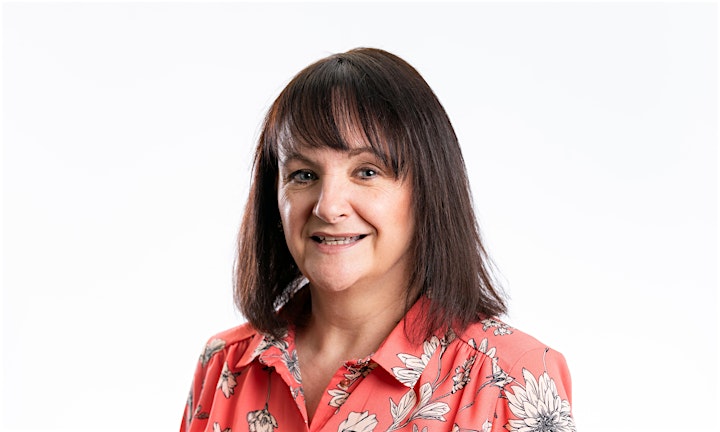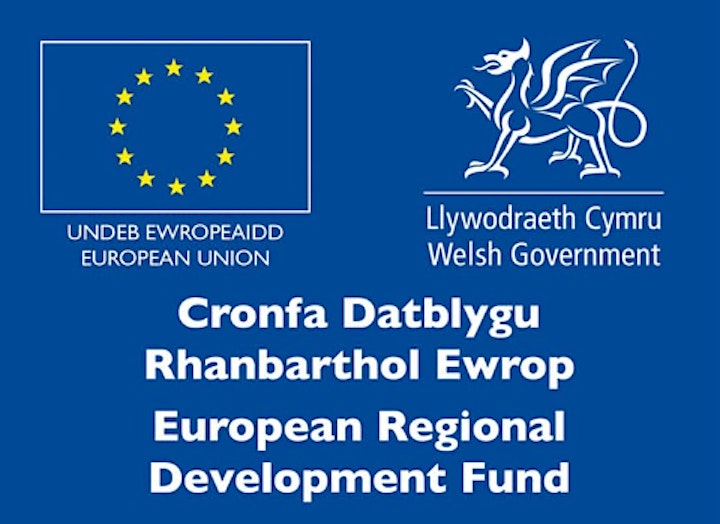 Mae Hybiau Menter Ffocws yn darparu gofod arloesol i ddeori a sbarduno busnesau newydd a'r rhai sy'n ehangu. Mae Hwb Menter Ffocws y Drenewydd a Hwb Menter Ffocws Caerfyrddin yn cael eu hariannu'n rhannol gan Gronfa Datblygu Rhanbarthol Ewrop trwy Lywodraeth Cymru
Mae'r digwyddiadau a ddarperir neu a gynhelir gan raglen Hybiau Menter Ffocws Llywodraeth Cymru am ddim ac yn agored i bobl o bob oedran, ond rhaid archebu lle ymlaen llaw. Mae'r niferoedd yn brin a disgwyliwn alw mawr am lefydd, felly archebwch yn gynnar i ddiogelu'ch lle.
Focus Enterprise Hubs are an innovative space to incubate and accelerate new, and growing businesses. Focus Newtown and Focus Carmarthen Enterprise Hubs are part funded by the European Regional Development Fund through the Welsh Government
Events delivered or hosted by the Focus Enterprise Hubs programme for the Welsh Government are free and open to all ages but must be booked in advance. Please be advised that numbers are limited and we expect high demand for places, so book early to secure your place.