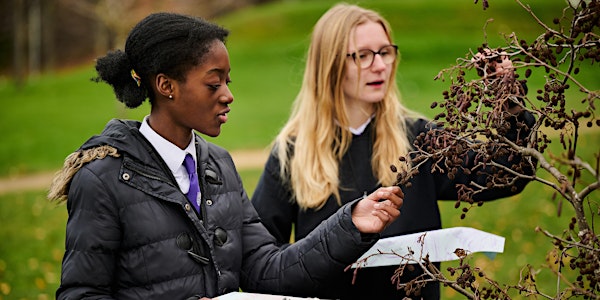 Outdoor Learning and Play in Scotland - NNOL and SAPOE strategic meeting
Location
Queen Margaret University
Queen Margaret University Way
Musselburgh
EH21 6UU
United Kingdom
A joint National Network for Outdoor Learning (NNOL) and Scottish Advisory Panel for Outdoor Education (SAPOE) strategic meeting
About this event

This strategic meeting is for those involved in developing, promoting, researching, leading and delivering outdoor learning and play, as part of Learning for Sustainability, within all areas of education in Scotland.
Please note it is not a training event or for individual practitioners who are looking to upskill.
You can attend in person or online - tickets are for both and you will be supplied with the information needed on your tickets for both online and in-person.
The ticket price covers refreshments, lunch and room hire.
Programme
9:30 – 11:30 SAPOE meeting – SAPOE members only
10:30 -11:30 - Other NNOL members are welcome to arrive early and take the opportunity to:
Hear about what is going on at QMU: see facilities and outdoor hub
Network informally with colleagues
Bring along resources to create a 'marketplace'
Main Event: Working Together to Grow Back Better
11.30 - 12:00 Arrival, refreshments and informal networking
12:00 - 12:30 Lunch (vegetarian)
12.30 -12.35 Introduction and welcome
Main Session
12.30 – 2.35 - Introduction and welcome (ALL)
The purpose of the main session is to hear from a wide range of key organisations about what they are planning to do to improve the OL landscape in Scotland. The session would be split in to three parts:
Part 1 – Key themes and questions around 'Working Together to Grow Back Better'. A session led by NNOL members, informed from all members and attendees.
Please use this link to add questions for this session: Jamboard
Part 2 - Response to key themes from policy makers and partners within Scottish Government, Education Scotland, Environment and Outdoor Learning.
Part 3 -Time for discussion and sharing around opportunities and challenges in smaller groups - fed back to all.
2.30 – 2.45 Break
2.45 – 3.15 Share session:
5 x 2 min slots available for NNOL members to share examples of good partnership working or proposals/asks for how we can 'Grow Back Better Together'
Open Mic session: 1-minute speaking time for all attendees to share current work, opportunities or seek collaboration.
3.15 – 3.30 NNOL steering group summary and close