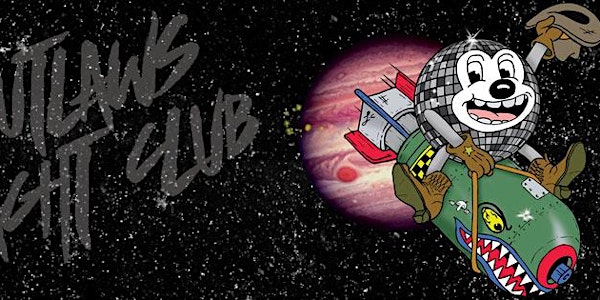 Outlaws 6th Birthday **AFTER-PARTY TICKETS NOW ONLY AVAILABLE AT THE BAR**
Description
***AFTER-PARTY TICKETS NOW ONLY AVAILABLE AT THE BAR***
Time flies when you're having fun, another year another birthday, this year to celebrate our birthday in style we have invited our favourite DJs Macadam Mambo over from Lyon!
**Full line up**
Macadam Mambo
Joe Zmatsutsi
Luce & Minty Pea
Alex Grzybowski & Slacky (Ship Scope) / (Space Ritual)
Old Pal & Andy Pye (Balearic Social)
FREE PARTY at Outlaws Yacht Club from 3pm-midnight. NO TICKET REQUIRED.
———————————————
Time to announce the after-party venue...
We are being let loose on the rehearsal rooms down at Eiger Studios for a proper bday rave up! Make your way round the back of the building to get in ;) Bonus news is we are going till 6am
AFTER-PARTY TICKET INFO -> (Please note we are only selling 100 advanced tickets so be quick, the remaining 50 will be available from Outlaws on the night, no guestlist, 1st come 1st serve).
Everybody's welcome x