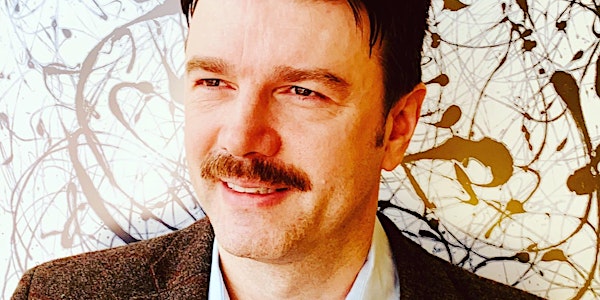 Outrageous! The Story of Section 28 and Britain's Battle for LGBT Education
Event Information
Refund policy
Contact the organiser to request a refund.
Eventbrite's fee is nonrefundable.
Outrageous! tells the full story: the background to Section 28
About this event
On 23 May 1988, Paul Baker sat down with his family to eat cake on his 16th birthday while The Six O'Clock News played in the background – there was muffled shouting – 'Stop Section 28!' – and a scuffle. Something was not quite right.
The next day Section 28 passed into law, forbidding local authorities from teaching 'the acceptability of homosexuality as a pretended family relationship'. It sent shockwaves through British society, silencing gay pupils and teachers while galvanizing mass protests and the formation of the LGBTQ+ rights groups OutRage! and Stonewall.
Join Paul Baker as he tells the full story: the background to the Act, how the press fanned the flames, what politicians said during debates, how protestors fought back to bring about the repeal of the law in the 2000s, and its eventual legacy.
Based on detailed research, interviews with key figures – including Ian McKellen, Michael Cashman and Angela Mason – and personal recollection, this talk provides a moving account of the unthinkable prejudice enshrined within the Act, and of the power of community to overcome it.
Paul Baker is Professor of English Language at Lancaster University. His books include American and British English (2018) and Fabulosa! The Story of Polari, Britain's Secret Gay Language.
What's Online is a series of talks, in conversation events and webinars delivered by our experts and special guests. Events last approximately one hour, including an audience Q&A.
This event will be presented on Microsoft Teams. You do not need a Teams account to join an event, and can select the Join anonymously option to join from your browser if preferred. If you are accessing the event from a mobile device, you will need to download the Teams app. For the best experience we recommend using either a laptop or desktop computer.
You will receive a reminder email, including a link to join in advance of the event. For more information on attending a Teams event, please visit: https://bit.ly/3hWNWwn
Date and time
Location
Refund policy
Contact the organiser to request a refund.
Eventbrite's fee is nonrefundable.