Description
Outside the Box is a personal development programme about relationships and sex for young people at higher risk of sexual exploitation, teenage pregnancy and poor sexual health.
---
The Outside the Box facilitator training runs over two-days and is for educators working with vulnerable young people. The training focuses on developing core skills and competencies for delivering high quality relationships and sex education, with a fresh approach to tackling issues such as power, consent, sexuality, gender, and sexual health.
The course will provide you with:
Understanding of best practice in delivering sex and relationships education with vulnerable young people
Practice using a range of methods and approaches to engage young people
Knowledge of practical strategies for delivering Outside the Box in a relevant setting, including safeguarding considerations
Awareness of methods of assessment and how to demonstrate impact
Confidence and skills to facilitate Outside the Box effectively and safely with young people
What is Outside the Box?
The Outside the Box programme and resource pack was developed by the Sex Education Forum through funding from Comic Relief. The resource pack offers a structured approach to support targeted, small group work in a range of educational settings. The programme uses an unique approach to build knowledge, confidence and self esteem, to support positive decision-making around relationships and sex. The eight session programme is flexible and interactive and is particularly suited to young people with low literacy levels.
The programme has been independently evaluated and can be delivered as an accredited course through a number of providers, including ASDAN.
Cost: £375 to non-members and £350 for members. All participants will recieve hard and digital copies of the resource pack and supporting materials. All refreshments are provided.
Participant Feedback:
''It was a perfect blend of input and practical learning. Thank you. This has been invaluable'
'A brilliant course that has opened my eyes to the different ways to teach RSE'
'Fresh approach to the subject. I believe that this is a step forward to sex and relationships education'
'Fantastic training. Facilitator was brilliant at delivering the course and made me feel comfortable'
'A very useful course delivered in an accessible way by a very informative tutor'
Outside the Box Facilitator Training is CPD certified.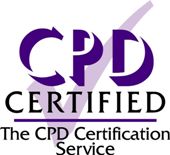 ---
FAQs
How will I get hold of the course details?
Course details will be sent via email 7 days before your course. Please ensure that the name of the person attending the course is listed in the booking.
I am a SEF member, does the members discount apply to anything else?
Yes! As a member of the Sex Education Forum, you can get £25 off the price of all training courses as well as our members' event and our national conferences. Please see our events page or our training calendar to find out more.
Do I have to purchase membership to qualify for the discount?
Yes. You must purchase Sex Education Forum membership prior to booking on to our training or conferences at the discounted rate. You can purchase membership through our website.
Is it ok if the name on my ticket or registration doesn't match the person who attends?
Yes, tickets are transferable. Please note that all course materials will be sent to the email address listed in the booking.