Description
Are you over 60 and looking to get active again, try something new, or re-live an experience from your youth?
South Cerney Outdoor are offering an over 60s afternoon where you can come down and try sailing for just £5.
This will include 30 minute joy-ride around the lake with the opportunity for you to take over the helm. This is a great opportunity to meet new people, try a new activity and socialise over cake and coffee (or tea).
You will be out on the water with a Senior Sailing Instructor to guide you and ensure you have a safe and enjoyable experience.
It's just £5 to book so reserve your preferred time slot today.
---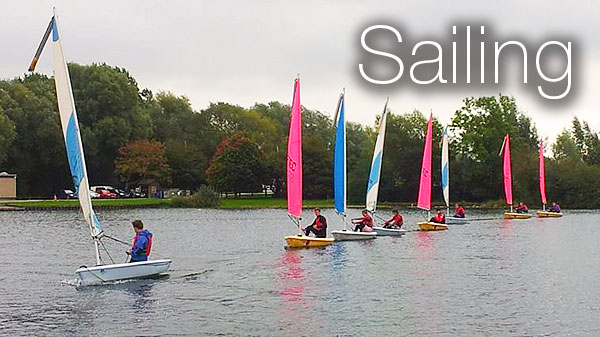 Make an afternoon of it, enjoy the lake and fresh air.
Frequently Asked Questions
Q. Can I just come down and watch? Is there an admission price to do this if so?
A. You are welcome to come down and spectate and socialise for FREE.
Q. Do I need to have any experience to do these activities?
A. No previous experience is necessary as your instructor will coach you in everything you need.We have a qualified RYA Sailing Instructors from the centre with you at all times.
Q. Do I have to book?
A. Yes - We have limited availability and time slots for each experience ride, so please book your preferred time, but feel free to come earlier or stay after. Book with a friend or partner and both of you enjoy the experience sailing together.
Q. Do I have to be fit to do this?
A. Not at all. If you can comfortably get in and out of the bath at home, you are mobile enough to come and try sailing with us.
Q. Will you cancel if it is bad weather?
A. No way - We love this stuff no matter what the weather. Having said that, if we get a tornado or lightening storm, we will likely make an exception. We will sort you out with water proofs if we need them.
Q. What should I wear?
A. You will not be going in the water, but it is best to wear some old trainers or water shoes that you don't mind getting a bit wet. Wear comfortable clothing that you can move around in easily. All safety equipment and water proofs will be provided where necessary.
Q. What age is this appropriate for?
A. These days are specific to those that are 60+. We have other courses and activities available if you don't fit into this category.
Q. What happens after this experience ride? Can I come again?
A. We would love you to come again and if you enjoy your experience, have the opportunity for you to learn sailing in your own dinghy over a course of a few weeks. We'll tell you more about this on the day.