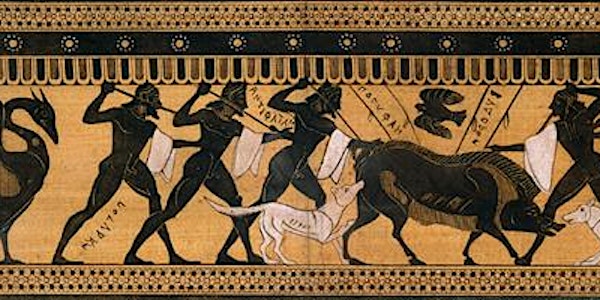 Location
WK Norman
St Luke's Campus
Heavitree Road
Exeter
EX1 2LU
United Kingdom
Description
Clinical Education Seminar
'Over Homer's Dead Body -
Rejuvenating Medical Education. Seeking Help from Homer'
Robert Marshall, Consultant Pathologist, Royal Cornwall Hospitals and Alan Bleakley, Emeritus Professor of Medical Education and Medical Humanities at the University of Plymouth Peninsula School of Medicine
Date: Wednesday 27th June 2018
Time: 12:45-13:45
Venue: University of Medical School, St Luke's Campus, WK Norman
Event Information
Keynote speakers Robert Marshall and Alan Bleakley discuss their book 'Rejuvenating Medical Education. Seeking Help from Homer', in which the authors return to Homer's Iliad and Odyssey for inspiration, using these epics as a medium through which to "think otherwise" about key issues in contemporary medicine and medical education. They will discuss some of these issues in their talk, such as doctors as heroes in an age of teamwork, collaboration and a more feminine medicine; the "training" of medical students to communicate with patients and colleagues; the reduction of compassion to the "skill" of empathy; the likeness of the rote recital of the medical history to the song of a Homeric bard; and the new vogue for "resilience" as response to increasing levels of stress and burnout in the profession.
From their experience in the field, the authors promote a new kind of medicine and medical education fit for the 21st century, but re-vision these through the ancient lens of Homer's two epics. In the heroic glory elaborated in the Iliad and the themes of homecoming and hospitality set out in the Odyssey, Homer provides a narrative arc that is a blueprint of modern medicine's development from a heroic endeavour to a contemporary collaborative provision of hospitality, where the hospital remains true to its name and doctors engage in work of care rather than "fighting" disease with the hospital as battleground.
Robert Marshall has been a consultant pathologist in Cornwall for 32 years at the Royal Cornwall Hospitals, where he has been a Clinical Tutor and Director of Postgraduate Medical Education. His first degree was in classics. He is an honorary associate professor at UEMS, and has been a teacher of medical and nursing students for over 35 years, as lecturer, small group tutor, and pastoral tutor. He was a founder member of the national Association of Medical Humanities, of which he was secretary from 2005-8. He has worked in Zimbabwe, Mozambique and Zambia, and initiated an ongoing link between UEMS and Wollega Medical School in West Ethiopia.
Alan Bleakley is Emeritus Professor of Medical Education and Medical Humanities at the University of Plymouth Peninsula School of Medicine, UK. He is an internationally recognised figure in the fields of medical education and medical humanities with a publications record of 15 books and over 80 peer-reviewed articles and book chapters. He is also a widely published poet with three collections. He was President of the Association for Medical Humanities 2013-16.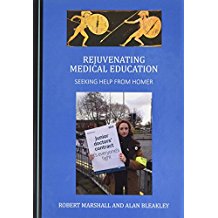 Programme
12:30 Tea and coffee served in WK Norman
12:45 Keynote presentation
13:30-13:45 Q&A
Venue
Venue: University of Exeter Medical School, St Luke's Campus, WK Norman (please note this Clinical Education Seminar will not be video conferenced to KSpa due to room unavailability)
Address: St Luke's Campus, Heavitree Road, Exeter, EX1 2LU
Please visit this page for directions
Registration and contact
Please register using the 'register' link on this page. If you wish to register without using Eventbrite, or if you do have any questions regarding this event please contact c.pierce@exeter.ac.uk or 01392 406808