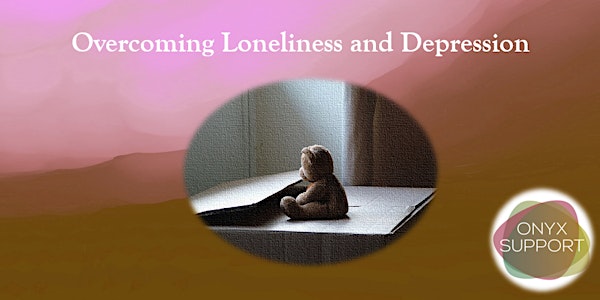 Overcoming Loneliness and Depression
This training will provide you with the information you need to combat your own loneliness and depression and also help others.
About this event
Loneliness and depression has a severe impact on your mental and physical health. Onyx Support has created this training to help you to understand what you can do when experiencing loneliness and depression, and also help you to help others.
Seasonal affective disorder (SAD) is a type of depression that comes and goes in a seasonal pattern. SAD is sometimes known as "winter depression" because the symptoms are usually more apparent and more severe during the winter. A few people with SAD may have symptoms during the summer and feel better during the winter.
Do you want to learn how to cope with SAD so that you do not find yourself feeling unable to cope with poor mental health during the winter (or summer) months. If so, this training will support you to understand and overcoming this disorder, especially with the additional complications with the pandemic.
Please note this event is not a live event. Please email admin@onyxstudents.com to obtain your certificate for the event following completion.
If you do not receive your link for the event, please email admin@onyxstudents.com.