Description
The telecom sector continues to sit at the epicentre for innovation and digital shift, but to truly meet the needs of today's I-want-it-now customers, another level of change is needed. In the last few years, the prevalence of multichannel (rather than omnichannel) experiences has created challenging conditions for delivering best-in-class customer experiences. Net Promoter Scores have suffered and in BIO's recent survey customers ranked telecoms last against other industries when it comes to delivering services that meet their needs.
With only 27% of people likely to recommend their current telco provider, how can telecoms turn this apathy into advocacy? Why should customer-centricity and omnichannel transformation be the key priority for telecom brands? And how can they ensure their omnichannel strategy is built on the right principles?
Join a number of high-profile telecom brands for this intimate BIO breakfast session. We'll be exploring the key challenges faced by major telecom organisations, as well as providing actionable insights, solutions to resolve blockers and discussing the key principles for achieving omnichannel excellence.
---
Leading the Session: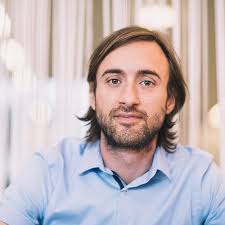 Peter Veash, CEO
Peter founded The BIO Agency in 2006, bringing together pure-play digital experts to create digital change. It's now 150-strong and one of the UK's most successful transformation agencies.
Peter champions CX-led, results-driven experiences for both consumer and B2B brands. His key strength lies in building his vision on a strategic understanding of consumer behaviour and desires, in order to deliver transformative new products and services.
With regular appearances on the BBC and CNN as well as a role in advising the UK Government, Peter's rising reputation as London's go-to digital expert has seen his business enjoy rapid growth in recent years. In 2018, Econsultancy accredited him as The Most Influential Person in the digital industry.




Charlie Attenborough, Partnerships Director
Charlie has over 20 years' management experience in the sales and business development field. He has worked with a number of world-leading brands including National Geographic, Fortune Magazine and The Economist to manage and grow their key client partnerships throughout EMEA and APAC.
Utilising his passion for innovation and a strong expertise in developing bespoke client management solutions, Charlie is now leading BIO's sales team to drive long-term growth and ensure effective management of key client relationships.